Janetta Mackay talks to two renowned perfumers who collaborated successfully before finding their own fragrance fame.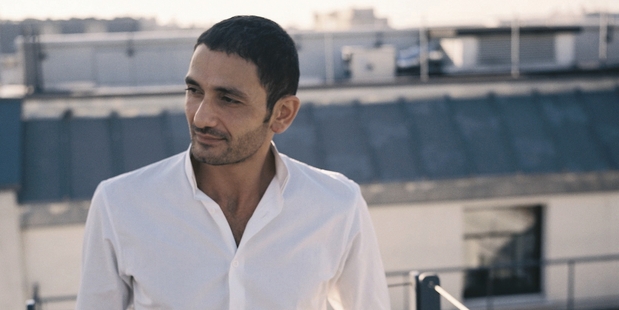 In the 10 years since they created a hit fragrance together, perfumers Francis Kurkdjian and Christine Nagel have each separately reinforced their standing as leading international "noses" with stellar solo careers.
Both products of the tradition-steeped but commercially demanding French perfume industry, their innovative approaches have a boutique style that sets them apart.
Their names are linked professionally as co-creators of the distinctively musky top-selling Narciso Rodriguez For Her perfume, but each has an impressive solo resume and a unique approach to their craft.
Kurkdjian found early fame at age 25 when he created Le Male for Jean Paul Gaultier. He became a "go-to guy" for many luxury brands, among them Dior, Armani, Yves Saint Laurent and Ferragamo, most recently creating Elie Saab's first fragrance.
He has also opened his own bespoke boutique brand, Maison Francis Kurkdjian, in Paris and worked on art installations, including creating giant perfume bubbles spotlighted for public exposition at Versailles and in Shanghai.
He combines artistry and accessibility, having also crafted Elizabeth Arden's perennially popular Green Tea spritz and a shelf full of men's top selling colognes including Joop, Kouros Sport, Davidoff Silver Shadow and, more recently, Rocawear for Jay Z's company. He has reworked the classics for Acqua di Palma and bottled modern cool for Juliette Has a Gun.
Christine Nagel's newest fragrance, Si, for Giorgio Armani, is about to launch in New Zealand and, judging by sales overseas, seems destined to be another standout.
Hers is the name behind a string of designer fragrances, including Miss Dior Cherie, Dolce & Gabbana's The One and commissions for Kenzo, Lagerfeld, Lancome, Mugler and more. In recent years she has been busiest as master perfumer for the ever-so-English company Jo Malone, helping broaden its global reach.
Like Kurkdjian, she is in her 40s, still relatively young for a perfumer. As their answers to Viva's questions show, the pair's working connection may have been brief, but the passion they share for perfumery seems set to ensure enduring excellence.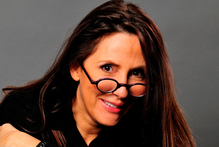 CHRISTINE NAGEL
Do you have a signature style?
I have the desire to look for new accords, new associations of ingredients.
For [Jo Malone] Peony & Blush Suede, the peony flower does not exist as a natural essence in perfumery. This is where a poetic fragrant vision comes into play.
The peony essence in Peony & Blush Suede is unique to Jo Malone London as it is my own interpretation, as a woman and a perfumer, of an English peony.
The Jo Malone London collaboration runs to about 20 fragrances now, how is it evolving?
I consider myself the olfactory instrument of the brand. I always take into consideration the values of the brand and create scents that connect with its philosophies and values.
Even if the fragrances are from different families - fruity, woody, floral - there is the same philosophy. The brand has a real style and the fragrances are easily identifiable.
I am extremely happy to create fragrances for it.
Do you have a favourite Jo Malone London creation?
English Pear & Freesia, one of my earlier creations, is a beautiful, light and refreshing fragrance. The newest addition, Peony & Blush Suede, is a very special fragrance to make, taking over two years to create. This fragrance is elegant and sophisticated.
What is the fragrance you would have loved to have created?
Feminite du Bois by Shiseido is a fragrance I admire; there is so much femininity infused in those woods.
How do think women should approach the appreciation of fragrance?
Fragrance to me is an aromatic message we send to everybody who has not yet perceived us. Therefore you have to feel at one with your fragrance . . . at this point, you are charming, appealing, seductive. In perfumery, there has been a return to authenticity, to fragrances with an asserted femininity. Once you have decided on a [fragrance] family that suits your style, spend time getting to know the scents to find your distinctive scent combination.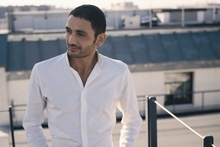 FRANCIS KURKDJIAN
Is perfumery art, craft or a combination?
I live my metier as an art. It is an "endless question" whether modern perfume-making is art, craft or business. No matter what, as a perfumer, you need the art of science and the science of the art. What matters to me above all are the emotions I have when I create and the pleasure I give to people who appreciate my work.
What is your earliest olfactory memory?
I have a lot. My grandmother used to wear Femme by Rochas. I recall the scent of my grandfather's aftershave lotion he used to blend himself and of my grandparents' apartments. My father used colognes at night only. The first time I smelled fresh-cut grass is something I remember still.
The fragrance you wished you had created?
Fougere Royale by Houbigant, the first fragrance that mixed natural and synthetic molecules in 1882.
Is there a fragrance note you consider a signature?
Notes/ingredients are my vocabulary. My technique is my grammar.
Overall, I think my style is about balance and sensuality. I am a storyteller, using scents. In terms of a trademark I may have, it's always difficult to have enough distance to be able to analyse. I do not know if my style has evolved over the years.
I have always been a huge fan of essentials [oils]. Each ingredient must have its position and its reason to be in. Less is definitely more in fragrance-making; however, you have to be careful not to be anorexic.
The scent has to be big enough and have a nice, appealing trail/aura. I have tried to touch all kind of fragrance families to cover the biggest olfactory spectrum possible.
What is the costliest ingredient you have used and how does it deliver?
The most expensive ingredient is orris root absolute (the root of the iris flower).
It costs about €$75,000 per kilo. I have used orris in my latest fragrance, Amyris for woman and Amyris for man.
The most exotic?
Think about a lavender field under the sky of Provence, France, or blooming orange tree flowers in Sicily overlooking the Mediterranean, women hand-picking rosebuds in Iran or Bulgaria when the sun rises in May. To be honest, I do believe each of the natural raw materials I use in my fragrances is exotic.
The last I have used is oud oil or agarwood oil, a natural raw material that comes from the south Far East. I have used it in one of my latest works, named OUD, as a tribute to this extravagant, extraordinary ingredient.
Do you discern any particular emerging trends in modern fragrance styles?
Trend is not something I look at as I work at least 18 months ahead of a launch for my own house and sometimes it's 24 months for other brands. So by the time the trend comes, I am already working on another fragrance and I have moved on to something else. However, right now there is a comeback on very sexy, glamour and feminine fragrances. Couture fragrances are back to the prestige market while celebrities' fragrances remain popular.
Any advice you would like to share?
Perfume is not a beauty product. It is not lipstick, mascara or a nail polish. Perfume is not even a product because perfume is invisible. So let it lead you by the emotion of what you smell and experience.
Read about perfumer Christine Nagel's work with Giorgio Armani here.
- VIVA


For the good things in life on the go, download the Viva iPad app, free now at appstore.com/vivamagazinenz.