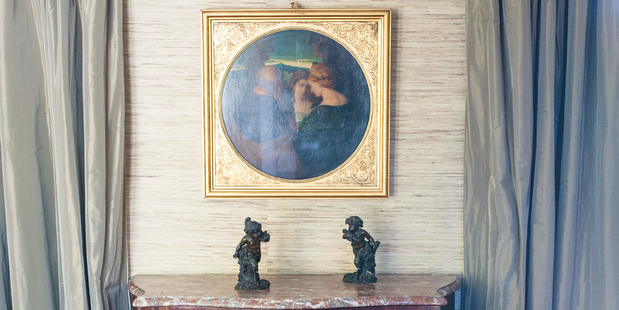 Viva's Top Stories
• Interior's new love affair with faded glamour.
• Designer Juliette Hogan shares her favourite things. We'll bring you her exclusive short film, showcasing her new collection, from 8.30pm tonight.
• How Natalie Massenet is revolutionising the fashion world.
• Nici Wickes discovers there's more than just meatballs at new Auckland restaurant Baduzzi.


"A man travels the world in search of what he needs and finds it at home.'' - George Moore.
This is just one of the many evocative quotes in Rebecca Kain's new book Faded Glamour which features in this week's Viva. While there is much to love about her book, its celebration of the importance of home is what resonates most. Whether you live in a tiny flat or mansion, your home is your space to express your individuality, to be at peace from the outside world, to nurture family, celebrate with friends. That's why I love putting out At Home section together each month, to inspire you to create your own personal haven.
- Amanda Linnell, Viva editor


* Get more of the good things in life by signing up to our Viva e-newsletter. Join at nzherald.co.nz/vivanewsletter and each Tuesday we'll send you a sneak peek of Wednesday's issue including articles, videos, photos and competitions.