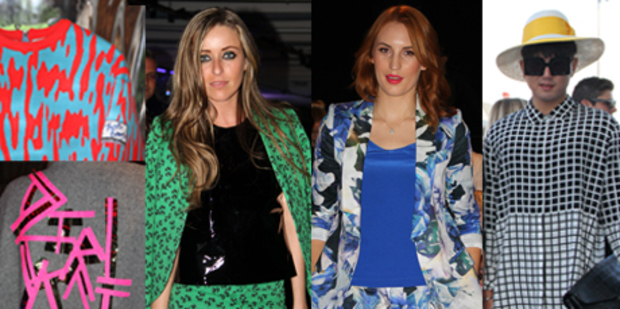 An outfit is judged to be on trend as a whole but it was the little details that really took the limelight at NZ Fashion Week this year. Clever accessories from brooches to hats, bags and piercings were seen on the catwalk and the street - and are sure to be an ongoing trend.
Our street style team Anna Lee and Ella Francis were on the ground at NZFW, and report back on what was popular off the runway.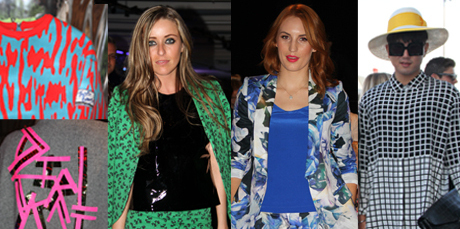 1. Print and Pattern
New Zealand is known fashion-wise for the emphasis it puts on black but this year saw contrasting prints grow in popularity. Checks were seen on and off the runway in traditional red and green hues, and florals and leopard print predominant on female suiting. Polka dots made a comeback on men, as seen on Colin Mathura-Jeffree at Trelise Cooper. The Underground installation also saw new designer Thistle Brown display his upcoming 80s inspired patterned prints.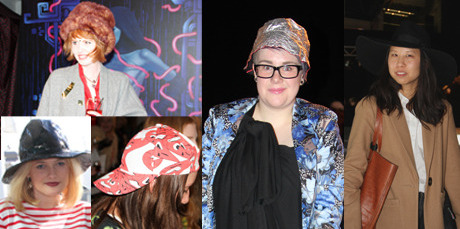 2. Hats
Designers such as Nyne and Stolen Girlfriends Club featured variations of the fedora on the runway and added attachments such as tartan ties and safety pins. Whereas bucket and bowler hats were the trend off the runway with the vintage fur hat making a comeback on various attendees at Stolen Girlfriends Club.
But one of our favourites was Viva's Anna Lee, in a black vinyl hat by French label Petit Bateau. It proved to be handy in Auckland's unpredictable weather and also received many compliments throughout the week.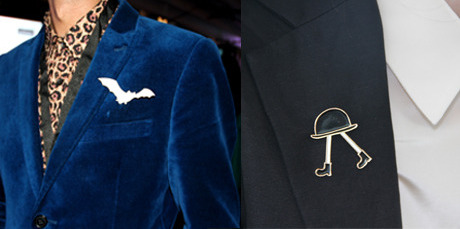 3. Brooches
The hat trend progressed with Twenty-seven Names featuring bowler hat brooches on the catwalk, and some lucky Fashion Week attendees were spotted wearing the brooch themselves post-show. Some sported their own designs, including Jason Dhana and his bat brooch.


4. Statement jewellery
A gothic-like safety pin version of the classic brooch was seen on the runway at Stolen Girlfriends Club, and in continuation of the goth-punk themes were piercings, ear cuffs and chains at Trelise Cooper and Company of Strangers. Similar statement jewellery also appeared to be a continuing trend off the runway too, with guests sporting jewelled collar necklaces or layers of pendants for emphasis.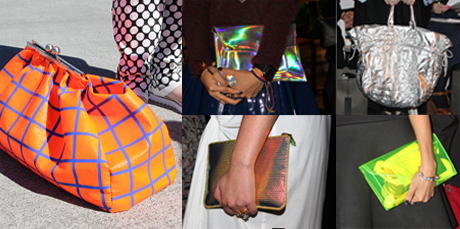 5. Bags and clutches
Bags at Fashion Week are very practical as they are used to tote one's necessities throughout the day - phones, cameras and notebooks - but many of this years' attendees managed to balance practicality with style.

Totes and clutches appeared to be the popular shape with many people choosing colours outside the normal range. Instead of the standard black and browns we noticed bright greens and oranges and monochrome coloured bags also had a strong representation. These colours added a vibrancy and a playful element to many of the outfits.


Check out more of our backstage and detail shots from NZFW.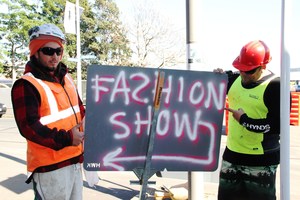 - VIVA