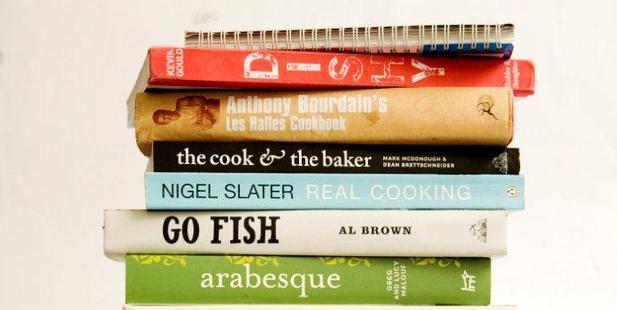 I saw her standing there in front of the magazine section at the supermarket. She'd have been about ten years old by my guess. I was intrigued to see what magazine she'd choose so I watched and waited.
She took her time, then she made her move, reaching beyond the nonsense aimed at teens and, by standing on tippy toes to reach higher up, she took hold of a glossy local food magazine. My own life flashed before me, a life of devouring cookbooks and food magazines and I was reminded of the joy they've brought me over the years.
There's nothing quite like it; idly flicking through the pages, one's interest and appetite building with each lickable photospread, savouring the words of food writers, chefs and food-travellers, relishing the moment as your imagination and recipe repertoire expands to include some new flavour, ingredient or dish you never knew existed.
We are living in times of apps and websites and, while I use these too, as I'm sure the 10 year old does, I still adore the weight of a cook book, the swish of flicking through a magazine, the inspiration leaping off each page, nudging me into the kitchen.
While it may seem strange that I'm extolling the virtues of 'hard copy' in this, my weekly online forum, I just can't help but like that the pages are pure and unaffected by other's comments, there's no popularity contest measured in likes or downloads, and to some extent we're left to form our own impressions.
And I liked very much seeing a young girl reaching for her possible future and grasping it with such passionate intent. There goes a future chef, I thought and I couldn't stop smiling as I wandered off down the aisle.
- VIVA