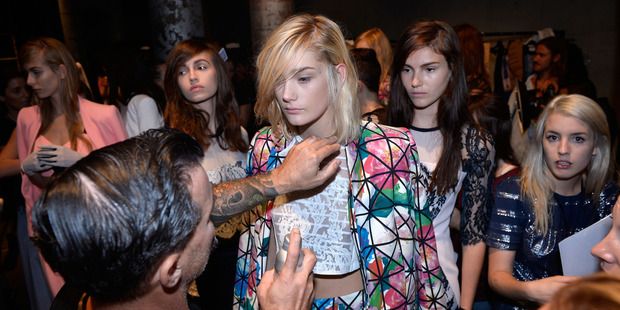 NZ Fashion Week begins today, with the opening show from Wellington-based brand Twenty-seven Names this morning.
Viva will bring you the very best of NZFW, with comprehensive coverage from our team of experts.
Visit Viva.co.nz throughout the day for updates of the shows, the trends and the people who matter.
Every morning Zoe Walker, Viva fashion features editor, will offer a considered take on the shows, while beauty editor Janetta Mackay will turn her eye to the best hair and beauty looks on the runway.
Viva editor Amanda Linnell's fashion week series Talking Fashion will look at what goes on behind the scenes of New Zealand's biggest fashion event. Read today's interview with Zambesi menswear designer Dayne Johnston here.
Throughout each day we will also bring you photos of the most stylish fashion week attendees, as well as highlights from every runway show. Take a look at photos from last night's opening party here.
Today's shows include Twenty-Seven Names, Coop by Trelise Cooper, Lela Jacobs, Company of Strangers, Hailwood, Andrea Moore and Zambesi.
- VIVA