Angela Casley revisits recipes that stand the test of time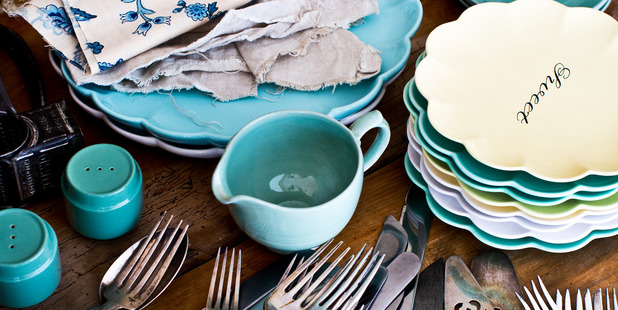 Food, like fashion, has its trends and serving up something new, or with an exotic ingredient, is like wearing a garment from a young designer no-one else has yet discovered.
But we all have favourite pieces in our wardrobe; things that perhaps we haven't worn for years, but when we get out that old jacket and slip it on there's an instant feeling of comfort and memories of a certain place or time.
This week I thought I would share recipes that have been a part of my life for a long time and, like that jacket, have been tucked away out of sight but not out of mind.
They come from a battered old red book I started writing recipes in before leaving home.
I was thinking of going flatting and suddenly had to have a few recipes up my sleeve.
In it, there are faithfuls such as scones, pancakes, quiches, French salad dressing and some great cakes.
There's also a recipe for slow-roasted lamb, succulent and juicy, cooked so the meat just falls off the bone, which now is back on trend in all the top restaurants. (Try Sean Connolly"s superb version at The Grill when you're next eating out.)
The great thing about my little red book is that I still use it every now and then. The recipes are foolproof, have stood the test of time and still impress.
In the first dish, seared beef, I would originally have used rice as the Israeli couscous I have added today (for a fashionable touch and the great texture it brings) wasn't readily available. Israeli couscous is available from some supermarkets or specialty stores. A little goes a long way.
Don't overcook the couscous, and dress it when still slightly warm. It's delicious as an accompaniment to many dishes, but here is folded through the warm salad.
Add olives and feta if you like. The leftovers are perfect placed in a takeaway container and taken for your lunch on the run.
Healthy, wholesome and tasty, the silverbeet cheese pie is a super-food dish that covers all the food groups in one. Add a green salad and you're good to go. I often double the quantity when making this pie, as it's a fight for the last sliver.
It is equally nice cold for a picnic. Often made with filo pastry, this version uses brown rice instead and is simple and quick to cook. Toss a tin of tuna into it if you like. I serve it with my home-made chilli sauce (another recipe from my little red book).
I have had several requests for a great carrot cake recipe. I was given this one when I was 17 and have been making it ever since. Moist and soft, it has never been out of fashion.
This cake never lasts long in our home.
I keep it in the fridge so the icing goes nice and hard then softens while eating; chilling takes a bit of the sweetness out of it. Caramelised hazelnuts are a bit of a treat, but delicious - even on their own.
Recipes:
• Seared Beef and Israeli Couscous Salad
• Silverbeet Cheese Pie
• Carrot Cake
- VIVA