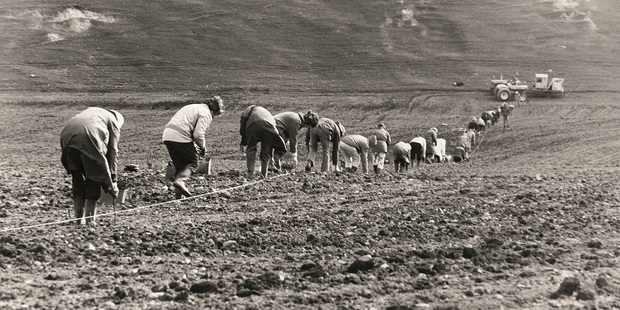 This month Marlborough turned 40. On August 24 1973, Brancott Estate (formerly Montana) planted the first vines of the modern era in the Brancott Valley, an act that heralded the beginning of the grape-growing region that was to become New Zealand's most widely known and largest by far.
So how's it looking as it enters middle age? After a golden adolescence, when the region couldn't make enough Sauvignon Blanc to supply international demand, it experienced something of a mid-thirties crisis.
In 2008, a record breaking vintage coincided with the global economic downturn. Wine was left unsold and some of the less than exciting end of a more challenging vintage was sold off as bulk, reappearing as cheap opportunist brands in important export markets.
It was time to grow up. Next vintage, the industry body, New Zealand Winegrowers told its members to limit their yields. However, the rapid shift from undersupply to surplus saw a number of companies go bust.
There was also a danger that Marlborough could have tarnished its once enviable premium image internationally.
But, fast forward to its 40th birthday and it appears to be back on track with little long term damage done to its reputation overseas.
Recent hard times have shaken many of the speculators out of the region, while its wine industry appears more united in an aim to produce wines of the quality upon which the region made its name. Add to that a stellar vintage in 2013 and there's reason for the region to be celebrating this significant birthday.
- VIVA


* Look out for Viva wine editor Jo Burzynska's weekly report every Monday.