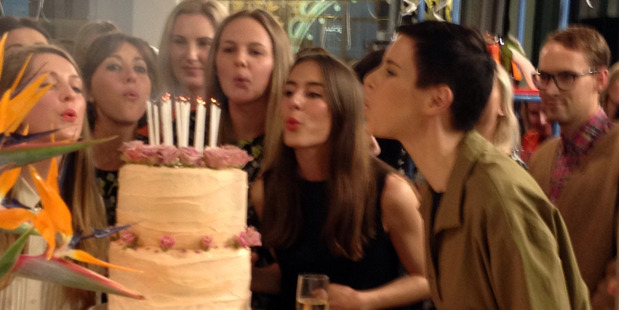 It was a trip down memory lane at Karen Walker's Newmarket boutique on Wednesday night, with the designer celebrating 20 years in the corner spot with a party co-hosted by Viva.
Looking chic with closely cropped hair and a green shift dress from her new spring collection, Karen was surprised but thrilled by all the "vintage" Karen Walker being worn for the night.
One long-time client reminisced about stumbling across the store 20 years ago in what were then the back streets of Newmarket.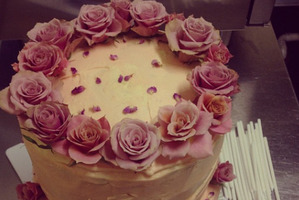 "The area was nothing like it is now. I fell in love with a tweed jacket and Karen, who was working in the store, pinned it and reshaped it to fit me perfectly. I still have it - along with many KW pieces - and wore it today in honour of her celebrating 20 years. I think she should have an exhibition, a retrospective."
That got me thinking about my 'first'. I own a lot of Karen Walker. You could say that I collect it.
I have at least one thing from every collection since 2004 - certainly not as deep an archive as some loyal customers - and I have been known to lurk on Trade Me in an attempt to snap up older pieces.
But it all started with a T-shirt. Red, tight, and printed with a cartoon hand holding a bowler hat and a cheery yet sneering 'Hi There!'. It's from my favourite Karen Walker collection, Liberal and Miserable, and sums up the wit and weirdness that I love about her brand.
I may no longer be able to squeeze into it, but it's still one of the most treasured pieces I own.
HI THERE KAREN
In tribute to the designer's 20 years in retail, I asked some stylish women to share their first or most treasured "KW" purchase.
Amanda Linnell, Viva editor
It was a party in a loft downtown, in an abandoned building, when the Britomart was a wasteland. There was a certain guy and I wanted to look irresistible. "It's your day," said my closest friends as we hit the shops to transform me. It was at Karen Walker that we found the black wool cigarette pants that eschewed effortless chic. Long and narrow, the cut was perfect. Teamed with black ankle boots, a black polo and a cigarette. I was channelling beatnik cool. It worked. The guy might not be around, 15 years later, but the memories and those pants still are.
Fiona Hawtin, Fashion Quarterly editor
The broken pearl necklace tee. It was just a tee but the print was genius and really elevated it a whole other level - and it felt just a little bit subversive because it wasn't Queen Mum pearls - these were broken. I still have it somewhere. I can never bear to throw anything that's served me well away, although it's not Anna Dello Russo proportions whereby I have to have an apartment just for the clothes.
Stacy Gregg, author
I've got two skirts - one a layered chiffon heart print and the other ruched black satin, that were part of the Young, Willing and Eager collection in 2003 - both are in cold storage for my daughter to wear in the future. The piece that I've worn to death is a pair of high-waisted denim flares from the 2005 Living With Cannibals and Other Adventures collection. I really adored that range - everything in it was brilliant. What I love about Karen's clothes is that you always feel international in them. I packed those flares when I travelled to London Fashion Week with Karen in 2006 and I always felt like a perfect London girl whenever I wore them.
Rachel Morton, stylist
If I had to choose only one favourite Karen Walker piece it would be my red 'skating' dress from the 2004 Liberal & Miserable collection, hands down. I've got an electric blue one too, and have told my two nieces they can each have one when they turn 21. I loved the dress so much that the workroom actually made me a special one in black too! That was such a fantastic collection - they always are.

* Look out for Viva fashion features and digital editor Zoe Walker's weekly report every Thursday.