The change of season is upon us, bursting with life and new wines to savour. Jo Burzynska shares her top picks.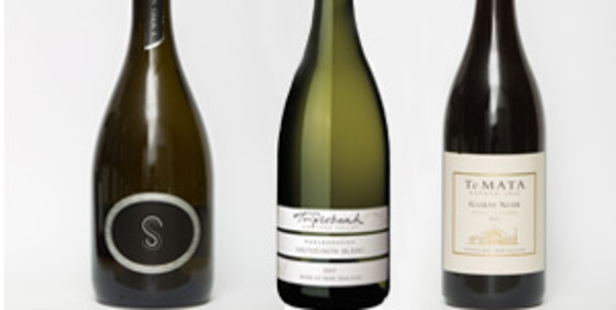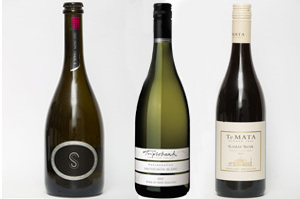 S-Series Moscato NV - $19.99
With its light fresh flavours, gentle spritz and lower alcohol, moscato is well suited to summer sipping. This pleasant example made by Villa Maria clocks in at 10.5 per cent and has the variety's characteristic grapey flavour (moscato/muscat is one of the few varieties that actually tastes of grapes), joined by notes of lime sorbet, a hint of musky spice and soft sweetness balanced by an attractively fresh finish.
From stockists including Countdown, Scenic Cellars.

Triplebank Awatere Valley Marlborough Sauvignon Blanc 2013 - $26.99
Look out for the first of the wines from this year's much-hyped vintage, which are just starting to hit the shelves. This is one of my top picks from the first wave of exciting sauvignon releases, with immense intensity to its classic Awatere tomato stalk and fresh herb-driven profile. It's bursting with succulent gooseberry fruit and zesty lime, and possesses a powerful but elegant undercurrent of mineral.
From leading liquor outlets.

Te Mata Estate Vineyards Hawke's Bay Gamay Noir 2013 - $22
Gamay is the grape behind beaujolais, which makes light, soft and refreshing wines that are perfect reds for the warmer months. Te Mata is one of the very few producers of the variety in New Zealand, and this new release is another deliciously drinkable example with its bright and juicy red berry and boysenberry fruit that can be enjoyed lightly chilled.
Widely available from independent fine wines stores, Glengarry, Liquor King, Super Liquor, selected New World supermarkets and temata.co.nz.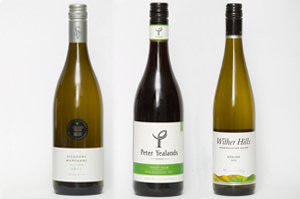 Cooper's Creek Allison Gisborne Marsanne 2013 - $22-$25
If summer finds you in an adventurous mood try the first release of marsanne from Cooper's Creek, a winery that has increasingly become known for its pioneering work with wines made from new and lesser known varieties.
Marsanne is a grape from France's Rhone region, of which there's just a smattering in our vineyards. This is one of the very few local examples available as a single varietal. It is medium-bodied and combines crisp notes of lime, hints of dried ginger and a powerful slaty element with a food-friendly savoury and nutty undercurrent. Drink with richer seafood, such as scallops or prawns, or roast chicken.
From Liquorland Newmarket and Forrest Hill, Caro's, The Trust Speciality Stores, Merchant of Taupo and cooperscreek.co.nz.

Peter Yealands Marlborough Pinot Noir 2012 - $19.99
Looking for a fresh and youthful pinot noir for seasonal imbibing? Check out the recently released 2012s from Marlborough. This great value example is wonderfully aromatic, with notes of jasmine and spice threading its silky and fresh red berry and plum palate. Another red that you can serve from the fridge.
From Countdown, New World, Pak'N Save, Nosh, The Trust Liquor Stores, Fine Wine Delivery company and other selected retailers.

Wither Hills Marlborough Riesling 2012 - $22
This is the first commercial release of a riesling from Marlborough's Wither Hills winery and it's an auspicious debut. Made in a drier style, it's taut and youthful, with gentle peachy fruit infused with notes of honeysuckle and ginger that builds to a crescendo of crisp lemon and mineral.
Initially available from witherhills.co.nz and then in wine stores from January.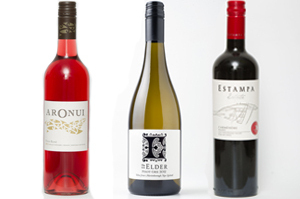 Aronui Single Vineyard Nelson Pinot Rosé 2013 - $21.95
I like a good rosé all year round, but it's summer when many people think pink. This gutsy, drier example with notes of ripe crushed strawberry and raspberry, plus its hint of herb, and would make an appealing seasonal aperitif and partner vegetable-based dishes and those with a touch of heat.
From fine wine stores including Liquorland.
The Elder Martinborough Pinot Gris 2012 - $42
Another impressive new release, The Elder pinot gris is a richer style of gris, with real depth and complexity to its creamy textured palate, which unfurls to display notes of fresh pear and toasty hazelnut, leading to a fresh spicy finish.
From regionalwines.co.nz.

Estampa Estate Colchagua Valley Carmenere Malbec, Chile 2011 - $17.99
As the barbecues are fired up, a robust and ripe red like this is a perfect partner to grilled fare. This is a new import from the warm Colchagua region of Colchagua made from Chile's flagship red grape carmenere and a touch of malbec. It's packed with smooth and ripe plummy fruit with notes of pepper, the classic carmenere note of capsicum and herb.
From selected branches of Super Liquor and Kiwi Liquor, Titirangi Village Wines & Spirits, Swanson Village Wines & Spirits, Outlet Central, West Harbour Wines & Spirits, toitoiwines.co.nz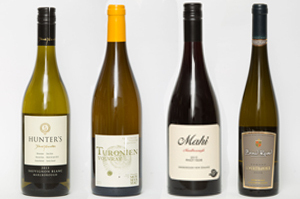 Hunter's Marlborough Sauvignon Blanc 2013 - $18.90
Although 2013 was a warmer vintage, which means this year's sauvignons are tending to be riper and softer in profile, this example from Marlborough sauvignon pioneer Hunter's possesses a finesse and freshness to its light and lifted palate, with its notes of lemon balm, herb and mineral.
From New World Eastridge, Victoria Park and Remuera.

Alexandre Monmousseau Turonien Vouvray, France 2012 - $19.95
Freshness is to the fore in this fabulous and affordable chenin blanc from the variety's heartland of France's Loire region. Pure, crisp and refreshing, with peach and lemon fruit, it would make a sensational summer aperitif or partner to lighter seafood dishes.
From wineimporter.co.nz.
Mahi Marlborough Pinot Noir 2012 - $29
Pretty and poised, this delicate pinot noir from the consistently impressive Mahi estate has delicate red plum and cherry fruit and a beguiling aromatic element with high notes of star anise and fresh florals over a savoury and minerally base.
Available from Caro's, Farro Fresh, Fine Wine Delivery Company, Liquor King Ponsonby, mahiwine.co.nz.

Bond Road Ormond Gisborne Gewurztraminer 2009 -$56
As wines from Nick Nobilo's flagship Vinoptima gewurztraminer project now nudge into a three-figure price tag, this newly launched second label is a more affordable option. However, this is no bargain basement wine and still exudes gewurz greatness in its viscous and weighty, but fresh, palate that fuses fragrant notes of coriander, ginger and Turkish delight.
From Glengarry, Caro's, Advintage, Liquorland and Liquor King Gisborne, Super Liquor Te Puke.
- VIVA


For the good things in life on the go, download the Viva iPad app, free now at appstore.com/vivamagazinenz.