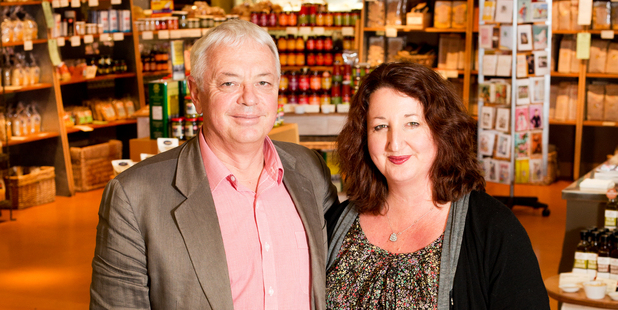 This year, one of our favourite food stores turns 20 and when Jacqui Dixon looks back over the two decades since she and husband Phil opened Sabato, she can't believe how the time has flown.
"I can still recall our first week of opening. What is now our Mt Eden showroom was the showroom, office and warehouse space with Phil, myself and one very intrepid girl doing everything from deliveries to restaurants and other retailers, mail order, admin and offering a showroom for customers to browse and sample our products.
All the dockets were done by hand and we had a couple of calculators. Plus two young children. How did we cope?!"
But cope they did and the business has since thrived because New Zealanders were hungry for quality artisan products that they'd either read about or encountered while travelling in Europe.
We have Sabato to thank for being the first to make available products like the cute tins of La Chinata smoked paprika, El Navarrico piquillo pimientos and Valrhona chocolate to New Zealand, long before many of us had heard of them.
And 20 years on, the couple still get a thrill from hunting down great suppliers and bringing their goods back to New Zealanders.
"The 20 years have whizzed by and it's never boring. It's hugely rewarding to offer the quality authentic food experience we do. You don't have to cook well to come here - you just have to prioritise good food and be able to open a jar, tin or packet to enjoy it," says Jacqui.
"Often it is simply a matter of combining a couple of quality ingredients. And even though we offer cooking classes and we're a specialty food store, I actually always tell people that - in a nutshell - we just offer superior convenience food!"
Sabato, 57 Normanby Rd , Mt Eden, ph (09) 630 8751 or sabato.co.nz
- VIVA