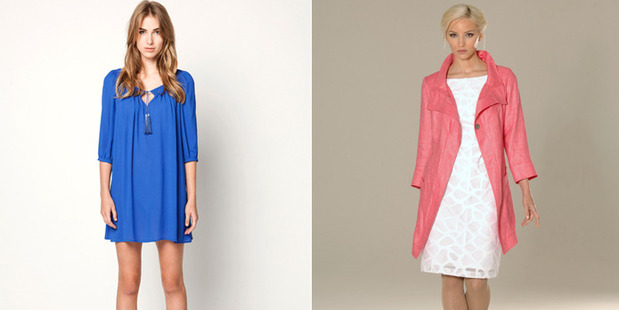 Have you noticed the fashion world is a bit trippy right now? Style-wise I mean. Every fashion picture seems to jump from a glossy page in a flash of neon. I put it down to the incredible success of The Met's Punk: Chaos to Couture exhibition, which featured more than its fair share of psychedelic moments. And the consequent tributes to that era have been fast and furious in every high street shop front - not to mention the fashion press.
If you were a child of that era there is the chance that rather than being uplifted by all this brilliance, a blanket of gloom settles as the prospect of wearing lollipop colours the second time round strikes the "oh no" chord.
Trust me. I like to be up to date. So when faced with a reality check of a fashion trend that even a 20-year-old may find challenging, I just know this has to be approached with caution. There is no doubt that a touch of neon can definitely lift the heart. It's just about making sure it won't be a heart-stopper.
Rather than be thwarted by the prospect, I've been around the styling stakes long enough to know there is a way to skirt this. And if you want to stay up with the play, search hard enough and the alternative answer will come.
So let's look at neons. Only the very fashion brazen (as opposed to brave) would choose to mix a cacophony of colours such as lolly pink, yellow, blue, lime and a dash of purple to top it. But, shade by shade, here's my take on how to make sure you're in the current groove, yet maintain a nod to a few years' wear that needs more help than hindrance from what you put on.
A simple shift in one shot of neon can look stunning for summer. Just make sure the accessories don't take over - try a soft metallic ballerina. The little black dress worn with the unexpected addition of an acid orange pair of patent kitten shoes can make any head swivel. Basic black and white looks good at any age and as the years advance it becomes more of a reliable "must" than a wardrobe option. But perked up by a brilliant brush of radiant pink gloss on the lips or perhaps a pretty puce suede pouch, not only will you be smiling but so will those who have the pleasure of passing by.
Bright blue is a shade marketing gurus will tell you sells. So it stands to reason that a touch of azure at the wrist or even dangling from an earlobe can put you in the spotlight.

I've always loved purple for a bag - the liquorice allsorts kind, in an interesting fabric. How about tweed? Put it with any basic and it never fails to lift your look from humdrum vin ordinaire to pure vintage champagne, bringing many an appreciative sigh from a savvy fashionista.
A clever stitching contrast in vivid coral or lime up a side seam takes a plain pant or a structured jacket into stratospheric fashion stakes. Then there's always the option of a pair of very glam gloves. Covered in citrus green calf, your paws will make you pounceable; put them perhaps with a soft shade of pearl grey. Then there is always the option of a flash of lipstick-red on the leg - very sexy, specially if the limbs are in good shape. And of course a splash of any pure bubblegum hue swept softly around the throat not only disguises what goes beneath but acts as an incandescent luminous glow. Make sure the rest of you is decked in something subtle, though. One spark of colour is all you need.
So, for any of us over the age of consent, should the style confidence level look to be running on empty when faced with a fashion trend that on first impression requires courage - take note. A discreet touch of the psychedelic can pop you into fashion heaven.
For the real deal the New Zealand Fashion Museum's exhibition Age of Aquarius will rustle up a few memories. It opened this week at the new Geyser building in Auckland.
The Edit: 10 bright and beautiful items to buy right now.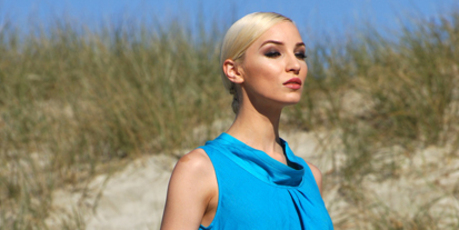 - VIVA