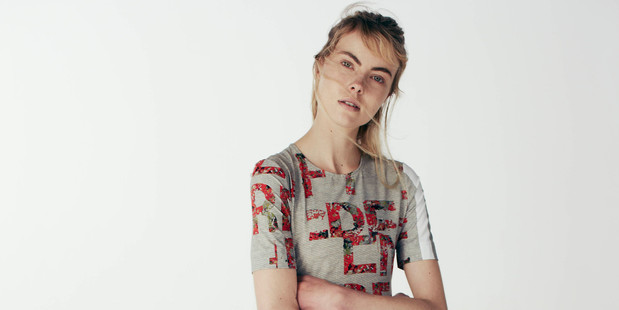 It's the plight of every fashion writer: no one's reading the words in a fashion magazine, are they? A beautifully written profile, an in-depth look at how a trend represents a societal shift . . . ooh look, look at all the pretty pictures!
In fashion, one of the most visually invested, small talk-heavy industries there are, words seldom count for much. But this season, designers are getting wordy, embracing typography, letters and text.
At Stella McCartney and Versace recently, dresses were strewn with letters. Artist Kushida Shinichi created a graphic alphabet print for Costume National for Resort 2014, while street artist Ben Eine's colourful serif letters adorn a limited edition Louis Vuitton scarf. Then, there are the hilariously kitsch "shining messages" at Lanvin, with necklaces featuring words like "cool", "love", "happy" and "help" in the handwriting of creative director Alber Elbaz. "Words are my greatest source of inspiration," he explains.
This word appreciation reflects a wider trend back to 90s and early Noughties logos and branding, a way of telling the world, "This is designer!" Kenzo comes to mind with its instantly recognisable tiger motif, giant "Ks" and brand name appearing on sweatshirts, while at Preen for Resort 2014, branding appears abstractly on a jersey dress, and at Gucci, tops are emblazoned with "Frida's" - the name of the designer.
Alexander Wang and DKNY continued the logomania at New York Fashion Week this week.
Now to decide: what do you want to say?


Take a look at our pick of the best wordy style: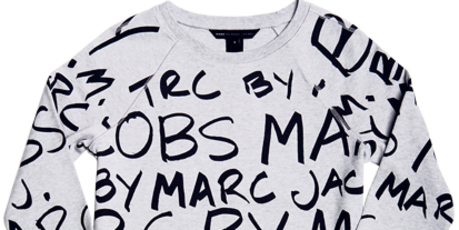 STOCKISTS: ECC (09) 379 9680, Father Rabbit (09) 360 2573, Georgia Alice 021 494 033, Jimmy D (09) 379 8930, Karen Walker (09) 522 4286, Kate Sylvester (09) 307 3282, Louis Vuitton 0800 586 966, Ruby (09) 522 6658, Sylvester (09) 307 3282, Twenty-seven Names (04) 384 1152, Workshop (09) 303 3735.
- VIVA