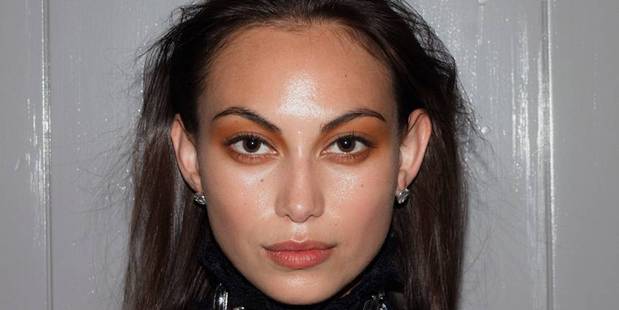 A smoky eye and a red lip is the cosmetic equivalent of a little black dress and as Fashion Week well and truly ran out of steam on day three, the over reliance on this standard glamour look was becoming a tad tiresome.
For both emerging and established designers something else would surely offer greater insight into their ethos. We've seen this theory put into practice to good effect already at a few shows, including the Underground installation, but others have opted for the obvious or makeup so minimal it's all but invisible. Both are a bore.
That said, it's fair enough designers don't want their hair and makeup to overshadow the clothes, but when all three are heading in the same direction it helps. By telling a "story", an idea is sold and this is the key difference between a show and a buyer's look-book.
At Salasai last night, the look helped sell the label's androgynous appeal. This included boldly brushed up brows, an eye wide-ringed in a tan-orange tone and skin brought to life with sheen. It was M.A.C's Amber D in action again, showing that trends are best tweaked.
Textured yet flowing hair by Matt Benns at Stephen Marr using Original & Mineral fitted right in with both silks and chunky knits.
At group shows, it's particularly tough to come up with a beauty look that works throughout, so the red lip has become part of the dress code, like perky ponytails and neat buns. We saw this at a morning Designer Showcase, the New Generation show, and later at Annah Stretton, although she mixed it up with a second look of loose curls and burgundy lips. The deeper lip was also used by the Smashbox team, who are doing make-up for the week-long run of Designer Selection shows. They've turned fire-engine red into a deeper cherry and added gold accents to the smoky eye routine, with a second safe show look heavy on the lashes and turning lips a nude matte shade.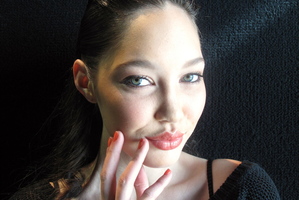 At Pia, colour-pop lips were as cheerfully pink as the collection's favoured colour and for the double-designer swimwear show featuring Surface too Deep and Tigerlily, the favoured bright was electric orange for lips and nails. Toni & Guy dampened hair across the head, before letting it fall in curling cascades. This provided a change from the look du jour (replacing previous seasons of plaits) whereby hair is slicked close to the scalp, but then left with drier smoothed out ends.
Such styling was seen - again - at the Contemporary salon show, where M.A.C trainer Sarika Patel gave two international eye looks a local outing. For the show's Daniel K segment she opted for a wet-look gloss finish and at Frantisek she used a graphic teal block of liner, with a blown-out edge which had the strength to stand up against the designer's mega dot print in black and white. Neither eye looks will have widespread appeal to wear off the runway, but I for one would rather see them used well in a show than look at something standard that I'm as likely to see reflected in my own mirror.
- VIVA