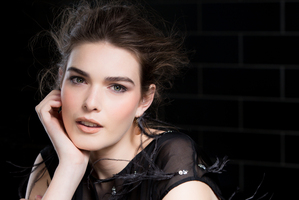 ABOUT VIVA
Viva is the cultural barometer people turn to each week to discover the very best in fashion, beauty, food, wine and design.
The magazine has a weekly readership of over 303,000 people and comes in The New Zealand Herald every Wednesday.
viva.co.nz extends the print edition's authority online, curated by our recognised and trusted editors.
In a crowded online space, our mission is to engage readers with a well-edited, respected point of view of the good things in life.


CONNECT WITH VIVA
Download the Viva Magazine NZ iPad app
Sign up to the weekly Viva e-newsletter
Facebook: NZHeraldViva
Twitter: @nzhviva
Instagram: NZHViva


THE VIVA TEAM
Editor, Amanda Linnell
Digital & Fashion Features Editor, Zoe Walker
Writers, Fiona Ralph and Rosie Kelway
Photographer, Babiche Martens
Designer, Beth Walsh
Beauty Editor, Janetta Mackay
Eating out Editor, Nici Wickes
Recipe Editor, Angela Casley
Wine Editor, Jo Burzynska
Editorial assistant, Anna Lee
Design and digital assistant, Lucy Casley


ADVERTISE WITH VIVA
For all VIVA and VIVA.co.nz advertising enquiries please contact Jodie Sinclair
Email Jodie
Phone: + 64 9 373 6400
For more information, click here


CONTACT VIVA
VIVA
c/o APN
46 Albert Street, Auckland 1010
Phone: +64 9 373 6400 extn. 98310
Email Viva