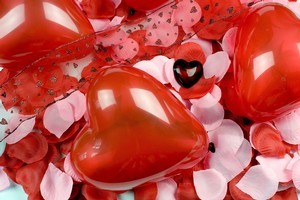 A third of New Zealanders plan to step out of the office for a "quickie" to mark Valentine's Day, a study claims.
The survey of 500 Kiwis found fitting in some private time with their partner featured prominently in their plans tomorrow.
For those who have struck up an office romance, the desk was the most popular location for loving among 30 per cent of respondents.
This was followed by the boardroom, preferred by a quarter of people, and the bathroom with 16 per cent.
Love doesn't come cheap though - nearly one in 10 said they would spend more than $100, and one in five between $51 and $100.