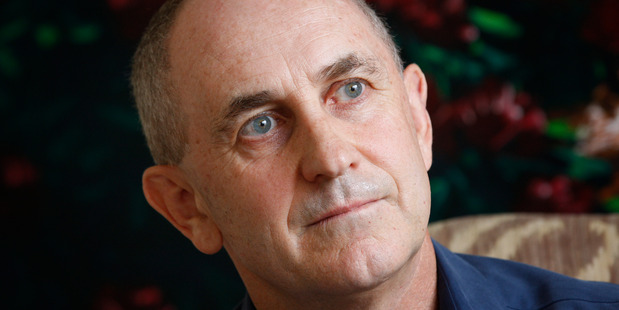 Chris Liddell works on team planning transfer of power if Republican wins White House
High-flying expatriate businessman Chris Liddell is working at the heart of Mitt Romney's transition team, planning a smooth transfer of power should the Republican win the keys to the Oval Office next month.
Mr Liddell has lived in the United States since 2003 as chief financial officer in three major companies, International Paper in Connecticut, Microsoft in Seattle and, until last year, General Motors in Detroit.
Before that the Mt Albert Grammar old boy was head of Carter Holt Harvey in New Zealand.
The core of the transition team began work in Washington in June and Mr Liddell has been attending meetings since at least August, according to the New York Times.
Former World Bank president and US Trade Representative Robert Zoellicik has also joined the team, heading planning on national security, the Washington Post has reported.
Mr Romney's White House transition team is headed by a former Governor of Utah, Mike Leavitt, and he has met President Barack Obama's senior staff. The presidential election will be on November 6 and if Mr Romney wins, he has until January 20 to be sworn in.
Under the United States system a new President can make up to 7000 new appointments but the transition team focuses on just the most important 100 or so that can be sorted out in the 75 days of the transition period.
While the planning for power can leave candidates open to the charge they are overconfident and are "measuring the drapes", as John McCain said of Mr Obama, challengers are expected to have a formal planning team so any transition is as smooth as possible in the interests of stability.
The New York Times said Mr Romney and his advisers had always prided themselves on applying a private sector approach to governing and that was reflected in his transition team.
A Romney adviser told the newspaper the transition team put together a framework, set the table, and drafted agendas.
"They will be asking: 'What are the things you can do right away? What are the things you can think about? What can this President still do between November 6 and January 20?"'
Mr Liddell was working at General Motors when it was bailed out by Presidents George W. Bush and Obama but he is also credited with helping to get it back on a commercial footing. He could not be contacted for comment.