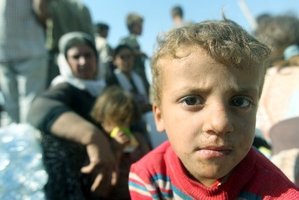 Crediting US airstrikes and humanitarian aid, the Obama administration said today that many trapped Iraqis have fled a mountain where they had sought refuge from militants, making it less likely the military would have to carry out a potentially dangerous rescue mission.
The assessment came after American troops secretly scouted Sinjar Mountain, revealing far fewer people than originally thought.
Read more:
* US troops reach trapped Yazidi refugees in Iraq
* Iraq's Yazidi refugees exhausted and starving
* More US special operations troops arrive in Iraq
* Britain to help Kurdish forces in Iraq
Defense Secretary Chuck Hagel said six days of US airstrikes against militant targets in the region gave many of the Yazidi people an opportunity to get off the mountain. He also said the food and water supplies the US airdropped to the refugees helped to sustain them during the ordeal.
US officials said only several thousand refugees remained on the mountain, far lower than the tens of thousands that had been reported earlier. As a result, a rescue mission is "far less likely now," Hagel said today, adding that those Iraqis who remained on the mountain were in relatively good condition.
President Barack Obama had been weighing a range of military options, including airlifts and humanitarian corridors, to rescue the refugees. Officials said Obama had not completely ruled out the possibility of a mission to rescue those remaining on the mountain, but agreed with Hagel's assessment that such steps were now less likely.
Obama dispatched 129 troops to Iraq early this week to assess the scope of the humanitarian crisis and options for getting the people safely off the mountain.
That process was advanced yesterday when a team of fewer than 20 US troops was flown onto the mountain by Black Hawk helicopter for a firsthand look at rescue mission possibilities.
They were safely extracted hours later.
Watch: US Airstrike targets Militants in Iraq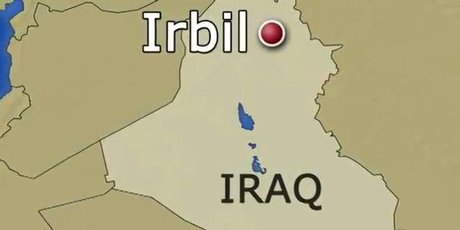 A US military-led rescue mission could have involved putting American troops on the ground. The White House insisted any such action would be strictly a humanitarian rescue and would not constitute a return to combat 2-1/2 years after the last US troops withdrew from Iraq.
While the US has been dropping food and water to the refugees for several days, officials said they began considering a rescue mission because it was unsustainable to let thousands of people remain on the mountain.
"There needs to be a lasting solution that gets that population to a safe space where they can receive more permanent assistance," White House deputy national security adviser Ben Rhodes told reporters travelling with the president during his vacation on the Massachusetts island of Martha's Vineyard.
Watch: Iraqi Airstrikes Target ISIS Outposts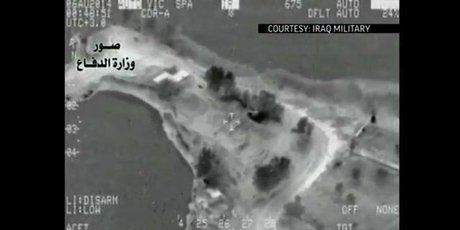 Thousands of Iraqi religious minorities sought refuge on Sinjar Mountain after militants from the Islamic State group swept through their village in northern Iraq.
In addition to the humanitarian aid drops, the US has conducted airstrikes against Islamic State targets, both to protect American personnel in the region and stop the militants from moving on the civilians again.
Yesterday, a US drone aircraft attacked and destroyed an armed truck operated by Islamic militants near Sinjar, the US Central Command said.
Obama has ruled out sending combat troops back into Iraq, where nearly 4500 Americans were killed during the eight year war that ended in 2011.
The Pentagon said the US would continue to provide humanitarian assistance to the displaced Iraqis as needed, as well as take steps to protect US personnel and facilities in the region.
Watch: Couple channel grief into soldiers' retreat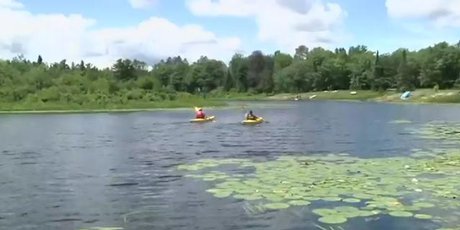 Some of the US airstrikes have been aimed at keeping militants from advancing on Irbil, the capital of the largely autonomous Iraqi Kurdish region and home to a US consulate.
The Pentagon said the assessment team was transported to Irbil by a small number of V-22 Osprey aircraft from an undisclosed location in the Middle East.
The assessment team joins 90 US military advisers already in Baghdad and 160 in a pair of operations centres - one in Irbil and one in Baghdad, the central government's capital - working with Iraqi security forces.
They were in addition to about 455 US security forces and 100 military personnel working in the Office of Security Cooperation in the US Embassy in Baghdad.
- AP