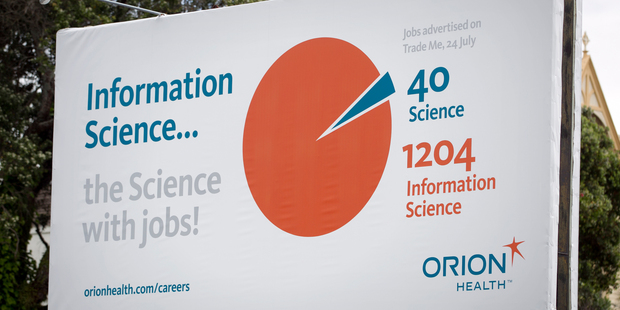 A million patients across New Mexico will have their health records transferred to an electronic platform developed by New Zealand's Orion Health after the company's technology was chosen to power a new health information exchange in the southwestern US state.
The Auckland-based company, which has developed systems that allow doctors and specialists to store and look up patient records online, has been expanding rapidly in the US in recent years.
Orion Health said the New Mexico Health Information Collaborative, the state's health information exchange, would expand the capabilities it offered to healthcare providers through the use of its technology.
The exchange planned to use the new platform to develop a long-term community health record for each patient, partly aimed at reducing the burden of chronic diseases throughout the state, which is sandwiched between Texas and Arizona and has a population of just over two million.
Orion Health said its technology would empower clinicians within the exchange through providing them with easy, secure access to the most up-to-date patient information.
"With the enhanced features that Orion Health ... offers, users will not only have access to the latest patient information, they'll have the tools needed to drive improvements in care throughout New Mexico," said Craig Hewitt, the exchange's chief information officer.
Paul Viskovich, president of Orion Health North America, said the company was proud to be a strategic partner in such an important project.
Orion Health's technology now provided the "backbone" of health information exchanges across the US, the company said.
The latest Tin100 report on New Zealand's biggest technology companies said Orion Health earned revenue of $100 million last year.