International forces struggle to restore order as Central African Republic Parliament moves to pick new leader.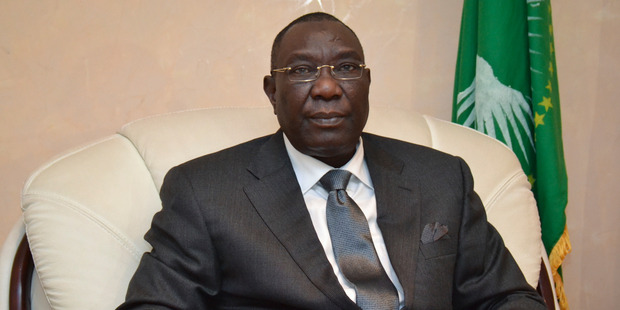 The United Nations has warned that bloodshed in the Central African Republic could turn into genocide as horrors continue to unfold in the country where Parliament is preparing to choose a new leader.
Violence in the unstable country has not let up despite the resignation last week of strongman Michel Djotodia under intense regional pressure, and at least seven more people were killed in the capital yesterday.
The violence "has all the elements that we have seen elsewhere in places like Rwanda, Bosnia. The elements are there for a genocide, there is no question about that", UN humanitarian operations director John Ging told reporters in Geneva after a five-day visit to the country.
"Atrocities are being committed on an ongoing basis. Fear is consuming the minds of an entire population, wherever you might go," Ging said.
International forces are trying to restore order after the country plunged into sectarian warfare following a March coup in which the mainly Muslim Seleka rebel group overthrew President Francois Bozize.
The US military yesterday started transporting the first elements of a Rwandan battalion to the Central African Republic, where they will join an African Union mission, the Pentagon said.
The Rwandans will be deployed with the African Union mission, which already includes troops from Burundi, Cameroon, Congo Republic, Democratic Republic of Congo, Gabon, Chad and Equatorial Guinea.
The AU contingent is working alongside about 1600 French troops.
Tension ran high in northern Bangui, where French troops patrolled in a bid to quell the unrest that spiralled between Muslim former rebels and the Christian majority in the wake of the coup that plunged the poor, landlocked country into chaos.
Some residents of the district accused French soldiers of shooting people during a search. "They fired at the three men," said a youth, pointing to spent shells.
The French army acknowledged that there had been a clash but denied any link with the three deaths. Panicked Muslim residents were fleeing northwards for neighbouring Chad.
Journalists saw dozens of people packed into trucks accompanied by Chadian troops from the regional African force named MISCA. Women in tears and children scrambled to get aboard moving vehicles, some wounded by Christian "anti-balaka" militias formed in response to atrocities by armed Muslims.
- AFP