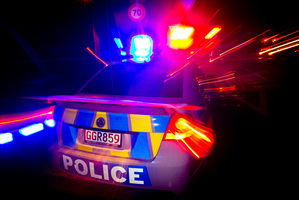 Police believe a 14-year-old boy killed in a road crash was driving at the time.
The teen was with a 15-year-old girl and 16-year-old boy on a gravel road in Turangi when their four-wheel-drive vehicle rolled yesterday.
Emergency services were alerted to the crash, which was off Kepa Rd, just before 12.30pm.
Police said in a statement today all three teens were out of the vehicle when emergency staff arrived.
It is understood the 14-year-old was driving the vehicle when it rolled, however enquiries were ongoing to confirm this, and to establish the exact circumstances that led to the crash, police said.
The two other teens received minor injuries.
A post mortem examination and interviews with the pair were being conducted as part of the police investigation. A scene examination was completed yesterday.