We bring you some of the best travel deals going - both in New Zealand and abroad. Bookmark this page and check back each week for all the latest specials.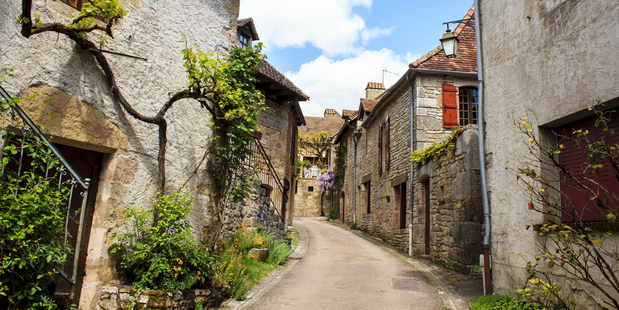 HOT DEALS
A sunshine break
Just north of Brisbane, Caloundra to Cooloola forms the two ends of the Sunshine Coast, with more than 100km of white-sand beaches and coastal towns in between. And, when you reach Cooloola, you've come to the threshold of the world's largest sand island, Fraser Island. Make time to head inland, too, for scenic drives and bushwalking in the Glass House Mountains. A Sunshine Coast holiday, with return airfares to Brisbane, and seven nights' accommodation, is priced from $985 each, twin-share. Book by September 21. Travel from October 8-24, or from October 28-November 21.
Contact: Flight Centre
Southern comfort
A 12-day journey to Antarctica begins cosily enough with a cruise departing from Buenos Aires, but pack super-warm clothing for this trip to the part of the world known as "the White Continent". It's colder than most people can imagine. The best time of the year to visit is from November to March when the weather is more mild and the seas calm. Until late December you can see penguins as they court and build nests, from which their eggs hatch in January and the feeding frenzy begins. In February and March, you're more likely to see fur seals and whales. The cruise is priced from $15,245 pp, and includes accommodation, meals, excursions and expert guides - including a National Geographic photographer.
Contact: Adventure World
Australia from the water
Want to see as much of Australia as possible, without long car journeys? Get aboard the Dawn Princess and cruise from Sydney to Brisbane to Airlie Beach and on to Port Douglas, Darwin and the Kimberley Coast and Broome, before breaking away to Indonesia with a visit to Lombok. This 17-night cruise is priced from $2529 pp, twin-share for a Stateroom. Pay another $1320 pp and your home at sea will be an Oceanview Stateroom. Book by September 19. This cruise departs on March 24 and ends in Fremantle, near Perth. Airfares from New Zealand are not included.
Contact: Cruiseabout
A corner of France
Journey into the southwest corner of France and take an insider's look at Dordogne and Bordeaux - areas usually bypassed by tourists. A new, 10-day coach tour, "Secrets of France", begins in April and is priced from $4150 pp, twin-share, with savings of 10 per cent for those booking and paying before December 18, this year.
Contact: Trafalgar
TRAVEL TIDBITS
Letter to the Travel Editor
Reader Jan Pirrie has a question for Herald Travel readers. He's looking for a fabulous place to take his 10-year-old granddaughter.
Any ideas? We would like to take our granddaughter somewhere "interesting". As she lives in Rarotonga and has visited many of the outer islands of the Cook Islands, the Pacific Islands are probably off the list. Her parents have taken her to Australia and we have taken her to Singapore to give her a quick introduction to Asia.
We are considering Japan but it is very expensive. We would like to take her to somewhere exotic - like Myanmar - but are a bit concerned on safety grounds as she is quite adventurous and is not used to being too restricted, so will expect to be involved with everything.
The idea is that she sees something new, it should involve people and ideas rather than a Disneyland-type experience.
When we would go depends a bit on where we go. For instance if it was Myanmar we would want to avoid the monsoon. Other than that it would have to fit in with the school holidays and be limited to about two weeks.
Regards,
Jan Pirrie
Send your best ideas for Jan to travel@nzherald.co.nz, we'll print a bunch of the ideas and fish around the Travel department's mailbox to get a prize for one lucky winner.
*****
WE LIKE ...
We like Chicago already and news that Midway International Airport has opened a Yoga Room and a Mother's Room makes the great city an even more attractive destination. Both rooms are located on Concourse C.
WE DON'T LIKE ...
The nasty surprises that come when booking airline tickets. A report from IdeaWorks released last week found that the amount of revenue airlines generate from ancillary fees - those not associated with ticket sales - has risen by almost 1200 per cent in six years.
Tell us what you like and don't like in the world of travel.
Email: travel@nzherald.co.nz
Check with suppliers for full details on deals.
To get your deal in this column, email: hotdeals@nzherald.co.nz