We bring you some of the best travel deals going - both in New Zealand and abroad. Bookmark this new page for 2014 and check back each week for all the latest specials.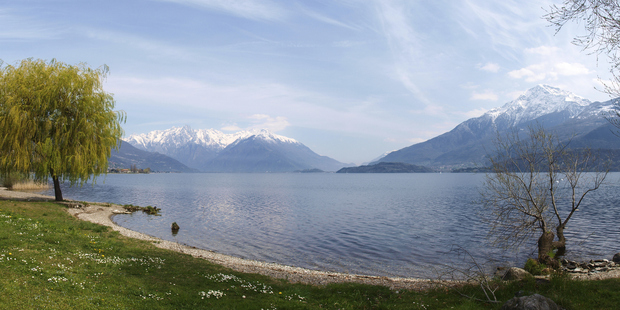 HOT DEALS
Snuggle down in the Swiss Alps
Spend 10 days exploring seven countries including the Netherlands, Italy, France and Switzerland - a tour that takes in six World Heritage sites. Usually priced from $1679, this nine-night holiday during Europe's summer, is discounted to around $1540 each, for bookings paid for in full by December 18. The tour departs from London and ends on Day 10 in Paris. Flights from New Zealand are not included.
Contact: Contiki

Catch the sunshine in Nusa Dua
Club Med Bali in Nusa Dua has a 40 per cent discount for holidaymakers who book their all-inclusive holiday package by September 25. Travel between November 1 and April 30, next year. The discounted packages start at $1045 each and $419 for each child.
Flights from New Zealand are not included.
Contact: Club Med

The 'It Cities' of Italy

Italy's most famous cities star in an eight-day, escorted tour, Italian Intermezzo, with five-star accommodation and luxury coach transport. Departing on September 28 from Milan, the tour heads to Italy's Lake District, where you stay on the shores of Lake Como, then on to Verona and Venice, Pisa and Florence. The journey ends with two nights in Rome. Priced from $3485 each, twin-share, this package includes many meals, airport transfers and sightseeing. A discount of $350 each is available on this departure. Flights from New Zealand are not included.
Contact: Insight Vacations

Just you and me in Malaysia

A private 10-day tour in Malaysia, for just one couple at a time, is "on sale" with a $200 discount for each couple who book by September 30. Usually priced from $2065 each, this trip takes in Malacca's stunning architecture, wildlife-spotting in Taman Negara National Park and the chance to learn the fascinating history of the Cameron Highlands. Included in the price are accommodation, some meals, transfers, entrance fees and sightseeing with a local English-speaking guide.
Contact: Adventure World
Parlez-vous Pacific francais?
The French Riviera meets the South Pacific in New Caledonia - yet, it's just a three-hour flight from New Zealand. Don your snorkelling gear and join the exotic fish in the world's largest lagoon and second-largest coral reef. A four-night accommodation and return flights package is priced from $1119 pp, twin-share. Book by August 18. Travel from October 2 to November 21.
Contact: Flight Centre
TRAVEL TIDBITS
Can you really afford not to?
Southern Cross Travel Insurance have released to us their top claims for the year ending June 30. It makes for scary reading.
$245,000 Suffered an aortic aneurism while travelling in the USA.
$234,000 Helicoptered to a larger hospital in Europe with bleeding and water on the brain.
$196,000 Admitted to hospital in Europe suffering abdominal sepsis and bowel obstruction.
$187,000 Required investigation in Europe for cerebellar ataxia.
$180,000 Suffered respiratory failure secondary to pneumonia and severe bronchospasm while onboard a cruise ship, brought back to New Zealand by air ambulance.
$140,000 Admitted to hospital in Asia and diagnosed with Guillain-Barre Syndrome and aspiration pneumonia.
$135,000 Suffered a fatal stroke while travelling in the USA.
$121,000 Fell while in the USA and fractured their spine, caused by cancer and required radiotherapy.
$120,000 Suffered a bowel obstruction while onboard a cruise ship, admitted to hospital in Asia for surgery.
$110,000 Knocked over by a dog in Europe, required treatment for broken bones.
Letter to the Travel Editor
Dear Sir,
It was interesting to read the comments made by Salvatore Madonna on apparent Italian etiquette, in your article on Tuscan good manners.
What ever happened to the principle that the customer rules, and is always right?
The good manners were lacking from his quarter! He should be grateful these people are walking in to his establishment, eating his food, drinking his wine, and having a coffee.
My wife and I holidayed extensively through Europe while living in London, as well as holidaying from New Zealand. And yes, the French, as well as the Italians, can be very arrogant.
We always drink red wine (horror of horrors), even with fish, and if I want a cappuccino after lunch so be it - restaurant staff have no right to dictate what the client should eat, drink, or order - remember we are paying the bill.
Unfortunately it even happens in Auckland.
We took our daughter out for dinner to a very popular city restaurant, and decided to add to the celebration by ordering a bottle of our favorite champagne which is Veuve Clicquot.
When I asked for this choice the wine waiter looked at me aghast and very seriously said, "Sir, did you realise that wine is $140 a bottle?"
I ignored the insult and refrained from saying I had not been knighted, and politely said "Yes, now can we have a bottle please".
Suffice to say we have never been back to that restaurant.
Ron Davis,
Albany
WE LIKE ... The fantastic facilities and prices at the AC Baths in Taupo. An adult and a child under five get in for $3 and the main pools are terrific for kids, making this a great family spot to break up a long drive or round off a weekend in Taupo.
WE DON'T LIKE ... People who leave plane toilets in disgusting condition. It's a long haul and we're all in it together - so try to hit the target fellas.
Tell us what you like and don't like in the world of travel by dropping us a line at: travel@nzherald.co.nz
Check with suppliers for full details on deals.
To get your deal in this column, email: hotdeals@nzherald.co.nz