We bring you some of the best travel deals going - both in New Zealand and abroad. Bookmark this new page for 2014 and check back each week for all the latest specials.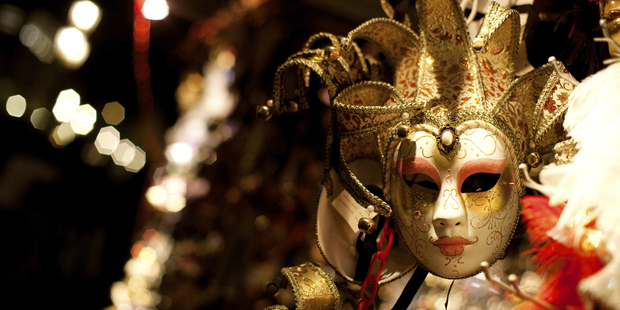 HOT DEALS
A scheduled intermission
Heritage Auckland is the host hotel for the New Zealand International Film Festival, on in Auckland until August 3. An easy walk to main cinemas, the hotel offers double rooms from $189 a night. Plus, an early evening pre-film three-course dinner special for just $39 per person in Hectors restaurant.
Contact: Heritage Auckland
European tour
A low-cost 17-day tour of Europe departs from London on set dates throughout August, September and October, and is priced from $2460 each, multi-share - with accommodation in hostels and bungalows. Many of the meals are included, too. You'll travel through the Netherlands, Prague in the Czech Republic, cities such as Berlin and Munich, Venice, Italy, Rome, and Florence in Italy, up into the Swiss Alps, and to Paris, before returning to London. Book by July 31. Airfares to London are not included.
Contact: Student Flights
Iberian waters
A "Jewels of Spain, Portugal and the Douro River" boutique river cruise will take you from Lisbon to Madrid, staying in a luxury stateroom, with all meals and drinks onboard, included. Priced from $6775 each, twin-share, this luxury cruise begins in April next year. Excursions on land during the journey are also part of the package. Book and pay in full before October 31 and receive a discount up to $1600.
Contact: Uni World Cruises
Venice by night
Most new arrivals in Venice make a gondola ride their first priority, but waiting until the evening has the advantage of less "gondola traffic" on the waterways, and the romance of seeing the historic buildings and bridges by street lamps and the evening light. Return airfares to Venice start at $2599 each and include three nights' accommodation, with daily buffet breakfasts.
Contact: Flight Centre
Head for the Fijian sun
A four-night stay in Fiji's Yasawa Islands at Botaira Beach Resort, including return airfares from Auckland to Nadi, are priced from $1529 each, twin-share. Travel from Wellington starts at $1733 each, and from Christchurch, from $1753 each. The package includes beachfront bure accommodation and return fast-catamaran transfer from Denarau. Travel between August 1 and September 29, or between October 10 and December 14. Book by July 31.
Contact: House of Travel
TRAVEL TIDBITS
Letter to the Travel Editor
A reader responds to last week's Travel editorial
Dear Sir,
You were dead lucky to get a window seat and see something. I have always enjoyed flying, going back to a flight in a single-engined DH Fox Moth when, as a small boy - I'm 81 years old now - I had to sit on an aluminium box on the floor among the feet of the four adult passengers.
Loved the routine of flights in a DC3. All passengers dressed in their best and the hostesses with cute little pillbox hats and the seams in their stockings perfectly straight.
The startup of each engine, trundling out to the end of the runway then the reassuring final checks on the engines, turning slowly on to the runway and steadily accelerating with the tail gently lifting.
The gentle undulations as the plane finally took to the air. Looking through the open cockpit door at the mass of instruments and dreaming that I was the pilot. Bumps as we hit air pockets. On landing, the screech of the tyres.
Moving on to DC8s. Watching through the terminal windows at the mechanics bolting panels on to an engine nacelle after a late engine change. No reassuring engine test.
On boarding, looking along the long narrow tube. Close to claustrophobia. Taxiing out to the end of the runway and the exhilarating feeling of being pushed back into the seat and the amazing angle of climb. Landing was a series of hard thuds (a stiff crosswind).
Recently had a flight to Auckland from Wellington. How soulless. Sitting next to the aisle, and the only thing to look at was a small screen showing advertisements, interrupted by a little quiz.
The climbout through cloud, uninterrupted cloud cover to Auckland likewise the descent with the Auckland runway appearing ahead.
Regrettably, the romance of flying has gone and has been replaced by a dull flying bus.
Eric Jones
BE IN TO WIN!
Enter our competition to win a trip for two to the United States of America, with return flights on Hawaiian Airlines and a $5000 travel voucher to make your dream American holiday a reality.
WE LIKE ... Christine Smith says: "Porter Airlines in Canada have a gate porter service that offers passengers the opportunity to leave carry-on luggage at the aircraft bridge prior to boarding. It is then transferred to the aircraft baggage hold for transport."
WE DON'T LIKE ... Hearing that Malaysia Airlines, having to divert from their flightpath over Ukraine for obvious reasons, decided flying over Syria might be a smart idea. If there's one airline in the world that needs to be double-triple-quadruple ticking the safety boxes right now, it's these guys.
Tell us what you like and don't like in the world of travel by dropping us a line at: travel@nzherald.co.nz
Check with suppliers for full details on deals.
To get your deal in this column, email: hotdeals@nzherald.co.nz