We bring you some of the best travel deals going - both in New Zealand and abroad. Bookmark this page and check back each week for all the latest specials.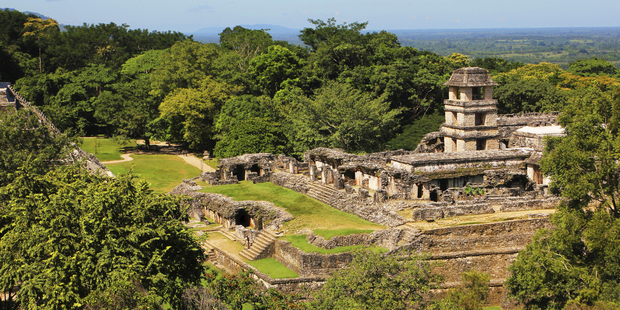 HOT DEALS
Safari sunsets in South Africa
Secure a return flight to Johannesburg and three nights' accommodation there, then head off on safari to explore the game reserves. Comes with daily breakfasts and is priced from $2259pp, twin-share. Travel from Auckland, Wellington or Christchurch. Book by April 1. Travel October 5 to November 30.
Contact: Flight Centre
Island escape
A seven-night Fiji package, with return airfares from Auckland to Nadi and five nights at the four-star Musket Cove Resort - plus a night on the mainland, either side of your island getaway - is priced from $1699pp, twin-share.
This deal applies to travel from April 20 to June 28; August 1 to September 26; and October 9 to December 18. Book by March 15. Bonuses include free wi-fi at Musket Cove, a village tour and buffet breakfasts. On the mainland, you'll stay at Raffles Gateway Hotel, Nadi.
Contact: House of Travel
Luxury break
If you like the idea of being able to drive to the shopping hub of Nadi, book a four-night luxurious hotel in Fiji on Denarau - technically an island, complete with white-sand beach and palm trees, but connected to the mainland by a bridge. Four nights at the five-star The Westin Denarau Resort & Spa, and return airfares from Auckland, are priced from $1299pp, twin-share. Full buffet breakfasts are included, as is a 35-minute speedboat Excitor Fiji trip for two adults. Book by March 6. Stay this month or between April 18 and 30.
Contact: House of Travel
Hong Kong deal
Fly to Hong Kong from Auckland, Wellington or Christchurch between April 14 and 19, and you'll pay from $999pp for your return airfares with Qantas Airlines. Fares must be booked by March 9.
Contact: United Travel
Bite of the Big Apple

Qantas also has a return flights deal to New York for travel on selected dates between late April and late November. Priced from $1499pp return, these fares must be booked by March 9.
Contact: Harvey World Travel
Mexico and Cuba explorer
Soak up the culture of Mexico and Cuba on a 15-day trip, priced from $2845pp, twin-share. Visit the Pyramids of the Sun and Moon in Mexico City, the architectural marvels of Palenque and Chichen Itza, and much more. Experience the contrasting landscapes of the colonial city of Oaxaca, the beach resort of Cancun and the unique city of Havana in Cuba.
Contact: Adventure World
TRAVEL TIDBITS
Letters to the editor
Dear Sir,
[Re: Standing up for the right to stand up]. It may be of interest to you and your readers that Herodotus (484-425BC), the Greek historian, wrote in his book The Histories: "Here men carry loads on their heads and the women bear them on their shoulders. Women urinate standing up, men sitting down. They ease themselves inside the house, but eat out in the streets, and justify this with the explanation that one ought to take care of base necessities in private, but those that are not base, in public". (Book Two Ref 2.35.3 Egypt.)
Regards,
Derek Hawkes
*****
Dear Sir,
I enjoyed Sarah Marshall's account of her experiences on the Eastern & Oriental Express [On track to Laos in the lap of luxury]. It brought back memories of travelling on this same train overnight between Auckland and Wellington. Such is progress.
Regards,
Mervyn Nixon
Ed's note: That's right, the luxury train operated as the Silver Star in New Zealand, offering an overnight service between Auckland and Wellington between 1971 and 1979. After years of lying idle it was eventually bought by Orient Express Trains & Cruises in 1990.
*****
Dear Sir,
Diana Balham's Packing more in was very good. Over 18 years of international and domestic travel, here are my ideas:
• Have plastic bags of various sizes in your suitcase (or pack). I take supermarket bags, smaller flimsy bags and ziplock bags.
• I was given a beautiful long, fringed silk scarf and always wear it on the plane. It is wide enough to become a mini shawl, and is also great if a head covering is required or desired. Being silk, it's warm and cool when required. I also take a fine alpaca scarf for warmth and always wear my special "flying" lightweight wool cardigan and good-quality linen pants with zip and drawstring waist.
• Mints are great when your mouth feels awful after a long flight.
• I always carry lots of tissues. Useful for everything.
• I always take the homeopathic No Jet Lag pills.
• Drink lots of water on all flights.
Cheers,
Fiona Allen
*****
Around the towns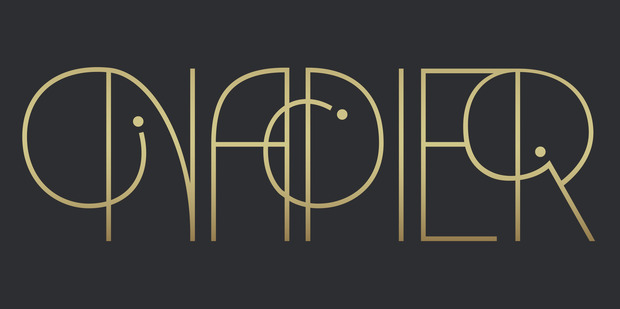 If you've noticed any hitch-hikers around the place over the past few weeks brandishing some rather nifty signs, you've probably been admiring the work of the clever designers who have put their individual spin on the typography of New Zealand place names as part of an international competition.
Aussie outfit The Design Kids, which supports thousands of students and graduates in the graphic design community on both sides of the Tasman, has been on the road around Aotearoa using destination signs submitted via Instagram.
The Kids kicked their trip off in Auckland on February 1 and aim to finish up in Christchurch on April 1. An exhibition of the best typography submitted during their eight-week journey will be held in Auckland (venue TBA) on April 2.
Follow their progress on Instagram at @thedesignkids. Find out how to enter at thedesignkids.com.au/nz-roadtrip.
*****
WIN!
This week we're giving away the biggest prize in Travel's history: a family trip to Disneyland and Hawaii for five nights in the October school holidays. Included are flights on Hawaiian Airlines, accommodation, three-day passes to Disneyland and a two-night stopover in Hawaii.
To enter follow this link.
This week's entry keyword is: DISNEYLAND.
*****
WE LIKE ...
The sound of the new Godzilla Room at Hotel Gracery in Tokyo's Shinjuku district, which features a man-sized atomic mutant stomping on a miniature of the Japanese capital in the corner of the room.
WE DON'T LIKE ...
People who force tourist drivers off the road and confiscate their keys. Seen a bad driver? Tell the cops.
Tell us what you like and don't like in the world of travel.
Email: travel@nzherald.co.nz
Check with suppliers for full details on deals.
To get your deal in this column, email: hotdeals@nzherald.co.nz