We bring you some of the best travel deals going - both in New Zealand and abroad. Bookmark this page and check back each week for all the latest specials.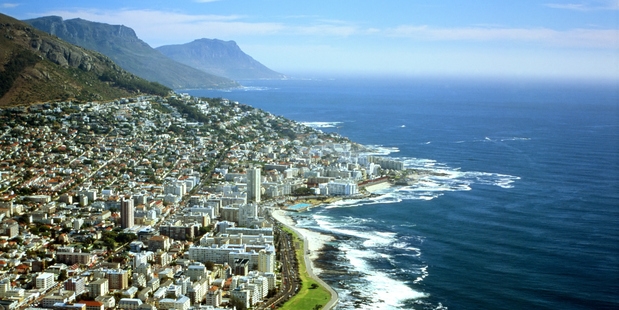 HOT DEALS
Allure of the Med
Depart Rome on board Allure of the Seas for a seven-night Mediterranean cruise. An inside cabin for two from $2529 each, share twin. Book for the June 4 departure next year and be upgraded to an ocean-view cabin at no extra charge.
Contact: Our Cruise on 0800 400 498.
Eastern promises
Take in Estonia, Latvia, Lithuania and Belarus plus Russia's must-see cities on a 15-day Best of Finland, Russia and the Baltic States tour starting and ending in Helsinki. From $4275 each, twin share, bookings paid by December 18 will be discounted up to 10 per cent. Departures begin in April.
Contact: Trafalgar on 0800 872 325.
Luxury on rails
Travel on South Africa's luxury Blue Train through spectacular scenery. A two-day journey Pretoria to Cape Town (either way) taken by the end of this year will include a night's accommodation before or after the trip. From $1699 each, all meals and beverages on board are included, as are scheduled excursions. Caviar and Champagne are optional extras.
Contact: Adventure World on 0800 899 111.
Spa break
Spend eight nights in Phuket at Mandarava Resort and Spa, with return Qantas airfares Auckland to Thailand, from $1499 each, twin share. Return transfers in Thailand and daily breakfasts included. Book by November 24.
Contact: Our Asia on 0800 802 742.
TRAVEL TIDBITS
Brits Behaving Better - mostly
We know the stereotype of the British tourist - getting drunk and messy in bars, being pulled out of the surf by lifesavers and waking up hungover and sunburnt on Bondi Beach on New Year's Day.
But British travel agency sunshine.co.uk reckons a new perception is emerging after surveying 500 hotel workers from tourist hotspots such as the Canary Islands, Spain, France, Turkey, Greece, Portugal, Mexico, Italy and Egypt.
Some 65 per cent of staff said they were being tipped more now than three years ago, and 56 per cent added that Brits were far more polite these days. In fact, Brits came second in the most pleasant nationalities to deal with, beaten only by the Dutch.
But does this mean they've finally shed the image of being loudmouthed boozers who love fry-ups and roast like lobsters in the sun?
Not completely. The same survey found 52 per cent of hoteliers still think Brits drink too much on holiday.
*****
WE LIKE ...
That Air New Zealand goes to way more effort than any other airline to produce safety videos that passengers actually want to watch.
WE DON'T LIKE ...
The nagging idea that maybe, if some of those productions had been a tad less epic, Air New Zealand might still be flying in and out of Kaitaia, Westport and Whakatane.
Tell us what you like and don't like in the world of travel.
Email: travel@nzherald.co.nz
Check with suppliers for full details on deals.
To get your deal in this column, email: hotdeals@nzherald.co.nz