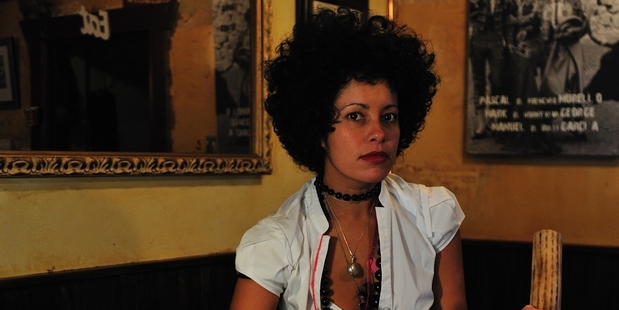 What was your greatest holiday?
The first time I went to Paris. It was unusually warm weather for the end of May, my husband - who was my boyfriend at the time - was waiting for me at the airport with flowers and a convertible he had just rented; and that was just the start.
And the worst?
A day in Marrakech. The city's markets, colours and people are amazing, but unfortunately I had very little water and was stricken with terrible dehydration which had me in bed for half the day.
If we bump into you on holiday, what are you most likely to be doing?
Eating. There's no better way to be introduced to a country than by its food - where it's grown and made.
If we could teleport you to one place in New Zealand for a week-long holiday, where would it be?
Drop me with a campervan up in Cape Reinga. I would make my way slowly back to Auckland; it's a trip from the spiritual to the earthy.
How about for a dream holiday internationally?
I know many amazing spots in South America but not much about Costa Rica. Everybody says it's the pearl of Latin America so I guess that would be "The Place".
What's the dumbest thing you've ever done when travelling?
Not verifying that I had to get a visa before entering a country. It has happened to me twice: Once going to Indonesia and another time going to the UK.
Complete this sentence: I can't travel without ...
A book and a notebook.
What's the best travel tip you've ever been given?
Always carry earplugs, comfy socks, a neck pillow and humectant cream on long haul flights ... Ah! And have a change of clothes in your carry on to shower between long haul flights; it works wonders.
What was the most memorable meal you've had while travelling?
Business Class Singapore Airlines, Singapore to Melbourne and vice versa: There were so many choices - three-to-four-course meals, great wines, the works.
What's the best thing you've brought back from a trip?
That's easy; I once brought home some amazing artwork from friends who are artists in Venezuela
Favourite airport to land at?
El Prat de Llobregat, Barcelona. Not so much for the airport but for what's waiting when I finally make it out of there.
What's the next trip you've got planned?
Melbourne - I'm heading there for a gig with Latinaotearoa.
Jennifer Zea is up for Best Roots Album with Latinaotearoa for Sonido de Latinaotearoa. The 2013 Vodafone New Zealand Music Awards are on Thursday November 21 at Vector Arena. Tickets can be purchased through Ticketmaster for $25.