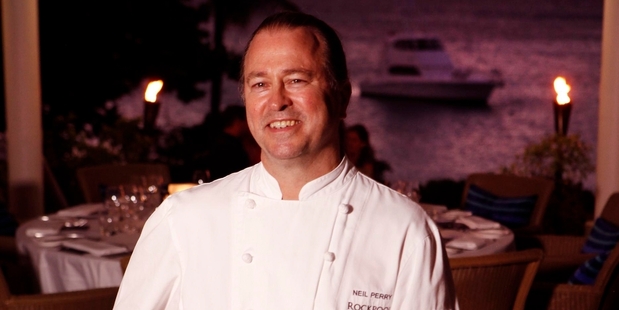 What was your greatest holiday?
My wife, Sam, and I are passionate about skiing and spent our honeymoon in Aspen. It was the most amazing holiday and our love affair with the place has never faltered. The greatest thing in recent years though has been watching our little girls grow and start to ski themselves ... The fearless attitude of kids on skis is a joy to watch, so a few years back we took them skiing in Niseko, Japan. Not only did we enjoy incredible powder snow but the hospitality was second to none. Great food, too. We will keep going back.
And the worst?
I'm not sure I could name a worst holiday but I can certainly name a worst holiday trait ... nearly killing myself and losing things. I've fallen over in a slippery hotel shower, left my phone in cabs several times, had my phone stolen by a passing Vespa - actually, that was Sam, dropped my phone in the hotel pool - actually, that was Macy ... but you get the drift.
If we bump into you on holiday, what are you most likely to be doing?
I'll be eating and drinking wine.
If we could teleport you to one place in New Zealand for a week-long holiday, where would it be?
I've been lucky enough to guest chef at both Kauri Cliffs and The Farm at Cape Kidnappers. I'm keen to check out their third property, Matakauri Lodge, in Queenstown.
How about for a dream holiday internationally?
It would start in London with a quick coffee and stroll through Borough Markets, and lunch at the River Cafe. We would then head to Paris for coffee and pastries at Coutume, and a slow lunch with matched wines by the glass in the garden at Epicure at the Bristol Hotel. Next would be San Sebastian for a minimum of two nights as there is far too much good food to enjoy. One day devoted to Michelin stars, including Arzak and Etxebarri, and a lazy night slipping through the pintxo bars of the old town enjoying foie, octopus and sweet goat's cheese. Then on to Copenhagen for dinner at Noma and home via Hong Kong, where we would need a little rest in the glorious Upper House hotel before a solid feed of dumplings.
What's the dumbest thing you've ever done when travelling?
See above regarding phones. It's almost a given something will go wrong.
I can't travel without ...
My laptop and/or iPad. It is absolutely amazing how much work you can get done on planes. After a good glass of wine and a nice meal, it's also a great creative space to write recipes. Then I sit back, hit recline and watch movies.
What's the best travel tip you've ever been given?
Back up your phone before you go.
What was the most memorable meal you've had while travelling?
Hardest question ever. A recent trip to Paris left unbelievable memories. The River every single time. The Flower Drum in Melbourne, all the amazing restaurants in Copenhagen and anywhere that Fuchsia Dunlop tells you to eat in Asia is worth its weight in gold, but I would probably have to nominate Per Se in New York City. We had a terrific dinner there last year for my cousin Trish's birthday and I've eaten there many times prior. I truly believe that Thomas Keller offers restaurant service like no other. Each bite, each step of the journey through a meal at this place is a lasting memory.
What's the best thing you've brought back from a trip?
My phone, great memories and a desire to return in most cases. It is always good to bring back an updated list of the latest and greatest spots to eat, drink, stroll and shop.
Favourite airport to land at (other than home)?
Changi would have to be the best in the world but Singapore is not somewhere I travel to nearly as often as I'd like. The new Qantas Singapore Lounge is fantastic and serves food inspired by [my restaurant] Spice Temple.
What's the next trip you've got planned?
I'll be travelling constantly between Sydney, Melbourne and Perth, catching up with my staff and checking in on all the restaurants.
Neil Perry is consulting chef to Qantas and designs menus in business and first class on international flights.