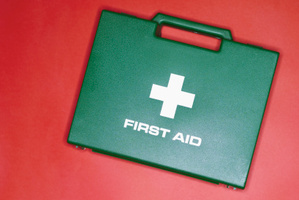 Brian Armstrong, an Australian filmmaker with a penchant for strange liquors, has travelled to the most isolated and dangerous corners of the world.
His intrepid assignments for National Geographic spawned The Exotic Booze Club - where he'd share his alcoholic finds with colleagues on return to the office.
The club also led to Armstrong's first book of the same name.
On a recent visit Down Under, he took time to reveal his must-have travel essentials:
After many years as a filmmaker for National Geographic you must have a comprehensive first aid kit. what medications do you always travel with and why?
The National Geographic first aid kits suck. They're small, cheap, plastic and overstocked with things you don't need.
A friend advised me once to put two things in your first aid kit - Dettol and a wire brush.
The theory is, if that's all you have, you'll just have to get better fast.
I think that's a bit how the Geo kits work. If I'm going on an expedition I make up my own - part first aid kit, part survival kit.
It includes:
• Iodine crystals (one crystal will purify your water, a bunch with a little water makes a disinfectant)
• Real metal tweezers for splinters and the like (the Geo kits had useless plastic ones)
• Fold-out scissors (the best way to dispense with leeches is to use these and cut the little suckers in half, especially if they're attached to your eye ball or somewhere sensitive like that)
• A sharp pocket knife
• Advil
• Several bandaids
• A fever breaker like Fansidar
• A course or two of antibiotics
• Sunscreen
• Insect repellent
• Anti-itch stick
• Burn cream
• An anti-chaffing cream
• Moleskin for blisters (a real life saver)
• A few sewing needles (for splinters and bursting those blisters)
• One roll of adhesive medial tape
• A couple of crepe bandages for sprains and snake bite (really glad I had those when the need arose)
• Parachute cord
• A foil-like survival blanket (it's a bit big but has many uses)
• Cigarette lighter
• A flammable fire-lighting paste (works even in the rain)
• Importantly, a small vile of olive oil (if some nasty bug crawls into your ear and starts biting, pour this in fast)
• Ear plugs (not anti-bug, just anti-snoring)
• Nail clippers (not a first-aid priority, but ALWAYS handy)
• Some trips I'll take a small pack of wipes, or at least a face cloth
• And if you can, a hip flask of Wild Turkey Bourbon
Believe it or not, that can all pack up pretty small, so you'll actually take it with you instead of leaving it behind.
• The Exotic Booze Club by Brian Armstrong is published by (Allen & Unwin $35) is out now.
- AAP