Dubai is offering thrill-seekers a new way to see its dazzling skyscrapers: On the world's longest urban zip line.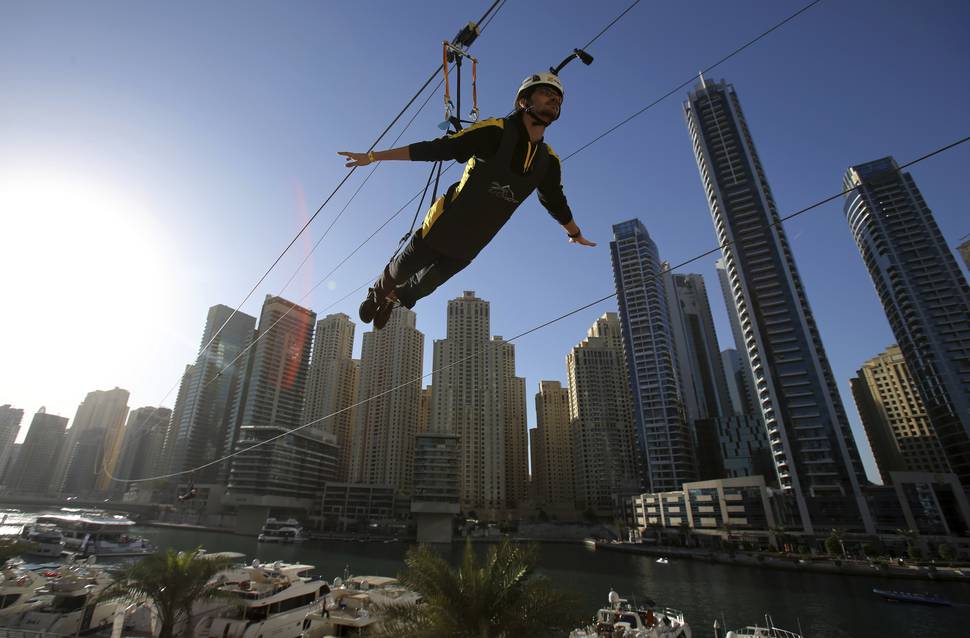 The 170 metre-high XLine opens this week in Dubai's Marina neighborhood. For an entire kilometre, those brave enough can whiz past some of Marina's tallest skyscrapers at a speed of 80 kilometres an hour.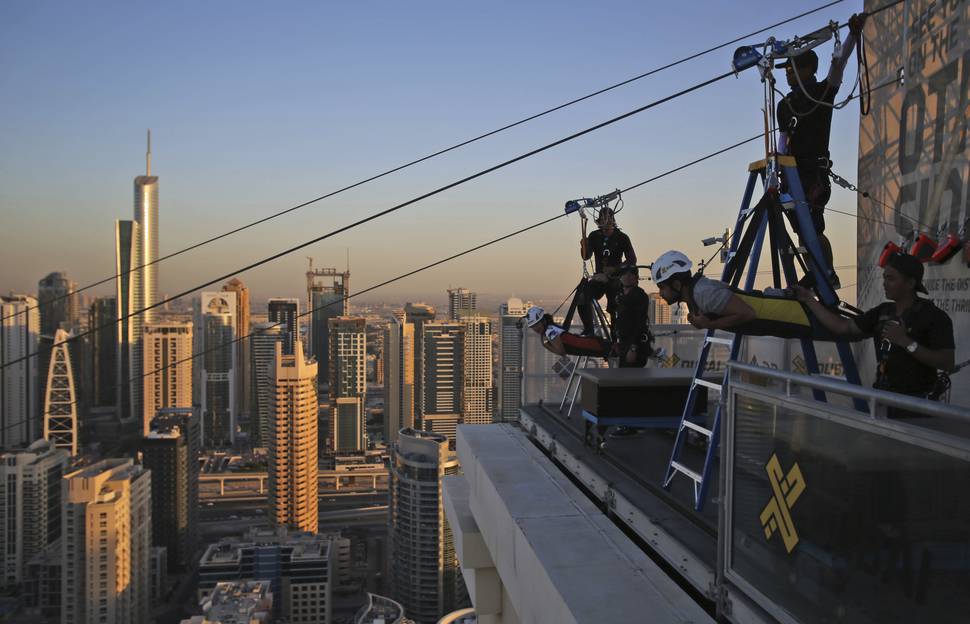 A similar zip line opened two years ago near the world's tallest skyscraper in Dubai. The new zip line, however, is double the length and offers couples the chance to experience the thrill together with two zip lines running adjacent to one another.
The zip line starts at the top of one of the Marina's towers and lands near the Marina Mall.
Tickets cost around $255 a person (650 dirhams).