We're in the mood to celebrate, so Eli Orzessek finds the globe's best parties. Book a flight and get yourself on the guest list.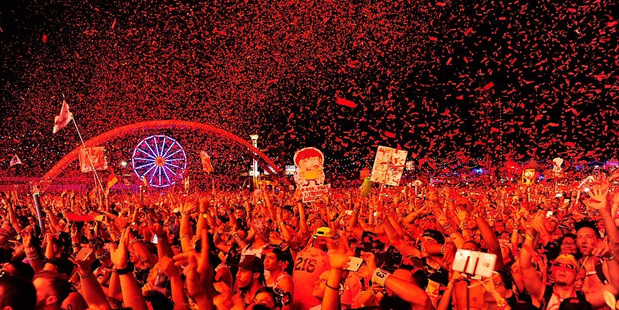 Mardi Gras
For some of the craziest partying you'll ever see, head to the French Quarter in New Orleans. Mardi Gras has become synonymous with the city for a reason - there's no surprise that it's the most popular time to visit, so be sure to book early and get a hotel on the parade route. You'll want to get a good spot to catch all the beads and trinkets flung from parade floats.
Where: New Orleans, Louisiana
When: Book ahead for 2018 - Mardi Gras will start on February 13.
Online: mardigrasneworleans.com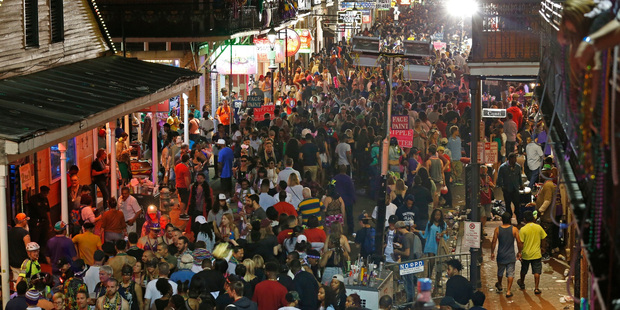 King's Day, Amsterdam
Formally known as Queen's Day, this all-day citywide party takes place in Amsterdam every April to honour King Willem-Alexander. It's the largest street party in the world, with 700,000 visitors flocking to the city to join the fun.
The partying starts the night before and King's Day opens with an epic street market, where residents sell just about anything for extremely cheap prices. If you go,
don't forget to wear orange.
Where: Throughout Amsterdam
When: April 27
Online: iamsterdam.com

Burning Man
Taking place in the Black Rock desert in Nevada every year, Burning Man is one of the most famous and iconic parties in the world. During the week-long event, a temporary city is erected by the 70,000-odd attendees and artistic self-expression is encouraged - this can be seen in the wildly unique costumes on display. Every year has its own theme - this year it's "Radical Ritual" - that shapes the look of the city. At the end of the festival, a large wooden effigy called "The Man" is burned - hence the name of the festival.
Where: Black Rock, Nevada
When: August 27-September 4
Online: burningman.org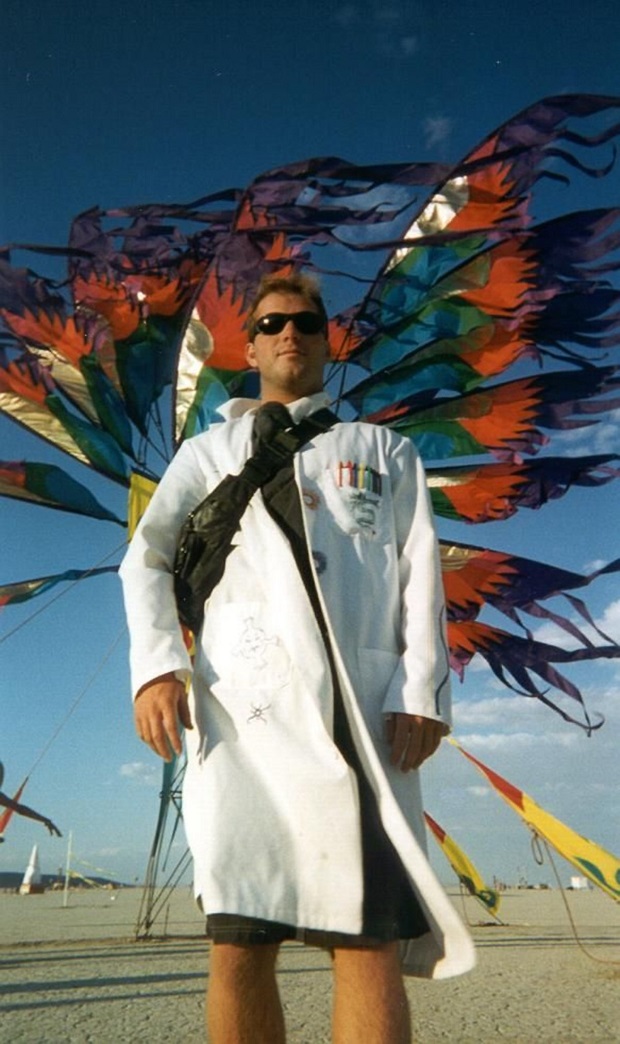 Electric Daisy Carnival
One of the world's biggest electronic dance music festivals, Electric Daisy's flagship event is held in Las Vegas but has spread across the United States and the world. As well as showcasing the world's best DJs - this year's lineup includes DJ Snake, Skrillex and Major Lazer - EDC is actually a real carnival with a party atmosphere, with full-size rides, decked out in lights.
Where: Las Vegas, Nevada
When: June 16-18
Online: lasvegas.electricdaisycarnival.com
Rio Carnival
With 2 million people lining the streets each day, Rio's Carnival is considered the biggest in the world. It is famous for dancers in colourful costumes that don't leave much to the imagination, so it's no surprise that tourists flock to the Oscar Niemeyer-designed "Sambadrome" each year to watch the numerous samba schools complete. The biggest street party takes place right outside, but parades and parties spring up all over the city and anyone can join in.
Where: Rio de Janeiro, Brazil
When: This year's carnival ended last week. If you want to time a visit for 2018, make sure you're there from February 9 to 14.
Online: sambadrome.com/rio-carnival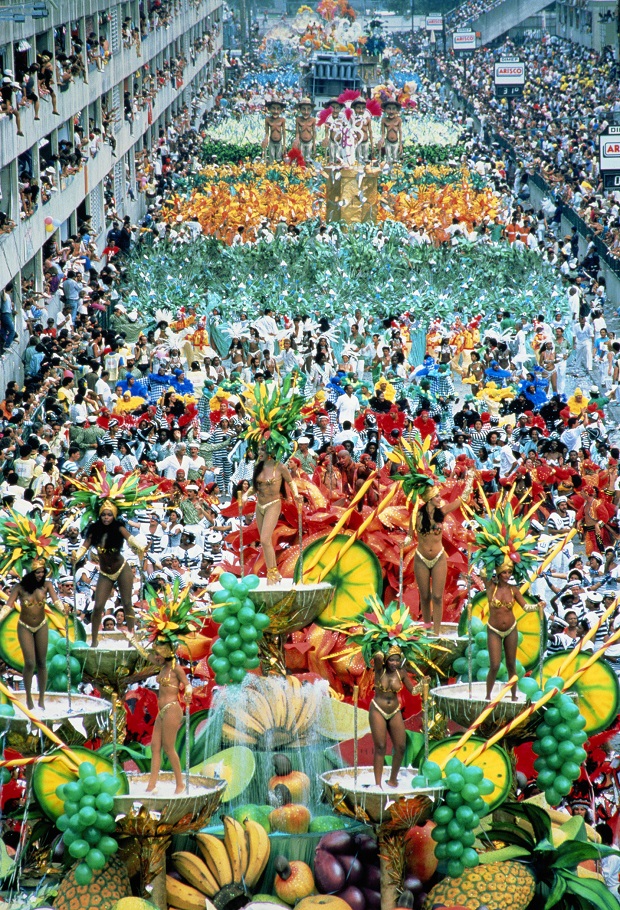 Full Moon Party
This monthly celebration draws a crowd of about 5000 to Haad Rin, on the Thai island of Ko Pha Ngan, on every full moon. It's an all-night rager with huge sound systems installed along the beach and cocktail buckets are the drink of choice - so prepare your liver. While the parties have been associated with out of control tourists and drug use, reports suggest authorities are attempting to clean things up.
Where: Ko Pha Ngan, Thailand
When: Every full moon - next up this year is March 12. See the website for full 2017-2018 schedules.
Online: fullmoonparty-thailand.com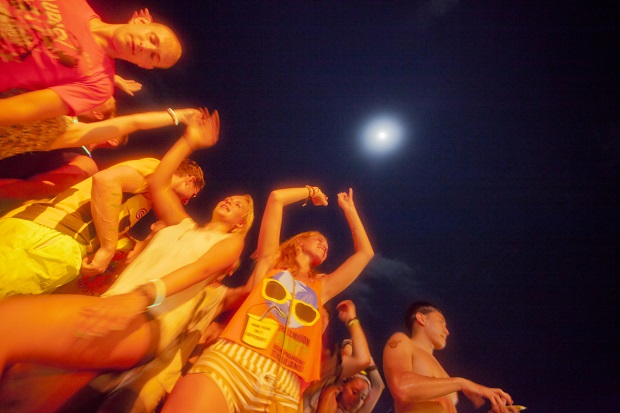 New Year's Eve, Sydney
Sydney is famous for its New Year's Eve celebrations - and when a city already puts on a weekly fireworks show, the end-of-the-year blast is bound to be spectacular. The first day of this year saw 120 tonnes of fireworks launched around the Sydney Harbour, with tributes to Prince, David Bowie and Gene Wilder. If you can't get enough of the New Year, you can even jump on a plane from Sydney at 2am and do it all again in Los Angeles.
Where: Sydney Harbour, Australia
When: Err, December 31, of course
Online: sydneynewyearseve.com
Oktoberfest
If you're a beer connoisseur, Oktoberfest in Munich should be at the top of your bucket list - but don't forget the lederhosen. Celebrations stretch for an epic 16 days, during which numerous barrels of German beer will be drained by the crowds who fill the tents. Oktoberfest has been a part of Bavarian history since the Middle Ages, so you'll be drinking history. Be sure to try a few traditional snacks while you're at it, like pretzels, potato dumplings or sauerkraut.
Where: Munich, Germany
When: The 184th Munich Oktoberfest will be held from September 16 to October 3.
Online: oktoberfest.de/en
Holi
One of the major Hindu festivals of India, Holi is celebrated all over the country in late February or early March. It signifies the victory of good over evil and the arrival of spring. For the most iconic part of the celebration, young revellers take delight in throwing perfumed coloured powder or spraying coloured water at each other. It's a joyous time that brings young and old together.
Where: Throughout India. Holi parties are starting to catch on throughout the world, too - last year the Holi Festival of Colours World Tour visited 40 cities in 16 countries worldwide.
When: March 13
Online: holifestival.org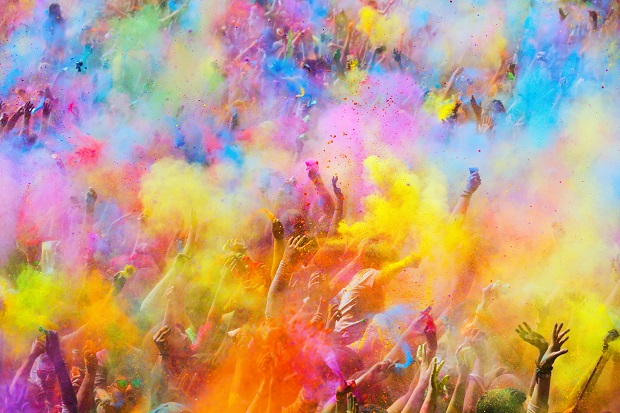 Coachella
You may have seen snaps from this festival on the Instagrams of various celebrities and It-Girls - and they love it. There's a huge range of bands and genres and it's also a showcase for visual arts. Lady Gaga has just been announced as a headline act for this year's festival, alongside Radiohead, Kendrick Lamar, Lorde, Bon Iver and New Order. Get that flower wreath out of Snapchat and into reality.
Where: Indio, California
When: April 14-16 and 21-23
Online: coachella.com