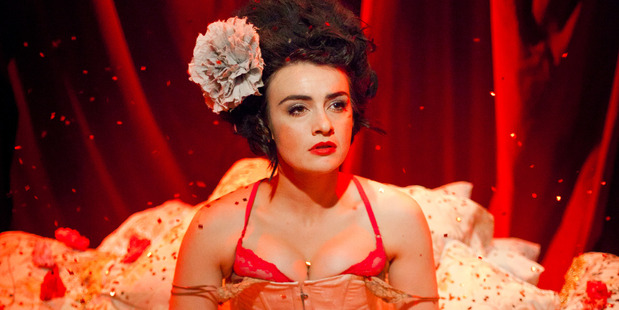 Hit
New Orleans is a hot seething magical land of fried chicken, beignets (puff pastry and sugar) and Oyster Happy Hour. Last year we took our show, Songs for the Fallen, to the New York Music Theatre Festival, where we won Best Musical and Best Actress. It was such a hard slog to get there, I treated myself to a week in New Orleans after. Mind = blown. There's no place like it in the world. French, Spanish, Creole, African, American. The architecture is as heart stopping as the music. The key lime pie; the famous Carousel Bar that turns and turns while you drink a French 71 cocktail of champagne, gin and lemon; the very practical Nola Go Cup — order a drink any where, any time, and walk it into any other bar, store, library, or as I did — hold my Bloody Mary between two fingers while navigating my bicycle over the perils of Nola's post-Katrina shattered roads. The Pharmacy Museum was the highlight, a fascinating history talk of amputations, voodoo medicine and gold-coated mercury pills.
Miss
My boyfriend and I were staying with a pal in Manhattan.
We came home late one night after a show, and our key would not open the door. We double checked the apartment number, tried the other floors — still, no dice. We called my friend — phone off. Eventually we guessed that out of habit, our host had pushed in the deadlock on the inside. It was 3am, I had taken my shoes off and was smacking at the door to wake someone up. We were delirious. We googled hotels. No late check-ins to be found. We returned to the apartment, curled up on the tiles in front of the door for some miserable, terrified sleep, until a neighbour saw two sad bodies on the ground and squealed. Defeated, we meandered to a nearby park, and lay holding each other on a bench, among the squirrels and various other apartment-less types using the park as a toilet/inn.
Sheridan Harbridge performs in Songs for the Fallen as part of the Auckland Live International Cabaret Season from September 28-October 2. Tickets from Aucklandlive.co.nz