The Romanian capital's Communist-era palace is home to the second-largest administrative building in the world, but more modern attractions are also pulling visitors to this buzzing city in Eastern Europe.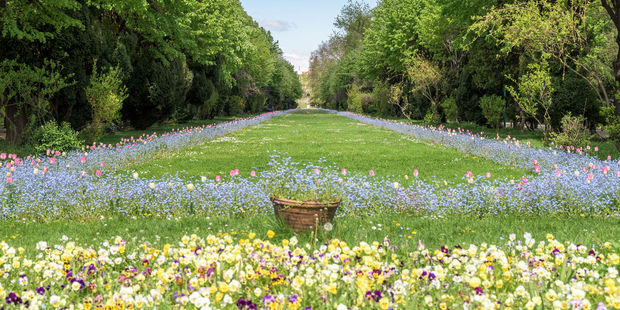 Bucharest was once known as "Little Paris of the East", but English, not French, is the preferred foreign language in Romania's capital city, and 96 percent of its inhabitants are native Romanians.
Bucharest buzzes with an energetic, round-the-clock vibe. The city also features an eclectic mix of architecture — from Oriental Byzantine to French neoclassical to communist-era apartment buildings — reflecting a variety of cultural influences across decades and even centuries.
What's new?
Some new attractions await visitors, while facelifts make a few familiar places worth a return visit. The Palace of Spring, the official family residence of the communist dictator Nicolae Ceausescu, opened its gilded doors to the public in March. It was the Ceausescu family home until 1989, when he was ousted from power and executed.
The late US president, Richard Nixon, once dined there. The glitzy decor includes a bathroom decked out in gold, mosaics in the swimming pool and a movie theatre where the walls are upholstered with plump gold cushions. A pair of peacocks roams the garden. Ceausescu's pants, his wife Elena's shoes and an old black-and-white TV are all on display.
The "Wings" monument, dedicated to the hundreds of thousands of victims of communism, was unveiled in May, in front of Bucharest's House of the Free Press, a Soviet-inspired building where a statue of Lenin once stood. It is 30 metres high, an intricate web of concrete wings. Though it's clunky rather than graceful, it is a massive concrete reminder of the political detainees who were held in communist prisons or deported and persecuted.
Romanians love the arts, particularly theatre. The National Theatre underwent a 75-million euro (NZD$114,521,980m) four-year revamp; its original facade, covered with arches, now has a distinctly Le Corbusier look to it, with large, smooth curved forms.
The National Opera has also undergone considerable refurbishment, although headlines about the opera have been dominated not by the new wallpaper and foyer but by a row between Romanian management and Danish choreographer Johan Kobborg and his partner English National Ballet principal dancer Alina Cojocaru.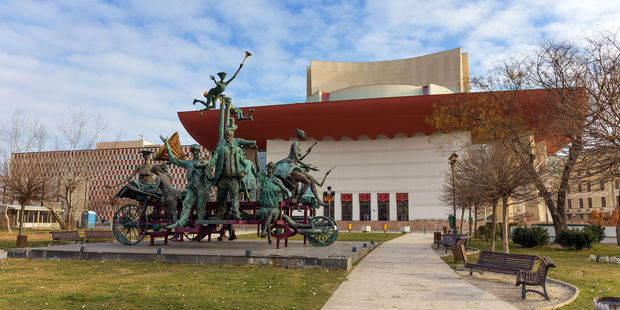 Classic attractions
Ceausescu's giant palace in the south of the capital, the world's second-largest administrative building after the Pentagon, is a must-see. It houses the Parliament and important conferences are held there. In December 2015, shepherds angry with government policy almost managed to storm the building. It's a 3-kilometre walk around the building and a large Orthodox cathedral, the Salvation of the People, is being built on its grounds, a cause for some controversy.
Other essentials include Revolution Square, the National Art Museum (housed in an old royal palace), the 19th-century Athenaeum concert hall, and the old Communist Party headquarters. Ceausescu and his wife Elena fled from the roof of that building in a helicopter in December 1989 to get away from the booing crowd. It was their last public appearance.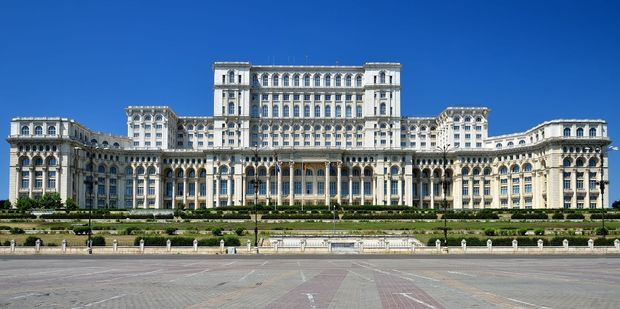 Tips
Take a Bucharest City Tour Sightseeing bus. With 14 stops on the route, you can hop on and off as often as you want within 24 hours.
For the more energetic, there are bicycle rentals and bike lanes on some boulevards. There are hardly any hills (Bucharest is a mere 70 metres above sea level) but drivers can be aggressive.
Otherwise, ubiquitous yellow Dacia taxis are cheap and zippy. A subway ride is a surefire way to avoid heavy traffic. In June, the national airport company took the welcome decision to cap taxi fares. Authorised taxis will charge a maximum of 1.4 lei (NZ$0.48) a kilometre from the Henri Coanda Airport in an effort to stop legendary rip-offs. A ride into Bucharest should cost about 35 lei (NZ$12).
Shopping is a favorite pastime, and many shops are open until 10pm, with some 24/7 convenience stores too. Exchange bureaus are generally reliable and don't charge commission. Smoking was banned in indoor venues in March.
Hanging out
Centrul Vechi or Old City is very popular, a maze of bars, clubs, restaurants, shops and the 16th century Old Princely Court Church, clustered on a few streets close to the imposing National Bank of Romania. For those in search of peace and quiet, Bucharest's fabled parks have a lot to offer. There is the elegant 19th century Cismigiu Gardens, where you can watch locals play chess and backgammon or take a stroll.
Farther north, there is the fashionable and sprawling Herestrau park next to the ethnographic Village Museum, featuring different styles of rural houses.
You won't be able to visit the royal Elizabeth Palace next door, but the small Botanical Gardens in Cotroceni district are worth a visit, or if you want to get to know the "real" Bucharest, head south to the splendid IOR park, by getting off at Titan subway station or taking the 330 or 335 bus.
- AP