Our weekly round-up of travel industry news and holiday deals from around the world.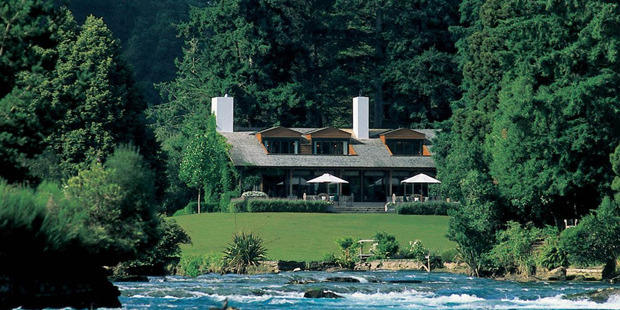 KIWIS BUYING TRAVEL INSURANCE LATE
New data released by Warehouse Money Travel Insurance (WMTI) shows New Zealanders are buying travel insurance at the last minute, meaning they're missing out on the opportunity to shop around and possibly not getting all of their trip covered. In the past six months, 44 per cent of travellers using WMTI bought it within seven days of travelling - 15 per cent made the purchase the day before or even on the day they departed.
"Most comprehensive travel insurance policies provide cover not just for things that might go wrong during time out of the country, but also for the myriad very real things that can occur before leaving," says Hadyn Halls, executive general manager for Warehouse Money.
STAY WITH THE DONALD
Here's the ideal vacation for fans of US politics and dodgy quiffs. Presidential contender Donald Trump is offering a special package for accommodation at his soon-to-be-opened hotel on Pennsylvania Avenue, in Washington DC.
For US$500,000 (NZ$689,322) you can stay in a 6300sq ft duplex at Trump's new hotel during the presidential inauguration. No word yet on whether the great man will be hosting guests at the hotel, or be actually busy getting inaugurated.
HUKA AND WAIHEKE MAKE TOP LIST
Huka Lodge has been rated the best hotel in Australasia by Travel + Leisure's World's Best Awards 2016. The hotel placed third on a global list of 100 properties.
Waiheke Island was named the fourth-best island in the world, beating the picturesque Santorini in Greece, as well as the Hawaiian island of Maui.
HERITAGE FILM FESTIVAL DEALS
Heritage and CityLife Hotels in Auckland, long-term sponsors of the annual The New Zealand International Film Festival, which runs July 14-31, are marking their involvement in the festival with an express dinner menu.
The pre-show express menu runs from 5pm-7pm, with CityLife's Zest restaurant offering bread and dips, a choice of main course and a glass of wine for $32.50pp, and the Heritage's Hectors a quick three-course meal in the restaurant for $39.
WINNERS
Thanks to all those who entered our kids' skiing tips giveaway. The winners of Macpac skiing gear for kids are: Charlotte Horan, Daisy Williams, Paul Dobbin, Richard Clancy, M. Allison and Stacey Smith.
We're going to run a selection of the most interesting suggestions in next week's Travel.
We like
Shandelle Battersby was blown away by Terminal 3 at Singapore's Changi Airport. "Free movies, in a proper theatre, 24 hours a day. Plus a cheap hawker street of great food, and a butterfly garden."
We don't like
Readers Owen and Lynette Blackbourn were left high and dry by "AirAsia not supplying any complimentary drinks, including water, on its seat-only flights."
Tell us what you like and don't like in the world of travel.
- travel@nzherald.co.nz