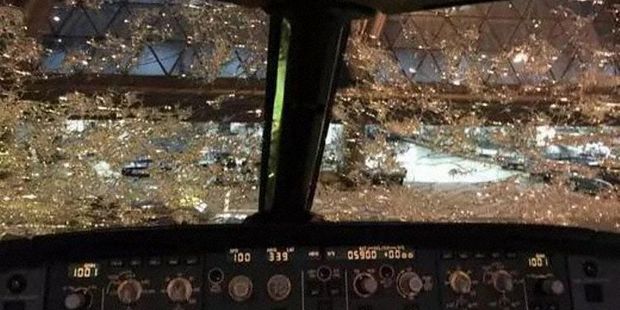 Shocking photos show the windshields of a China Southern Airlines jet turned "basically opaque" when it landed during a hail storm.
The China Southern Airlines Airbus A320-200 had flown from Guangzhou to Chengdu in China when a hail storm hit as the aircraft made its descent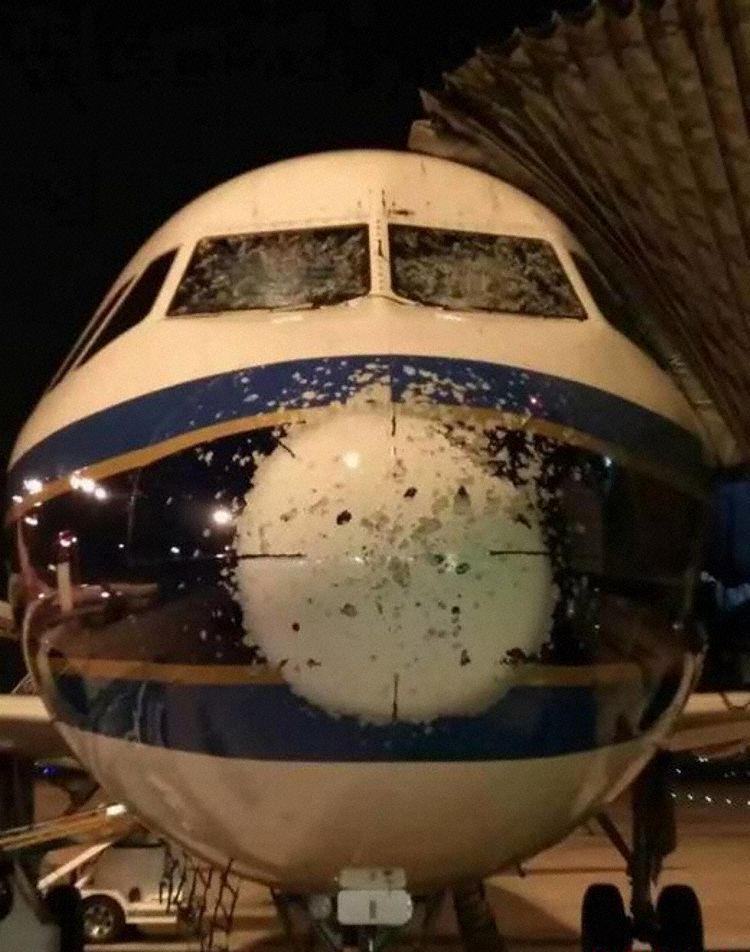 The Aviation Herald reported hail had caused both windshields to become "basically opaque".
China Southern Airlines Airbus A320 lands safely in Chengdu after being hit by hail storm during flight pic.twitter.com/88SOkVG0eP

— CCTVNEWS (@cctvnews) July 10, 2016
Despite severe damage to the nose of the aircraft, the crew managed a safe landing at Chengdu Airport, with no injuries reported.
- nzherald.co.nz