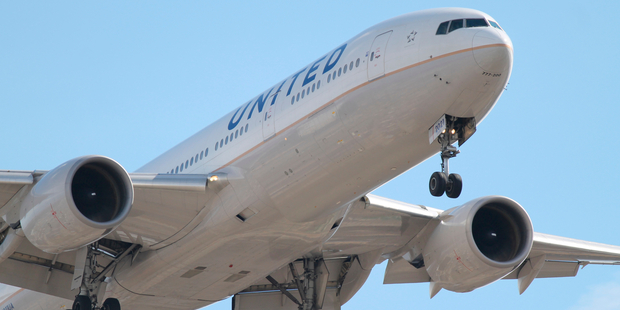 A United Airlines flight bound for Los Angeles has been diverted back to Sydney for an emergency landing.
The Boeing 777 landed safely at Sydney Airport after it was forced to turn about 10.30am today.
United UA840 Syd-LA now landed back safely back in Sydney after declaring emergency following a reported bird strike pic.twitter.com/9Yxcoxx0Pk

— Shannon Carr (@ShannonCarr_10) July 4, 2016
The plane was understood to have struck a bird midair, according to reports.
Emergency crews were sent to meet the aircraft as it landed.
About 300 people were believed to be on the aircraft.
The Daily Telegraph reports the aircraft dumped its fuel before coming in for landing.
news.com.au has contacted United Airlines for comment.