Grace Ramirez finds Lima a foodie's paradise.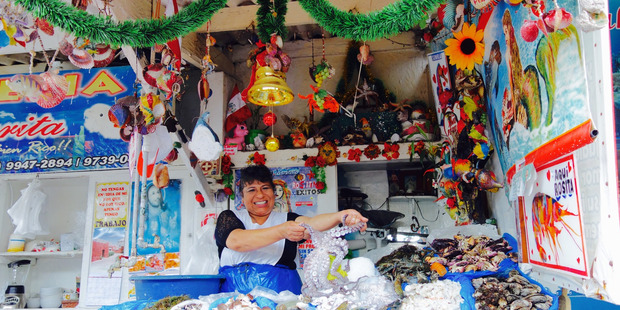 Peru is one of those places you go to once and fall head over heels in love. It will surprise you, enchant you and have you craving for more. It is in western South America and its neighbours are Colombia, Chile, Brazil and Bolivia. The west side of the country has a wonderful geographical ally - the Pacific Ocean. That's why Peruvian seafood dishes are among the world's best.
My stepfather is from Lima, Peru's capital, and I've been to that wonderful country many times. Every time I go, I make fascinating discoveries. It seems the food just keeps getting better. For those of you who might not know, Peru is considered a gastronomical revelation and people around the globe go there for inspiration.
Your trip to Peru should start by eating your way around Lima. Yes, you can then head to Cuzco and visit the famous Machu Picchu and drive through the truly spectacular Inca Valley. But first, please go to Lima. It's a fun city full of history and culture, where you can also go dancing, paragliding, surfing and visit some impressive museums. But before you do all that, just go and eat, eat, eat.
My Lima suggestions are varied. Even though I love Central Restaurante (centralrestaurante.com.pe), regarded as the number 4 restaurant in the world and run by the most adorable couple, I also enjoy eating with the locals in the many and varied hole-in-the wall places.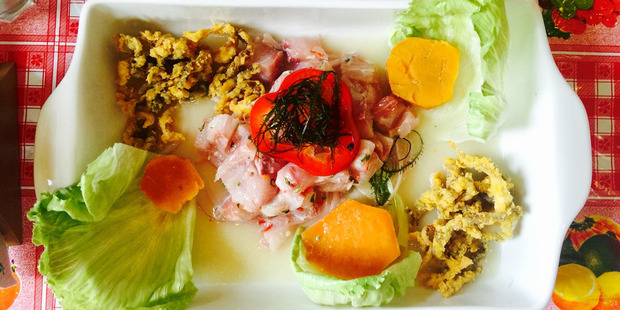 Here are my top choices:
La Barra
La Barra restaurant is run by the famous Chef Gaston Acurio, who is also the subject of a documentary. It is located inside Casa Moreyra, a gorgeously renovated colonial mansion that is home to three other restaurants. La Barra is considered the most casual where you can get your Gaston Acurio fix in a more laid-back setting and eat some world-class food.
• astridygaston.com
La Picanteria
This is a must-visit for lunch, but you have to arrive early and be ready to queue. It serves traditional Peruvian dishes, including two of my favourites: ceviche and jalea de mariscos by the kilo in a very family-friendly, communal table environment. Not only do I love the food here but I also like chef Hector Solis' approach of hiring mostly women in his kitchens.
• picanteriasdelperu.com
Anticuchos de la Tia
If you go to Lima you must try the anticuchos, grilled beef heart skewers marinated by blending different chillies, red wine and garlic. They are delicious and the best person to make them is a grandmother who has been in the business for more than 40 years. She is considered a local hero and known by everyone as Auntie Grimanesa
• grimanesavargasanticuchos.com
El Pisquerito Bar
Pisco (wine brandy) is the new tequila and if you have not tried a pisco sour yet I suggest you make one immediately. If you are in Lima then head to El Pisquerito for a real treat of the best peruvian piscos and pisco cocktails. Hans Hilburg, the owner and mixologist, has been mixing for more than 30 years and is considered an expert and legend in the field.
• elpisquerito.com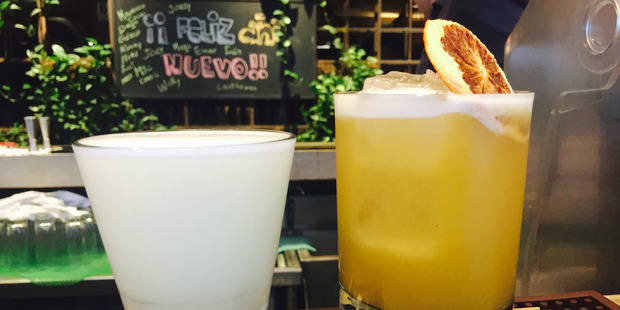 Sangucheria El Chinito
This cafe has been selling these delicious sanguches for 55 years. It's still a family-owned restaurant and one that brings together the best chefs in Lima. A sanguche is not the same as a sandwich. It is far more sophisticated and delicious and it's one of the few times I allow myself to eat white bread without any guilt. Please go for breakfast and treat yourself to a pan con chicharron - pork, kumara on the bottom and topped with a pickled onion and cilantro dressing. I'm warning you, you might be there every day of your stay.
• elchinito.com.pe
Market
For a super local experience go to the Surquillo market, but go to the smaller Number 2 market as it's more popular with the locals. The Number 1 market is so popular it offers foodie tours. Each is beside the other, they are full of colour, delicious treats and wonderful food stalls. Locals like to eat a type of fish soup in the morning, which sounds a bit weird but it is extremely tasty and is the perfect way to start the day after a hangover. My favourite spot was the Cevicheria Zavala.
• facebook.com/pages/Cevicheria-Zavala-En-Sullorqui/155394051306097