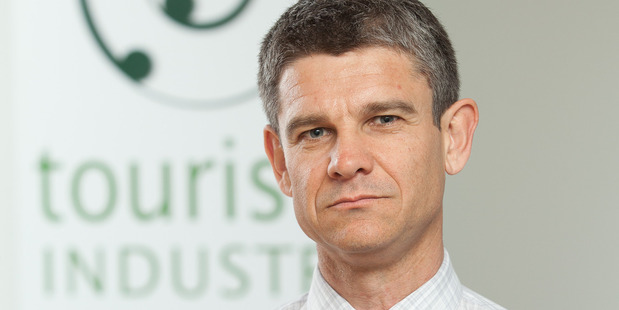 The annual Trenz tourism showcase, held last week over four days at Rotorua's Energy Events Centre, has been hailed as a huge success, with each of the 350 international tourism buyers thought to guarantee an average of 4000 visitors to New Zealand, good news for the industry's target of $41 billion in total annual tourism spend by 2025. In fact, it's estimated that in the year to March, spending will will reach $32.5 billion, while the number of international arrivals has risen by more than 15 per cent to 3.2 million in the past year.
Government commitment increased
Apart from $12 million earmarked for smaller communities to fund tourism infrastructre, the other winners in Tourism Minister John Key's $20 million funding announcement at the conference on Friday included $2.5 million towards new facilities at Te Puia, the Maori Arts and Crafts Institute at Rotorua; $1.2 million towards a lodge at the halfway point of the Timber Trail Cycleway in the central North Island; and $500,000 for a new bungy launch system at AJ Hackett's Nevis site in Otago.
New identity unveiled
The organisers of the event launched a new name, brand and website on the final morning - as well as some snazzy new blue jackets. Tourism Industry Aotearoa is the new identity of our primary tourism industry, formerly known as the Tourism Industry Association New Zealand. Chris Roberts, CEO of the organisation, which has more than 1500 members representing 85 per cent of our tourism business turnover, said the new name reflected the change and growth in New Zealand's tourism industry over the past few years. "It clearly signals that we are not simply a membership association but are strongly focused on being the advocate for the whole tourism industry. By incorporating Aotearoa into our name we are also deliberately referencing the culture which is the unique attribute of our country's tourism offering."
Ride with purpose
And in other news, World Expeditions is teaming up with Variety - The Children's Charity for the Thailand Cycle Challenge in late August. The 13-day, $5690pp journey takes visitors through the "land of smiles" while fundraising for Variety's "Bikes for Kids" scheme which each year provides around 450 bicycles for disadvantaged kids. For details, go to worldexpeditions.co.nz.