At Waitangi, Stacey Morrison is able to see New Zealand's history through fresh eyes.
Seeing your own country through the eyes of a tourist can reignite a love affair with the beautiful land in which we're blessed to live. Like seeing a lover through the eyes of a new acquaintance, it reminds you of what you are in danger of taking for granted.
The unique thing about the Bay of Islands is that you can feel like a tourist, and explore a deep core of our homeland, all in one go.
We've been to Waitangi before, but the new Museum of Waitangi was the catalyst for this family trip. It really does upgrade the experience.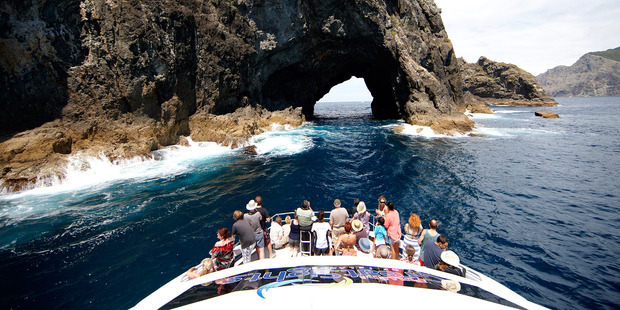 We already knew the appeal of the Bay of Islands - feeling a million miles away from Auckland, not just three hours up the road.
Our kids Maiana, Kurawaka and Hawaiki, aged 3 to 9,, were mostly interested in the prospect of seeing dolphins, and having a swim, but could we sell the trip with the lure of going to a new museum? Possibly not. So we eased them into it, and went on the Fullers GreatSights Dolphin Cruise to the Hole in the Rock first.
This is where we gained our tourist-vision, seeing foreigners battling sea-sickness, while they marvelled at the ocean and the incredible scenery. A 45-minute stop at Urupukapuka Bay set us apart from the locals, when we were the family jumping off the wharf and cutting our feet on oyster shells.
The dolphins turned up as promised, and the genuine affection of the crew added a touch of Kiwi charm. They knew the names of the friendly mammals, and had even named a baby "French Toast" because it was first spotted on the day of the All Blacks' World Cup victory over France.
Our city kids were in the mode of spotting marine life by the time we had dinner at 35 Degrees South Aquarium restaurant, so its fish tank was perfect for our tiring crew.
The kids were overly excited about the car-ferry trip to Russell. The welcoming staff had us up in the driver's cab, chatting and being offered cups of tea, all within a 10-minute ride.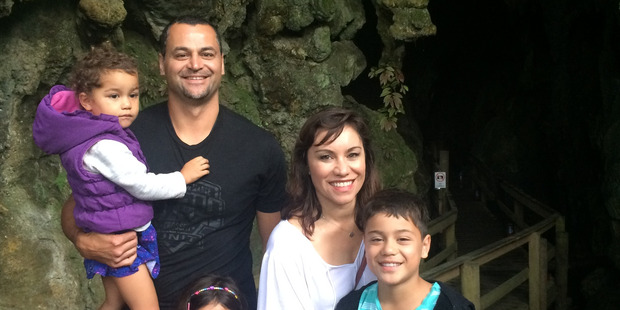 At the Russell Top 10 Holiday Park, the kids had another chance to mingle with tourists. I loved to hear the playground ringing with different languages - none of them English - yet all the kids played together barely noticing a communication barrier.
After a delicious breakfast on the beach boulevard in Russell (there are few brunch spots more Instagram-worthy) we cruised back to Paihia on the car ferry.
Luckily we arrived at the Museum of Waitangi earlier than we were supposed to because we spent twice as long there than we were meant to. I wouldn't say our kids are any more bookish than average, but they were easily engaged for more than an hour.
That was partly because of the interactive nature of the exhibits, but also because the atmosphere prickled with something exciting, different and challenging. We are a family of the Treaty: my husband's family is related to Captain William Hobson on his mother's side. But the people we saw there that day were a wide range of New Zealanders and overseas visitors, with varying levels of intrigue and resistance to what the exhibition might involve.
Dame Claudia Orange, who was involved in the development of the new museum, happened to be there, and told me she hopes it will be a living, growing exhibition, where people can contribute their knowledge and enter into discussion. I complimented her on how delicately words had been chosen, how balanced the approach was, from Maori and Pakeha perspectives, through our colourful history, to the debates that continue today.
Dame Claudia said that was always a key aim, and she was cheered to see our kids were engaging. "Now we just need every child in New Zealand to come."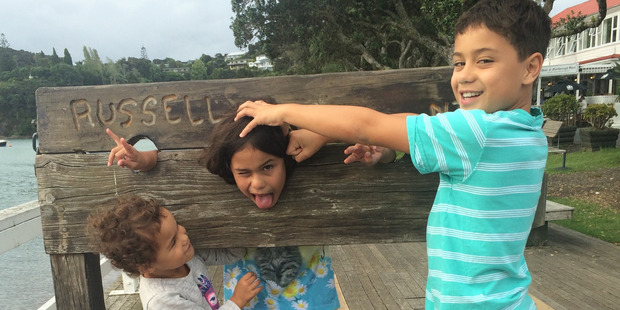 The walls leap out with thought-provoking quotes, and the crossed arms, furrowed brows and studied expressions of visitors told me they were leaving with more to contemplate than they entered the building with.
A guided tour around the Treaty Grounds with a local guide finished just in time for the cultural performance at the whare runanga. An English gent was chosen to be our "chief" and we were given a speedy, tourist-friendly, yet culturally sound welcome. My husband Scotty used to be a concert performer as a student in Rotorua, and we both admired the kapa haka group's slick set and the eloquent speech in reply by our new English chief.
A swim at Russell was calling the kids, and after more wharf-jumping we were ready for dinner at the Duke of Marlborough, which deserves its good name for delicious food and quaint, homely atmosphere.
After another night at the Top 10, we wanted one more stop before Auckland beckoned, and finished the weekend on a high note at the Kawiti Glow-Worm Caves. Just 20 minutes down the road, it's a family operation that attracts lots of tourists, but has the heart you would expect when the whanau have spent their lives looking after and sharing the caves.
A short bush walk brings you back to the carpark, but ours was slightly longer as our 3-year-old stopped to greet and touch every tree, and every rock along the way.
That's what this weekend was: a reminder from kids, and from tourists, to really see, and really appreciate what we have here in beautiful Aotearoa.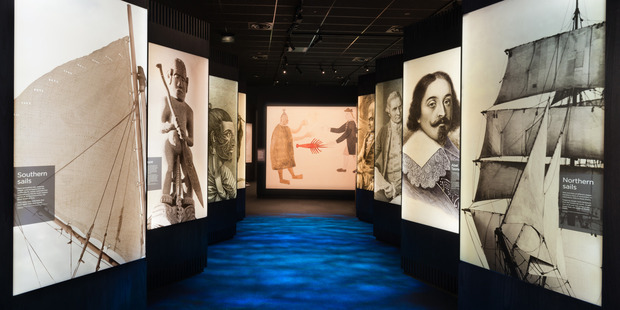 Checklist
GETTING THERE
Waitangi is just over three hours' north of Auckland.
DETAILS
Waitangi Treaty Grounds (including Museum of Waitangi). waitangi.org.nz
Fullers GreatSights Dolphin Cruise to Hole in the Rock. dolphincruises.co.nz
Russell Top 10 Holiday Park. russelltop10.co.nz
Kawiti Caves. kawiticaves.co.nz
FOOD AND DRINK
In Russell, you can't go past the Duke of Marlborough. theduke.co.nz In Paihia, head for 35 degrees South Aquarium Restaurant
35south.co.nz
ONLINE