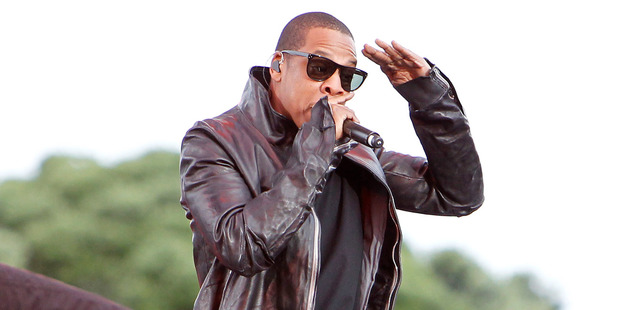 Los Angeles doesn't have a mortgage on celeb spotting. As well as New York being home (maybe one of their homes) to many celebs, the city's top restaurants are regular haunts of many of the famous and infamous.
The Standard Grill, a popular dining spot, is a celebrity magnet.
Who goes? Karlie Kloss, Zachary Quinto, Florence Welch and Madonna.
Do you need to book ahead to eat here? Yes. Two weeks for a peak-time weeknight table.
Michelin-starred Marea attracts A-listers. Beyonce and Jay-Z are big fans.
Who else? Sarah Jessica Parker and Lady Gaga for starters.
Expect to book ahead three weeks for a peak-time table.
On a more political note, Michelle Obama is a fan of chef Marcus Samuelsson, who runs the star-studded Red Rooster in Harlem.
You may also see: Alicia Keys or Katie Holmes. Expect to wait a month for a booking of a peak-time slot.
If the Red Rooster is good enough for Michelle, The NoMad Hotel's restaurant was worthy of a visit by President Obama. NoMad is short for north of Madison Square Park.
Celebs spotted: Kanye West, Katie Holmes and Jennifer Aniston. Sometimes you need to book ahead 28 days.
Movie stars and fashionistas love the West Village spot The Beatrice Inn.
If you're lucky, you might spot: Anna Wintour, Diane von Furstenburg or Jake Gyllenhaal.
Waiting list: Not too bad ... a week in advance.
The Waverly Inn also attracts NY celebs.
Think: Brad Pitt, Kate Moss, Steve Martin, Anne Hathaway or George Lucas. Book ahead? No, this is more the kind of place where you try your luck on the night.
With its business links to Robert De Niro, Tribeca's Nobu chain has been host to celebrities, such as Tom Cruise, Madonna, Cameron Diaz and Mariah Carey. It pays to book ahead at this modern Japanese eatery.
Pastis, a lively, noisy traditional French bistro in Manhattan's Meatpacking District can boast Julianne Moore, Mischa Barton and Sienna Miller amongst its celebrity diners. Pays to book ahead for weekends.
Tao New York is the largest and most popular Asian restaurant in New York.
Celebrity diners: Nicole Kidman, Tom Cruise, Robert De Niro, Beyonce, Jay-Z, Britney Spears, Madonna, Paris Hilton, and members of the New York Yankees, Giants, and Rangers. Book ahead, it does get busy.
Gastro-pub The Spotted Pig also has celebrity links with Mario Batali, who is a part owner of the restaurant, plus U2's Bono is friends with owner Ken Friedman.
You might also see: Jake Gyllenhaal and Gwyneth Paltrow who have both have been spotted here.