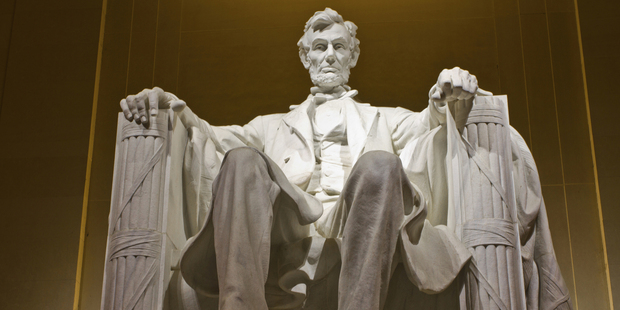 1. Presidential sites
A walk through downtown Washington offers a chance to connect with presidential history. A short walk from the White House, Ford's Theatre, where President Abraham Lincoln was assassinated, offers daily tours with free same-day tickets distributed each morning at 8.30am. Walk five minutes further from the theatre, and visitors will find the National Portrait Gallery.
2. The Smithsonian institution
No visit to the US capital is complete without a visit to the nation's museums. First-time visitors learn fast that a trip to the Smithsonian is not a visit to one place.
There are actually 19 different museums that are part of the Smithsonian, along with the National Zoo. Most line the National Mall.
Some must-see exhibits: The Apollo 11 capsule that carried the first men to land on the Moon, President Abraham Lincoln's top hat and Dorothy's ruby slippers from The Wizard of Oz.
The nearly two-mile grassy expanse between the Capitol and Potomac River features memorials honouring five presidents, including George Washington, Thomas Jefferson and Abraham Lincoln, as well as Martin Luther King jnr and battle monuments in tribute to America's veterans.
One of the best times to visit is in the evening, as the monuments are lit and crowds have dwindled.
4. Behind the scenes
Washington is a city where everyone wants special access and a look behind the scenes of power.
White House tours are normally available through congressional offices, though they have been halted temporarily due to government budget cuts. International visitors can request tickets through their country's embassy.
If you don't have time for reservations, the US Capitol Visitor Center offers free exhibits and tours of the Capitol. Tickets are available online.
A limited number of same-day passes are also distributed at the information desks each day. The centre also offers speciality tours on the Capitol's history and artwork.
The Library of Congress offers free access and impressive architecture near the Capitol.
Volunteers offer free, guided tours of the nation's oldest cultural institution.
5. The Waterfront and The Kennedy Center
Washington is embracing its once-neglected waterfronts. New gardens and walking paths are bringing fresh life to these spaces.
In Georgetown, a new park along the Potomac River has become a popular place to relax. Take a stroll along the water.
Bring a picnic or stop for a late lunch at a riverside cafe. Then head toward the Kennedy Center along the river. This living memorial to President John F. Kennedy offers free tours, with no reservations required.
Arrive in time for the 4.30pm tour of the theatres and concert halls. Then stay for a free Millennium Stage performance every day at 6pm.
Finally, the evening views from the Kennedy Center's rooftop are a treat.
Further information: See DiscoverAmerica.com for more on visiting Washington DC.
- AP