Detlef Berg discovers an historic gem of a city with a Unesco-listed monument at its heart.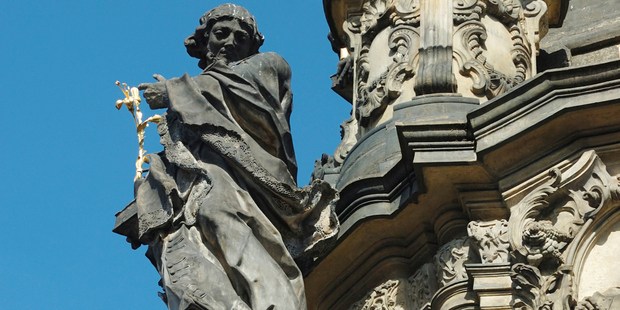 Prague is definitely the most popular destination on the Czech Republic's tourist trail, but the city of Olomouc offers something Prague hasn't got: supreme Central European grace, but without having to confront crowds.
"We never heard anything about this town before," is a common refrain tour guide Stefan Blaha hears when he leads tourists through his native city, located 200km east of Prague.
"Most visitors are really surprised at how beautiful it is here and at all things there are to see," he says.
The former capital of Moravia, Olomouc boasts numerous beautifully-decorated churches, a well-preserved historic old town and even an astronomical clock - one of only two in the country.
A good place to begin sightseeing in this city of 100,000 inhabitants, strategically located between Krakow, Vienna, Bratislava and Prague, is the main square with its massive Town Hall and the Unesco-listed Holy Trinity Column.
The 32-metre baroque column was built in the early 1700s and features sculptures of the Holy Trinity, the assumption of the Virgin Mary, the twelve apostles and some of the most important saints of the Baroque period.
It is also one of the traditional meeting points in the city.
"The most interesting feature of this column is the integrated chapel at its base," explains Blaha.
The best views of the city, which is surrounded by a 50-hectare park with communist-era high-rise apartments on the horizon, can be had from the Town Hall's 75m-high tower, also located in the main square.
"Olomouc is like a precious pearl on a green cushion," says Blaha.
Traces of the city's time under communist rule can be seen in the town centre.
Olomouc's astronomical clock dates back to the 15th century, but takes its present appearance from the 1950s when it was refurbished to repair damage sustained during World War II.
On the stroke of midday, visitors can witness a procession of dolls representing scientists, farmers and labourers march out from it. They have replaced the figures of Christ's apostles in the original clock.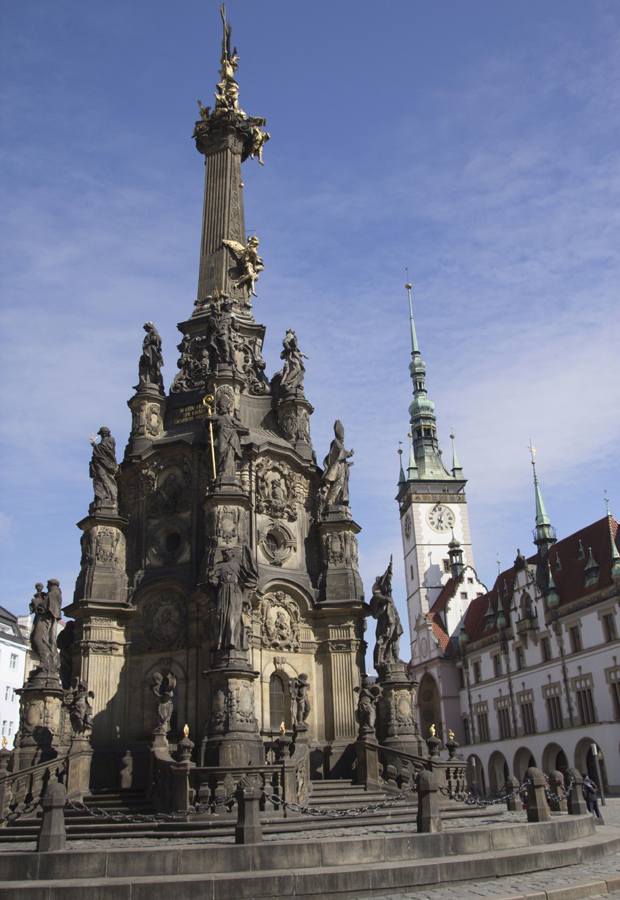 The 32-metre Holy Trinity Column (foreground) with the Town Hall and clock tower to the right. Photo / Thinkstock
"The main square used to be named after Stalin. There were also a lot of military barracks housing occupying Russian troops," explains Blaha.
The Red Army has long since decamped from the Jesuit boarding school and the armoury located near the university where 45,000 students are enrolled, bringing youth and style to Olomouc.
There are vibrant bars providing live music as well as numerous restaurants and cafes offering good quality local food and cheeses at reasonable prices.
The highlight of Blaha's tour is a visit to the thousand-year-old St Wenceslas Cathedral, which boasts the tallest spire in Moravia, and houses the sacred relics of Saint Jan Sarkander.
- DPA