Daniel McLaughlin founded Rogue Society gin, basing its bottle design on an antique version he brought back from overseas.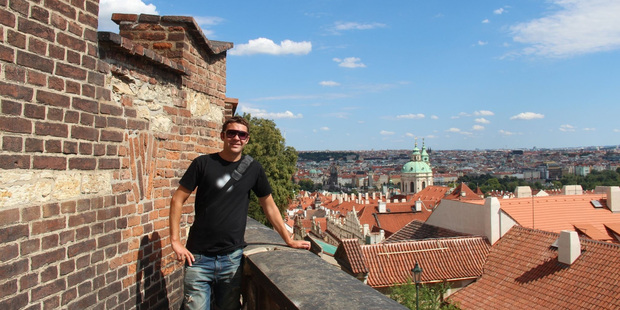 What was your greatest holiday?
My greatest holiday in terms of life experience would have to be the four weeks I spent in Kenya travelling with a Kenyan mate. Travelling with a local got me off the beaten track, seeing and visiting places away from the main tourist trail.
My greatest holiday in terms of scale would have to be the European tour I did with my wife - we did an epic itinerary through all the European hotspots starting in Barcelona, through to France, Italy, Croatia and ending in Prague.
And the worst?
Five-night trip to Guangzhou in China for a trade fair. The trip was all business and no pleasure.
If we bump into you on holiday, what are you most likely to be doing?
Discovering the local bars and restaurants or exploring the streets.
What's your dream destination?
I'm a huge fan of New York. But at the moment I'd be very keen on a relaxing holiday with no cellphone or internet coverage. Forced relaxation.
What's the dumbest thing you've ever done when travelling?
I went to Oktoberfest when I was younger and somehow found my way into a secured German army base.
What will you always have in your hand luggage?
Laptop, iPod, book - mostly business development type books like The Tipping Point etc. Bottle of Rogue Society if domestic, enough space for a bottle of Rogue Society if international, some cocktail gear to make some drinks when I get there.
Complete this sentence: I can't travel without
Laptop and a sense of humour.
What's the best thing you've brought back from a trip?
Antique gin bottle - I found it at a junk store in the UK. We have since based our Rogue Society bottle off the antique bottle. It was just a good find - only problem was I found it at the start of the holiday and had to travel for four weeks without breaking or losing it.
What's the best meal you've had when travelling?
One of the best experiences recently was a rooftop bar in Barcelona - Terrace Le Isabela. Amazing spot looking out over the Barcelona skyline. I could have sat there all day. We had tapas and G&Ts in big Spanish Copa glasses.
Favorite airport to land at?
Changi Airport in Singapore is amazing but, to be fair, Queenstown is very impressive as well.
What's the next trip you've got planned?
Tales of the Cocktail - a world cocktail festival in New Orleans is on the calendar.
Daniel McLaughlin is the founder of Rogue Society Gin.