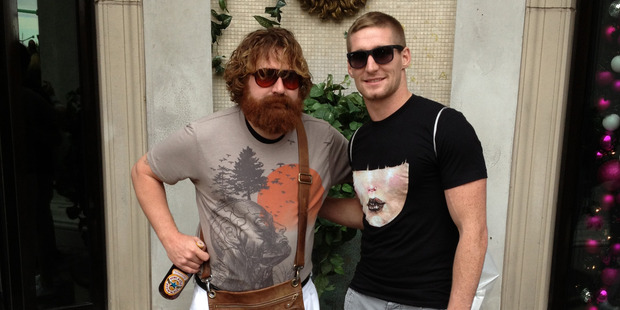 What was your greatest holiday?
Vegas, I've been a few times and it just gets better and better.
And the worst?
Turkey - went there as a kid with my family and got food poisoning on the first night, spent a week in hospital then flew home. Not the best.
If we bump into you on holiday, what are you most likely to be doing?
On the beach if there is one; if not, probably shopping.
If we could teleport you to one place in New Zealand for a week-long holiday, where would it be?
Queenstown - we got a taste of it for a couple of days in preseason and it seemed a good place.
How about for a dream holiday internationally?
New York. It's the one place I've not been that I've always wanted to.
What's the dumbest thing you've ever done when travelling?
Left my passport in the taxi from the airport to my hotel.
Complete this sentence: I can't travel without...
...my phone.
What's the best travel tip you've ever been given?
Don't lose your passport.
What was the most memorable meal you've had while travelling?
An Italian meal on Las Ramblas in Barcelona.
What's the best thing you've brought back from a trip?
Winnings from Vegas.
Favourite airport to land at?
Dubai.
What's the next trip you've got planned?
I'm heading to New York for a week then Vegas for three nights on my way home at the end of the season.