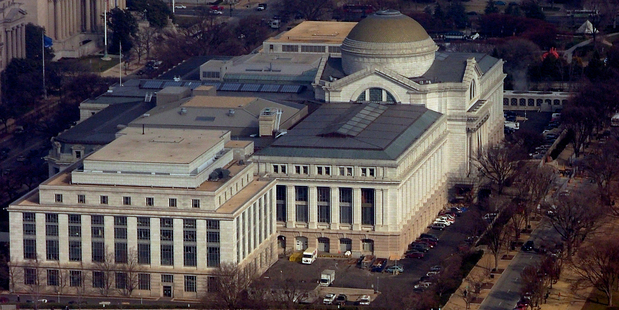 The Metropolitan Museum of Art, New York
New York City's Metropolitan Museum of Art is the largest art museum in the US and one of the 10 largest in the world. We're talking about more than two million works, in 17 curatorial departments in its significant art collection. The main building is on the eastern edge of Central Park and its collections of ancient art include Greek, Roman and Near Eastern.
Smithsonian National Museum of Natural History, Washington D.C.
Washington D.C.'s Smithsonian National Museum of Natural History is one of 19 museums and galleries in the Smithsonian museum and research complex. This is another museum with a mind-boggling number of exhibits... more than 126 million specimens. The main building measures 123,000 square metres and there are more than 1000 staff. Like most Smithsonian museums, entry is free and it's open every day except Christmas Day.
American Museum of Natural History, New York
Another heavyweight is Manhattan's American Museum of Natural History. Set in park-like grounds across the road from Central Park, it has 27 interconnected buildings with 45 permanent exhibition halls, a planetarium and a library. Its area is 150,000sq m and it houses 32 million specimens, but only a fraction are on display to the public. There are 225 full-time scientific staff.
J. Paul Getty Museum, Los Angeles
The J. Paul Getty Museum in Los Angeles houses European paintings, drawings, sculpture, illuminated manuscripts, decorative arts, and European and American photographs. It states its mission as inspiring curiosity about, and enjoyment and understanding of, the visual arts. All of this happens in the museum's two picturesque venues: the Getty Villa and the Getty Center.
The Children's Museum of Indianapolis
As the name suggests, this organisation provides a family learning experience. At the 11 major galleries in the 43.934-square metre facility, visitors can explore the physical and natural sciences, history, world cultures, the arts, and learn how dinosaurs lived 65 million years ago.