Portugal's recession-hit city of Porto finds a way to attract tourists, writes Thomas Cabral.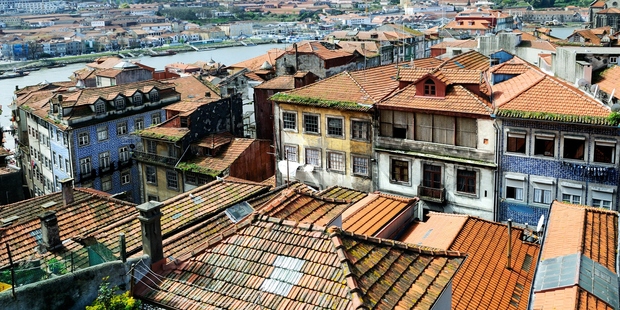 Forget ornate cathedrals, glitzy bars or gourmet restaurants. On what is billed "The Worst Tours" of Portugal's second city, Porto, the highlights are decrepit homes and crumbling shops.
Three out-of-work architects have concocted the tours to show visitors the impact of Portugal's debilitating economic crisis on the city that was named a World Heritage Site by Unesco in 1996.
"Porto is not just a postcard or some streets where tourists do their shopping. My city is also all this," says tour guide Margarida Castro Felga, 31, gesturing at the dilapidated facades in the city's Fontainhas district.
Also on the itinerary are empty stores whose owners have long gone bankrupt and dozens of houses with boarded windows and doors, even at the upper end of Porto's main shopping thoroughfare, Santa Catarina St.
In short, what they offer is a walking tour of "the alleys, the abandoned buildings, the square, the mean streets, the old markets ... the stories behind them all, and great discussions on very partial points of view".
Disbelieving local youngsters watch the group led by Castro Felga stop outside the crumbling buildings.
"It's sad to let such a beautiful city get run down," says Dean Watson, who has signed up for the tour with his wife, Louise.
For the American-English couple in their 50s, the tour brings to life the economic malaise plaguing the eurozone nation, which managed to shake off 2.5 years of recession only in the second quarter of 2013.
"This kind of visit helps us understand what's happening in Europe today," says Louise, who has lived in Germany - the European Union's biggest economy - with her husband for 30 years. "People in Germany prefer not to think too much about it."
Faced with looming bankruptcy after decades of ballooning wages and state spending led to a massive build-up of debt, Portugal was forced to seek an international bail-out worth 78 billion in May 2011. In exchange, however, it was forced to undertake sweeping job, pay and pension cuts, which deepened recession and spawned poverty and unemployment, that stood at 15.3 per cent during the last quarter of 2013.
"The city has been losing people for more than 10 years but austerity policies have made things worse," says Castro Felga, who adds that she has stopped counting the number of friends who have left to work overseas.
Other morose titbits of life in Portugal dispensed on the visit: not all workers are entitled to unemployment benefits and the minimum wage is only NZ$795 a month - compared to a heftier $1190 in Spain, which has also just emerged from a drawn-out recession, and some 1300 in France, both fellow eurozone nations.
Official data show that some 18.7 per cent of apartments in the city were empty in 2011, while in the capital, Lisbon, the non-occupancy rate is 15.5 per cent. But the guides of The Worst Tours reject any suggestion they are flaunting Porto's misery - a criticism directed by some at tour guides who specialise in slums, such as Brazil's favelas.
For Helena Goncalves, from the Porto tourism board, such tours serve only to hurt the city's reputation when it badly needs tourist dollars, and when the city is actually gaining popularity.
"The city is finally figuring on the international tourism map, thanks to the arrival of low-cost airlines," she says, adding that it is looking to the sector to ease its economic woes. Overnight stays by foreigners in Porto, which gave its name to Portugal's internationally famous export, port wine, surged 15.2 per cent in 2013.
CHECKLIST
Getting there: Emirates flies three times daily from Auckland with direct connections at Dubai to Emirates' daily service to Lisbon. There, local carriers connect to Porto.
Further information: See theworsttours.weebly.com.
- AFP