Louise Taylor flies NZ46 from Auckland to Rarotonga.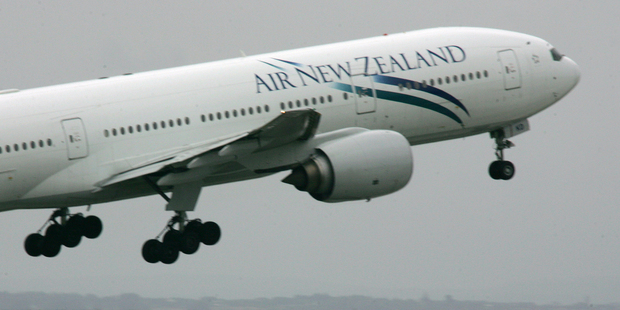 The plane: A solid Boeing 777-200.
Class: The Works - meaning we get meals, drinks and movies. Plus, ample luggage allowance.
Price: $579.88 return. A shoulder-season bargain.
On time: Perfectly.
My seat: We're in a middle row, my least favourite spot on the plane. On the plus side, the seat alongside me is empty.
Fellow passengers: A few groups doing friends-and-relatives visits and loads of Kiwi family holidaymakers heading for the sun. A rumour goes around that Foreign Affairs Minister Murray McCully is on the flight.
"That's a f***ing junket for him. He should be back in Wellington working," says hubby, who has brought us here to the Cook Islands on a, er, junket.
Hilariously, on the return flight (NZ45) we're joined by two young couples travelling together, with both girls wearing leopard-print dresses. Please, stow your bourbon and cola for take-off.
How full: A snip over three-quarters, meaning plenty of people getting extra room in empty seats.
Entertainment: These 777-200s have Air New Zealand's old cabin fit-out and passenger entertainment systems. They suffer in comparison with the airline's newer kit. The sound keeps dropping out when we're watching movies.
I opt for the grim Captain Phillips as hubby tries to watch The Wolverine. Bad move. Wolverine has lots of dark scenes on a small, dimly lit screen. His journey improves when he almost wets himself laughing at the first half of We're The Millers.
As we're heading for the Cook Islands, we hope to get Air NZ's famous bikini safety video. Instead, it's more hobbits. The new promotional video went live a week or so after our trip.
Service: Excellent. One of the cabin crew is hilarious. She says, "So, tea, coffee and water for you guys, then", to three singleted passengers clearly on the lash. She lays on a perfect Kath and Kim accent when handing out pies: "Here's your poie."
Food and drink: We're flying before noon so just a juice to drink, thanks. Oh, all right then, make it a Bloody Mary. The crew mix it too strong for me. Hubby has two of them. And is there something new about Air NZ's coffee? The stuff on this flight is actually pretty reasonable. We have an excellent Thai chicken curry.
Toilets: Clean and with some sweet Pacific floral scent.
Luggage: The Works deal gets you plenty of room for all the kit you need on a four-day island break.
Airport experience: At Auckland, the woman in duty free asks me: "Have you ever seen the airport so quiet?" We're in the lull space between early commuter flights and the post-lunchtime rush.
Landing in Rarotonga, we're greeted by the wonderful Jake Numanga playing ukulele and singing. Yep, island time. Be-jandaled customs officials give a cheery "Kia orana". At this tiny airport, it feels like everyone is being personally greeted by a friend. There's a rumour that duty free is cheaper in Rarotonga than at home - it's not.
Would I fly this again? In a flash. The Cook Islands are a fabulous place to visit, and there's a great "headed-for-the-tropics" buzz aboard this bird.
Louise Taylor travelled courtesy of Air New and Cook Islands Tourism.