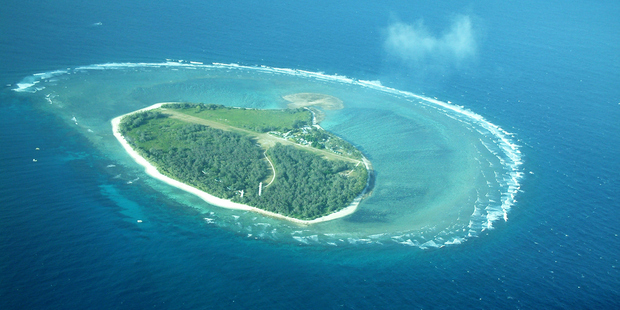 1. Mon Repos Conservation Park: The Mon Repos Turtle experience operates nightly during the Turtle Season. You have the opportunity to see nesting turtles from November through to January and hatchlings January through to March- out of turtle season enjoy the views and dunes from the walking track.
2. Capricorn Caves: These spectacular caves located north of Rockhampton are a unique system of above-ground caves in a limestone ridge. Tours range from easy walking, wheelchair accessible caves to wild caving adventure tours. Don't miss Opera in the Caves, May and November.
3. 1770! LARC Tours: For a trip you will never forget, jump aboard the pink LARC - an amphibious craft that will take you for a ride across deserted sandy beaches and pristine estuaries as you make your way to the isolated Bustard Head Lighthouse located within Eurimbula National Park.
4. Fitzroy Lagoon: Situated 32 nautical miles (or 90 minutes) from Seventeen Seventy is the spectacular 2000-acre Fitzroy Reef.
Marine life that call Fitzroy Reef Lagoon home include Manta rays, Bull rays, Eagle rays, the Lagoon ray with its iridescent blue spots and also the black blotched stingray, Dolphins (bottlenose, common and spinner), Turtles (Loggerhead, Green and Hawksbill) and up to 1,000 different species of small colourful fish.
5. Aqua Soul Spa Heron Island: Drawing inspiration from Heron Island's dramatic Great Barrier Reef location, the Aqua Soul Spa is influenced by the rich and diverse beauty of the sea. The spa has been created to enhance your health and well-being by embracing the powerful healing qualities of the sea and earth.
6. Great Keppel Island: Great Keppel Island is just off the coast of Rockhampton, which makes it easily accessible for day trips as well as extended holidays. The island is mostly composed of natural bushland with several walking tracks and lookouts for you to enjoy. But it's the beaches that really set Great Keppel apart from other islands. And with the fringing coral reefs off the island, you've found a perfect holiday escape.
7. Lady Elliot Island: At Lady Elliot Island on the Southern Great Barrier Reef, you can step off the beach and snorkel, swim or dive in an underwater holiday world of brilliantly coloured species of marine life, or just simply relax and soak in the natural island atmosphere. Ideal for beginners and experienced snorkellers and divers alike.
8. Scooter Roo Tours: Scooter Roo Tours is the first self drive chopper tour that any one can do easily even if you have never ridden before ! The Scooter Crew who ride with you as guides and helpers keep you safe all the way. Takes in a Real Biker Experience and the incredible scenery of sunsets and ocean outlooks of the iconic areas of Agnes Water and 1770.
9. Bundaberg Distilling Co: The Bundaberg Distilling Co. was born in 1888, when a band of ingenious Sugar Millers turned a horrendous Molasses surplus into fine Rum. Enjoy the guided tour which will lead you through the whole mysterious process of fermentation, distillation to bottling.
10. Strawberry Fair - Bargara: Strawberry lovers, look out... A celebration of Bundaberg's excellent horticulture, industry and business, while proudly showcasing the region's very own entertainers, artists and writers, where you need to be in August is at the Bargara Strawberry Fair.