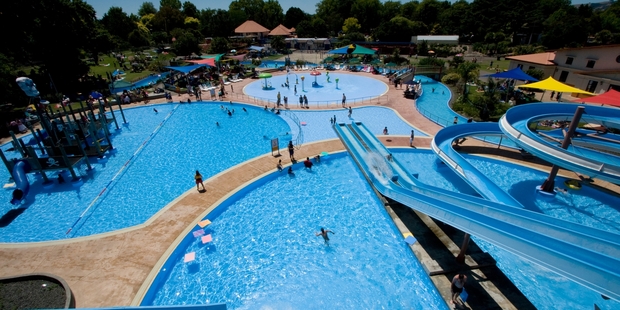 A family must. Take the unique tractor ride along the beach to the tip of Cape Kidnappers to see the largest, most accessible, mainland gannet colony in the world. Learn about rock geology as you travel-just remember to keep your feet up!
2. Birdwoods Gallery and Sweet Shop
This quaint gallery and sweet shop is a country gem. Stock up on all your favourite childhood sweets in the charmingly arranged vintage shop. Grown-ups can browse local and African art before enjoying traditional tea and scones in the sculpture garden in the gallery next door.
New Zealand's only water-themed fun park, boasting scream inducing water slides, fabulous family pools and tonnes of out of the water attractions, Splash Planet is a mecca for kids of all ages, including the young at heart.
4. Rush Munro's
If you love icecream as much as we do, you'll already know about Rush Munro's, the cute vintage icecream garden. They've been hand-crafting batch churned icecream since Nana was a girl. Order a giant sundae and have one sweet old-fashioned afternoon with the kids.
Walk and talk with the animals at the Farmyard Zoo. Kids love to get up close and feed the animals from pigs, sheep and calves to ostriches, alpacas, turtles and peacocks. Pony rides for the toddlers, horse treks too.