We bring you some of the best travel deals going - both in New Zealand and abroad. Bookmark this page and check back each week for all the latest specials.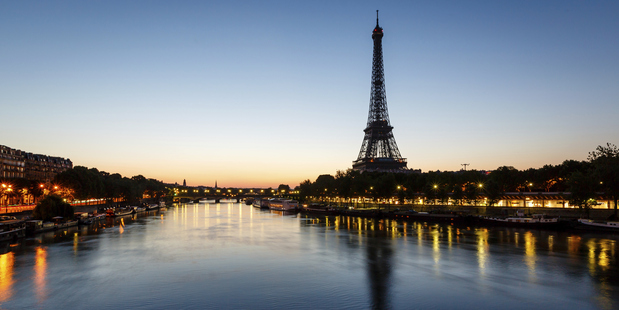 HOT DEALS
It takes two baby
Grab your partner or a friend and get a 50 per cent discount on their fare when you book a twin-share, guided tour in Australia or New Zealand. Bookings must be made and fully paid for by the end of this month. The discount applies to tours of five nights or more, scheduled to depart this year. Single travellers will receive a 25 per cent discount. The holidays include many meals, sightseeing, accommodation and transport, the services of a tour director and driver, plus airport transfers.
Contact: AAT Kings
Love in Paris
US celebs Kanye West and Kim Kardashian are to renew their wedding vows in May on the top level of Paris' Eiffel Tower.
You can get to the world's most romantic city next month, too, with a package priced from $2085pp, twin-share, from Auckland, Wellington or Christchurch. It includes three nights' accommodation, with daily breakfasts. Travel throughout May or September or between October 5 and 31. Book by May 6.
Contact: Flight Centre

Thaw out in Samoa
A five-night Samoa holiday that includes return airfares from Auckland is $1349pp, share-twin, and is timed to escape New Zealand's chill. Stay at the 4.5-star Return to Paradise Resort in an Ocean Breeze room, receive a tropical breakfast every morning and two, hour-long massages. Each booked room comes with a $200 resort credit and a bottle of bubbly. Book by April 30. Travel May 1 to June 30 or, for a slightly higher price, between July 15 and later dates through to October and November, depending on your New Zealand departure city. This package is available for Christchurch and Wellington departures from $1509pp, twin-share.
Contact: House of Travel

Hide away in Turkish blue
Tell your friends your next holiday is sailing the Turquoise Coast, and they may consult their internet atlas. The Turquoise Coast is in Turkey and features many hidden, rarely heard about hideaways, such as Bodrum, Orak Island and Cokertme. An eight-day holiday takes you cruising on a Turkish gullet, with a dedicated captain and crew. The cruise includes onboard accommodation and most meals and is priced from $775pp. Flights from New Zealand are not included. Book by April 30 and receive a 5 per cent discount.
Contact: Contiki

Oh Canada
Return flights with Air NZ to Vancouver from Auckland, Wellington or Christchurch are priced from $1635pp, if bought by April 28. Fly August to September 22 or between October 21 and December 2. Add another $150pp for return flights from your domestic airport.
Contact: United Travel
*****
TRAVEL TIDBITS
Letters to the editor
Dear Sir,
Winston, Winston, Winston ... you write about Buenos Aires: "Wherever you're going around the city, you'll need a cab."
To the contrary, the best way to get around Buenos Aires is on public transport. Pop into a corner store, pick up a Sube (travel card), charge it and get travelling. The vast majority of Greater Buenos Aires' 12 million people get around on buses, trains and the subway. It's cheap and efficient and great for people-watching.
If you don't want to ask for directions, check out the interactive map online or download the DeColectivos app for Android smartphones or miTinerario Buenos Aires for iPhone.
Catching public transport can be fun and immerses you in the real Buenos Aires.
It's true that taxis are cheap, and you can hail them on every corner. But if you want a reason to take care catching BA taxis, watch National Geographic's Scam City video. This really happens. We met tourists who'd been scammed by it, the taxi driver following them into a hostel to say that their 100 peso note was fake.
Cheers, Diana
*****
WE LIKE ...
Friendly locals who go out of their way to help you when you're obviously a bit lost. We were particularly impressed with the kindness of a couple on the Awhitu Peninsula last weekend, near Pollok. Thanks guys!
WE DON'T LIKE ...
People who take too much hand luggage onboard the plane, taking up all the overhead space above other people's seats. This leads to dirty looks from the staff when you're clogging the aisle, trying to find somewhere to stash your own 7kg.
Tell us what you like and don't like in the world of travel.
Email: travel@nzherald.co.nz
Check with suppliers for full details on deals.
To get your deal in this column, email: hotdeals@nzherald.co.nz