We bring you some of the best travel deals going - both in New Zealand and abroad. Bookmark this page and check back each week for all the latest specials.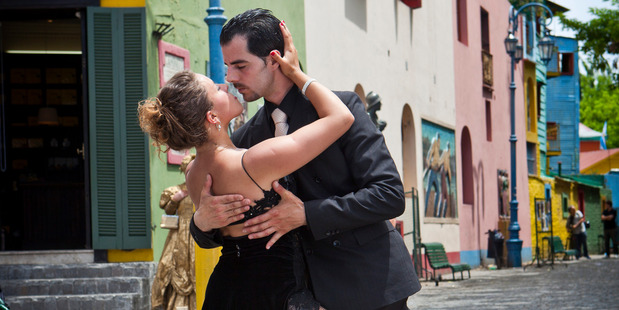 HOT DEALS
Leaving for Latin America
Romantic and exotic Buenos Aires features in a 14-day, South American adventure. Priced from $5843 pp, this independent journey from Peru's largest city of Lima to Argentina will take you to the mountains of Machu Picchu, to Rio de Janeiro and the breathtaking Iguazu Falls. Hotels, many meals, airport transfers, sightseeing and internal flights are all part of the package. Flights from New Zealand are additional.
Contact: adventureworld.com
Cruise the Med
Relax aboard a Mediterranean Sea cruise, by booking a Stateroom aboard 'Celebrity Reflection' for an 11-night sailing, departing from Rome on September 21. The journey is part of a 15-night holiday that includes return airfares from New Zealand to Rome with Cathay Pacific and two nights' accommodation there.
Priced from $6299 pp, twin-share. Book by June 30.
Contact: ourcruise.co.nz
European friends
Explore Europe with 'just a few friends' - well, they soon will be, as this seven-night holiday is designed for a very small group and there are just three departure dates available. Mixing in the best of Italy, Slovenia, Croatia and Austria, the tour is priced from $2907 pp, twin-share. You'll explore Alpine towns and villages nestled on the Mediterranean coast. Accommodation is in four-star hotels with buffet breakfasts; travel by air-conditioned, luxury coach, and experience local gastronomy along the way. Departures are on September 12 or 19. There's a bonus, too, of a $400 discount for each person. Flights from New Zealand are not included.
Contact: houseoftravel.co.nz
A Balinese rub
Seven nights at Bali's Dewi Sri Hotel and return airfares aboard Virgin Australia - with a landing in Australia along the way - are priced from $1185 pp, twin-share. Breakfasts are included, as is a free half-hour Balinese massage. Various travel periods are available from late July to December 27.
Contact: harveyworld.co.nz
Fijian rail journey
Get a different view of Fiji with a journey aboard one of the Coral Coast Railway's historic locomotives. There are two locomotives and two itineraries to choose from; both taking in forests and sugar-cane fields. One travels from its coastal station, inland to the Muka Caves and on to Natadola Beach. The other travels to the stores of Sigatoka. Four-night holidays, with return airfares, are priced from $999 pp, twin-share, from Auckland and from $1165 each from Wellington.
Contact: flightcentre.co.nz
Parklife
An eight-day 'Trailblazer' guided holiday heads out from Las Vegas to the Grand Canyon, and takes in Bryce and Zion National Parks as it makes the round trip back to Las Vegas. Departures begin in April next year and the trip is priced from $3050 pp, which covers almost everything, including many meals. If you book by October 30, this year, the price is reduced by up to 10 per cent.
Contact: trafalgar.com
Confirm all deals with suppliers. Send 'Hot Deals' to hotdeals@nzherald.co.nz
*****
TRAVEL TIDBITS
Letters to the Travel Editor
Dear Sir,
I imagine you have been inundated with emails from regional tourism organisations [RTOs] regarding your article [Home and away, Travel, May 19] about the lack of domestic tourism campaigns. However, I do think you are probably right in that outdoor advertising such as billboards, buses, etc are dominated by promoting overseas destinations to the Auckland market. However, as an RTO (Southland and Fiordland) we are funded by the local ratepayers which make up 3 per cent of the country's population but cover 12 per cent of the country's land mass, so we don't have the budget to launch these large-scale marketing campaigns. We try to be a bit more creative with our budget and look at marketing opportunities that give us the most leverage such as media [visits] targeted at publications that complement our products, like nature/outdoors, wildlife, food, fishing and cycling. We also use social media platforms like Facebook, Twitter and Instagram. We attend trade and consumer shows and were actually at Fieldays trying to attract visitors to Southland and Fiordland.
I hope this gives you some insight into why you may not have seen a billboard saying come to Southland or Fiordland. We do appreciate the support we have had from the New Zealand Herald in the past and would like to extend an invitation for you to come down and explore the region yourself. There is lots going on in Southland and I would be happy to discuss this with you further.
Emma Hunter,
Venture Southland
-
Dear Sir,
I thought that the travel tips published in the Travel magazine ["Space voyages", Travel, June 9] were a great idea, thank you for that. I'm going to use a couple of them.
However, one was ridiculous! "Buy a pack of 10 undies and dispose of one each day, no washing." Imagine if every traveller did that. Magnify it.
Rosalind Mackenzie
-
Dear Sir,
Have to comment [Re: Recent discussion about Air New Zealand's wine service].
After flying a couple million kilometres with a large number of airlines I must say this headline raised my eyebrows. After the torment of many other airlines I can only say Air New Zealand has been (since they raised their game some years ago) great, and even in Economy their wine and service blows many other airlines out of the water.
Stingy with wine I have never found them to be.
Cheers (with a good NZ wine),
Tom Perkins
-
Dear Sir,
In the article "Stop at the top of the world" [Travel, June 16], Patricia Greig said that at 555m, the Burj Khalifa is the world's tallest building. However, the height of the building is 828m, 830m to tip. Quite a big difference.
Nina Quin
The Travel Editor responds: "You're quite right Nina, the Burj Khalifa clocks in at 829.8m. The tower has an observation deck at 555m (that's 227m higher than the tip of Auckland's Sky Tower). It was an error in the editing and it's regretted."
-
Dear Sir,
Jetstar are to be commended for entering the regional airline business. It would be nice to think our national carrier would show similar concern for the provinces.
Louise Paul,
Hawkes Bay
*****
WE LIKE ...
Lynley Dodge says she loves the Tripit app. "It's great for organising your travel itinerary and you can share it with others so they know where you are."
WE DON'T LIKE ...
We get bugged when we buy a postcard then forget to send it. You write in the thing, then bring it all the way home and feel like a thoughtless ingrate for sending it with a New Zealand stamp.
Tell us what you like and don't like in the world of travel.
Email: travel@nzherald.co.nz
Check with suppliers for full details on deals.
To get your deal in this column, email: hotdeals@nzherald.co.nz