We bring you some of the best travel deals going - both in New Zealand and abroad. Bookmark this page and check back each week for all the latest specials.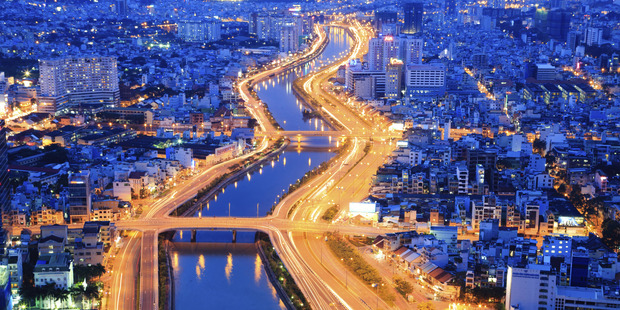 HOT DEALS
Vietnamese escape
Fly to Vietnam from Auckland with Singapore Airlines and stay four nights in Ho Chi Minh City and four nights in Hoi An, from $2399pp, twin-share. Airport transfers and breakfasts included. Pay an extra $99 each and extend stay by two nights. Book by March 30. Various travel periods.
Contact: Our Asia
Spot a tiger in India
India's Golden Triangle is an introduction to the grandeur of the country through the vibrant cities of Delhi, Agra and Jaipur. Visit historic sites like the Taj Mahal and Ranthambore National Park, where you'll try to spot a tiger. Spend a night at the 475-year-old Samode Palace. This nine-day journey is priced from $1975pp, twin-share, and includes hotel accommodation, many meals, private transport and sightseeing with a guide.
Contact: Adventure World
See the best of Sydney

A new double-decker bus cruises the best spots of Sydney, with a knowledgeable driver imparting the city's best stories to the passengers during the two-and-a-half-hour tour. There's even an opportunity to alight from the bus and walk over the historic Sydney Harbour Bridge.
Contact: AAT Kings
Sail away with me, honey
Embark from Auckland on a nine-night cruise bound for Vanuatu and New Caledonia and pay from $1299 each, twin-share for an Oceanview cabin. The cruise departs on May 18.
Contact: Our Cruise
Tahitian royalty
Experience Bora Bora with five nights in a Lagoon View Overwater Bungalow at Le Meridien Bora Bora and two nights at Aggie Grey's Le Meridien Tahiti, flying Air Tahiti Nui from $3499pp. Includes return airport transfers and breakfast daily. Various travel periods apply with some closeouts and must be booked by April 2. Conditions apply.
Contact: Our Cruise
Noosa nights
How about a seven-night package from Auckland to Maroochydore staying at the Sheraton Noosa Resort & Spa for $1699pp twin-share? Includes return flights, airport transfers, accommodation with breakfast daily, plus other offers available. Conditions apply.
Contact: Our Australia
Fun and sun in Phuket

Eight nights in Phuket staying at the Merlin Beach Resort and flying Malaysia Airlines, are on sale from $1699pp. Includes return transfers and breakfasts and a stopover in Kuala Lumpur for $299pp for four nights. Various travel periods apply with some closeouts. Book by April 10 - conditions apply. Call 0800 802 742.
Contact: Our Asia
TRAVEL TIDBITS
Letter to the editor
Dear Sir,
The only person who does your readers a disservice over Yankee Stadium is Rick Mirkin [Letter to the Editor, Travel March 17).
He states the stadium is "a modern exact replica" of the original Yankee Stadium. It is far from it. The dimensions of the playing field match the 1923 version, but if Babe Ruth walked in there today he wouldn't recognise the place.
Also, why is Babe Ruth "infamous"? A larrikin, maybe, but he wasn't a drug cheat (like Barry Bonds, Mark McGwire, Sammy Sosa, A-Rod), he didn't throw a World Series (Eddie Cicotte, Joe Jackson) and he didn't bet on ball games (Pete Rose).
And Rick obviously believes everything ESPN tells him. The Yankees (who have won an impressive 27 World Series) are not "the winningest franchise in all of sports history" as he claims. For example, Manchester United have won 20 1st Division and Premiership titles, 11 FA Cups and 3 European Cup/UEFA Champions Leagues (total 34). Real Madrid have won La Liga 32 times and a staggering 10 European Cup/UEFA Champions League titles
(total 42).
In cricket, Yorkshire have won the County Championship 31 times and Australia's Sheffield Shield has been won by New South Wales 46 times. Although perhaps it's unfair to mention cricket since Rick finds its rules "arcane". They may be, but at least far more people world-wide play cricket than baseball.
Yours sincerely,

Tony Potter (a New York Yankees fan since 1953).
Travel Editor's note: I've heard it said the All Blacks are reasonably good, too.
*****
WE LIKE ...
A recent traveller from Auckland to Sydney liked the friendly Aviation Security staff at Auckland Airport. "A smile is free and big ups to the staffer who pointed out a (minor) wardrobe malfunction after I went through screening."
WE DON'T LIKE ...
... but he wasn't so impressed with "Aviation Security staff at Sydney who broke my luggage during screening then helpfully pointed out 'Your buckle is broken', shrugged the shoulders and left me to it. Not the place to argue the toss."
Tell us what you like and don't like in the world of travel.
Email: travel@nzherald.co.nz
Check with suppliers for full details on deals.
To get your deal in this column, email: hotdeals@nzherald.co.nz