We bring you some of the best travel deals going - both in New Zealand and abroad. Bookmark this page and check back each week for all the latest specials.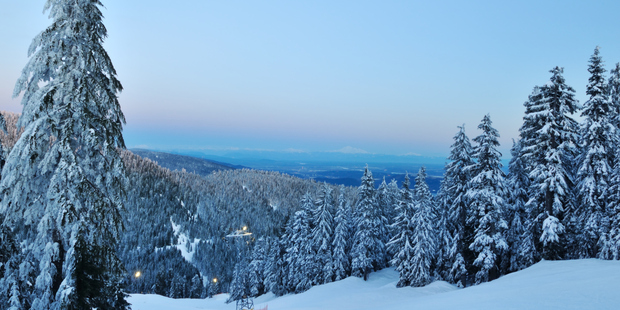 HOT DEALS
Asian getaway
See the best of both Singapore and Thailand with three nights in Singapore at the Parkroyal on Kitchener Road and eight nights in Phuket at Centara Karon Resort Phuket flying Singapore Airlines from $2999 pp. Package include return transfers in Thailand and breakfast daily in Singapore and Thailand. Must be booked by January 30 - conditions apply.
Contact: Our Asia on 0800 802 742.
Local wines
Waiheke's world-class wines and artisan foods are just 40 minutes away. A Fullers Taste of Waiheke or Wine on Waiheke vineyard tour package (which includes the ferry ride and an all-day bus pass on Waiheke) start from $125.
Sailings depart every hour.
Contact: Fullers on 09 367 9111.
Canadian snow
Vancouver boasts some of the best downhill and cross-country skiing facilities in North America, attracting as many 'locals' as it does tourists. Grouse Mountain, Cypress and Mount Seymour even have some runs that are open until 10 o'clock at night. A four night stay in Vancouver, with return airfares from Auckland, is priced from $2459 each, twin share. Travel from Wellington or Christchurch starts at $2619 each. Book by December 22. Travel between May 6 and June 5, next year.
Contact: Flight Centre on 0800 427 555.
South Pacific cruise
Cruise the South Pacific for 11 nights onboard 'Radiance of the Seas,' when it departs from Sydney on January 20. Aside from Sydney and its stunning harbour, highlights of this cruise include Champagne Bay, Vanuatu, Vila, Lifou, Isle of Pines, Luganville and Vanuatu. Priced from $2435 each, twin share, accommodation on the ship is in an Inside Cabin.
Contact: Harvey World Travel on 0800 808 040.
Your own private India
A 17-day South Indian private journey is touted as "an aromatic trip". You'll travel from Chennai through to Trivandrum, and visit beautiful beaches, tropical landscapes, serene hill stations and majestic temples along the way. Book before December 19 (this Friday) and receive your choice of an 'add-on' valued at $200. The tour is priced from $3499 each, twin-share, and includes hotel accommodation, some meals, private vehicle transportation, sightseeing tours and entrance fees.
Contact: Adventure World on 0800 899 111.
Eastern promise
One of the most sought-after travel routes is along the East Coast of the United States of America, where you can tick off New York, Philadelphia, Washington DC, Boston and the Niagara Falls. A nine-day tour currently on offer is priced from $2125 each, twin-share, and includes eight nights' hotel accommodation, selected sightseeing and a tour guide's services. Booking opens on December 23 and the cut-off date is December 31. Travel on selected dates from May 16 to September 19, next year. Airfares to New York, where the tour begins and ends, are not included.
Contact: Student Flights on 0800 255 995.
Ghan to Kimberley
Be a part of the very special train ride aboard the Ghan, which will take you on a three-day 'Gold Service' journey from Adelaide to The Kimberley. Then, explore the Kimberley region over 11 nights. Highlights include cruising on Katherine Gorge, visiting the Argyle Diamond Mine, Emma Gorge and Cable Beach in Broome. Priced from $8225 each, twin-share, these journeys depart from April 1 to March 31. Book by February 9 and pay in full, and save up to $600 per couple.
Contact: United Travel on 0800 666 888.
TRAVEL TIDBITS
*****
Letter to the editor
Dear Sir,
An overseas trip - have been looking forward to this, a chance to get out of winter and off to somewhere warm. First stop on my way to London is a three-night stopover in Singapore, where after grabbing an airport shuttle I front up at the hotel desk. All is in order and I am given my room key and assured the luggage will be delivered within a few minutes. I arrive at my room, open the door and there it is - waiting, beautifully made up lying on the bed. Another duvet.
Once you had sheets, blankets and even eiderdowns; bedding that had evolved over hundreds of years to cope with the range of temperatures that occurred no matter where you were. Too cold? You added what you required. Too hot? You removed what was not needed and found the ideal covering combination.
No longer - it's a duvet, like it or lump it.
In essence, a duvet is just another crude form of eiderdown without the intricate sewn patterns to hold the feathers firmly in place. In fact, I'm not sure that feathers are not being replaced by some synthetic filler material.
So the saga continues. With an outside temperature of 35 degrees and an air conditioner blowing furiously to maintain the room at 22 degrees - what to do?
Searching for blankets is usually a waste of time. Trying to get the temperature down low enough to comfortably use the duvet, too often pushes the air conditioner out of its comfort zone and I have a lingering suspicion that hotels can, in some Machiavellian way, override my selection.
Sleeping under a duvet at 22 degrees is not possible - I'm cooking. With the air conditioner blowing cold air at me, I need some light covering - something more than a sheet. Frequently I have been forced to dismantle the duvet, removing the bag of feathers and try the duvet covering as an extra sheet. This must annoy the room service but, hey, I'm the guest.
Trying to find a compromise position half-covered with a duvet never seems to work, as parts of me are not amenable to different temperatures.
How did this happen? Why do all hotels, motels, B&BS now have these things?
Apart from some colder parts of the world - who wanted them? Are duvets in cahoots with air conditioners? Has the eider duck industry gone into overdrive?
Or are they just a cheaper alternative than the traditional coverings and promoted as a modern, get with it, upmarket pile of feathers and frustration.
Regards,
Dave Martin
*****
Win a trip to Western Australia worth $5000
Qantas and Herald Travel are giving one lucky reader the chance to win a trip to beautiful Perth.
The prize is a $5000 travel voucher to be used for Qantas flights direct from Auckland to Perth, accommodation and unique experiences in Western Australia.
With Qantas, you will enjoy all the frills with food, wine, entertainment and a generous 30kg checked luggage allowance included.
*****
WE LIKE ...
A Herald staffer loves the start of a flight. "The take off: the roar of the engines, the anticipation of an exotic new destination knowing that the fridge is clean, the mail is cancelled and the dog is being babysat by a neighbour."
WE DON'T LIKE ...
Reader Derek Paterson, of Sunnyhills, has a bugbear that puts a dampener on any trip. "Badly maintained shower roses - those with some nozzles blocked and water squirting every which way but at you."
Tell us what you like and don't like in the world of travel.
Email: travel@nzherald.co.nz
Check with suppliers for full details on deals.
To get your deal in this column, email: hotdeals@nzherald.co.nz