We bring you some of the best travel deals going - both in New Zealand and abroad. Bookmark this page and check back each week for all the latest specials.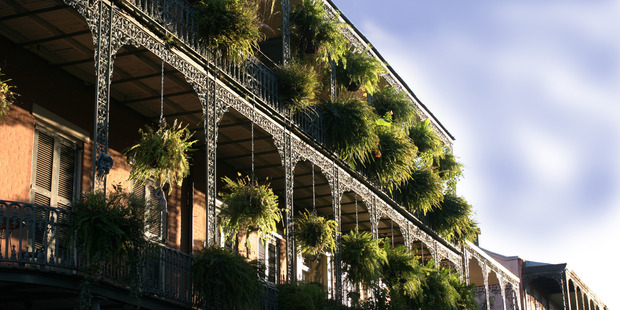 HOT DEALS
Southern comfort
Head for America's Deep South and your companion will receive free return flights to the USA. APT's 'Companion Fly Free' offer applies to their new 24-Day Grand Southern Charm which combines a seven-night Mississippi river cruise with a 16-night land journey, visiting New Orleans, Baton Rouge, Atlanta, Savannah, Charleston, Washington DC and New York. Prices start at $18,595 pp, twin share and covers five-star luxury hotels and all meals and sightseeing. Offer valid until November 30.
Contact: APT, 0800 278 687.
A Phi Phi break
It has the cutest name and it's known as the 'darling' of the Andaman coast. Thailand's Phi Phi Island is just a short boat ride from Phuket; perfect for a day trip. Return airfares from New Zealand and accommodation in Phuket for seven nights start at $1379 each. Travel between October 14 and 31 from Auckland, Wellington or Christchurch. Daily, buffet breakfasts are included in this package. Book by August 10.
Contact: Flight Centre, 0800 427 555.
The Door to Hell
A nine-day 'Turkmenistan Discoverer' trip departs on September 21 and has been discounted by $680. The tour will be based in the capital city of Ashgabat, from where you'll be taken to memorable sites such as 'The Door to Hell' - a 70- metre-wide, gas-fuelled, flaming crater in the heart of the Karakum Desert. You'll visit the ancient ruins of Merv, a 60-metre-deep, underground lake known as Kow-Ata Cave, and the UNESCO-listed fortress of Old Nisa. The trip now costs $2720 each and includes everything from accommodation and transport to activities and a local guide, plus some meals. Flights from New Zealand are additional.
Contact: your own travel agent or Peregrine Adventures, 0800 770 107.
Head for the sun
Iron your best Hawaiian shirts and be prepared for a fortnight of absolute luxury in the Hawaiian islands of Oahu, Maui and Kauai. Priced from $10,325 each, twin-share, your accommodation will be five-star, all the way, and everything is covered from your sightseeing fees and transport to meals and the services of an experienced tour director.
Book by October 30 and the price for this 13-day tour will be discounted by up to 10 per cent. Departures begin in the New Year.
Contact: your own travel agent or Insight Vacations, 0800 656 111.
Grand final
Silver tickets to the big game - the NRL Grand Final, in Sydney - come with your hotel door key for two nights at the Holiday Inn Potts Point. The National Rugby League Grand Final Experience is from October 3 to 5 and must be booked by September 4. Prices start at $475 each, twin-share.
Contact: Harvey World Travel, 0800 808 040.
Cook Islands escape
Four nights in Rarotonga, with the return airfares from Auckland to get you there and home again, are priced from $999 each, twin-share. This package is for holidays taken between January 25 and March 29, next year. You'll stay in a Garden Room at the 3.5-star Edgewater Resort and Spa. Each room comes with a $100 room credit and daily tropical breakfasts. Book by August 7.
Contact: House of Travel, 0800 838 747.
Foodie's cruise
Imagine going food shopping with the chef when your cruise ship docks in exotic Asian ports. You can do exactly that on a 14-night Seabourn Sojourn cruise in January, priced from $10,385 each.
This is the ultimate 'foodie's' cruise, offering cooking demonstrations and tastings of unique dishes created by the cruise liner's celebrity chefs. There will be wine appreciation lectures and tastings, daily food tastings of the local foods from your ports of call, and food shopping expeditions with your onboard chefs.
The cruise itinerary includes Hong Kong, Vietnam, Cambodia, Thailand and Singapore, and your room on board is an A-Grade Suite. Departure from Hong Kong is on January 3.
Contact: United Travel, 0800 538 727.
Confirm all deals with suppliers. Send 'Hot Deals' to hotdeals@nzherald.co.nz
*****
TRAVEL TIDBITS
Letters to the Travel Editor
Dear Sir,
Having read recently that there were new players in duty-free goods at Auckland International Airport, our daughter decided to try ordering online when she was in the US recently. After she had difficulty with this, she asked me if I would order on her behalf from one of the new duty-free shops so that she could pick up on the way through.
Not being overly familiar with duty-free prices, I ordered two bottles of Bombay Sapphire gin and one bottle of Johnnie Walker Black Label from The Loop (owned by Air Rianta of Ireland). They claimed to be the cheapest, so I was somewhat surprised when our daughter then advised that the prices that I had paid were very expensive.
Wanting to discuss their pricing claims, I tried ringing customer services at The Loop five times, but only got a voicemail and so left messages each time. They never rang back. I emailed their customer services three times, marked the emails urgent and with "read receipt" requested. Again, no response and no read receipt received.
Checking with JR, one of the former duty-free providers at Auckland Airport, I find that I could have ordered the same drinks for our daughter and saved her a considerable amount of money. If the total purchase is over $100 (easy, with three litres of spirits), JR will deliver free to Auckland Airport.
So, the clear message to travellers through Auckland Airport is caveat emptor - buyer beware! Not all duty-free stores are what they claim and, when customer services are non-existent, I will certainly shop elsewhere when we go to Fiji next month.
Yours faithfully,
Brian Mullan
-
Dear Sir,
I'd like to add to the recent letter from Warwick Harling [Letters to the Travel Editor, July 21] concerning "recliners" and suggest a slight variation, being to completely ban reclining on certain shorter flights. The obvious candidates for a ban would be flights to the three major Australian east coast airports and Fiji would be another. So simple for such short flights.
Regards,
Ross Nielsen
-
Dear Sir,
Enjoyed your recent Qantas First Class review ['The best seats in the house', July 14] - nice way to travel (my wife and self scored an upgrade on Emirates to Singapore). Condolences on being assigned seat 5K.
"Seat 5K is a standard First Class suite, however the proximity to the galley and noise from the more crowded Economy cabin may be bothersome," according to Seat Guru. Fourteen seats in A380 First Class ... and five (35.7 per cent) carry warnings of disturbance due to proximity to toilets and/or galleys and/or Economy. Someone was obviously trying real hard to make Qantas First an experience to remember.
Your comment: "The second rule of First Class club is: don't miss out on that thumbs-up selfie."
Indeed. And the third rule is: turn off your inflight entertainment screen before pointing your phone/camera at it to take said selfie ... otherwise your phone/camera will think you're pointing it directly at the sun and will reduce the exposure so much that you, the important bit of any selfie, will end up looking like an indistinct, muddy blob, just like ... umm ... well, just like the one you took. Alternatively, you could use flash and really highlight a "first-time, First Class" status. The "other" third rule is, of course, check the photographic results before the opportunity to get it right disappears (as it apparently did).
D.B. Smith
*****
WE LIKE ...
Arriving at the departure gate in a foreign land and seeing the familiar sight of the koru on the tail of your Air New Zealand plane sitting on the tarmac, ready to take you home.
WE DON'T LIKE ...
Seeing litter in beautiful places. Yes, New Zealanders can sometimes be too smug about being tidy Kiwis, but the amount of bare-faced rubbish lying on tropical beaches in Asia always makes us tut-tut.
Tell us what you like and don't like in the world of travel.
Email: travel@nzherald.co.nz
Check with suppliers for full details on deals.
To get your deal in this column, email: hotdeals@nzherald.co.nz