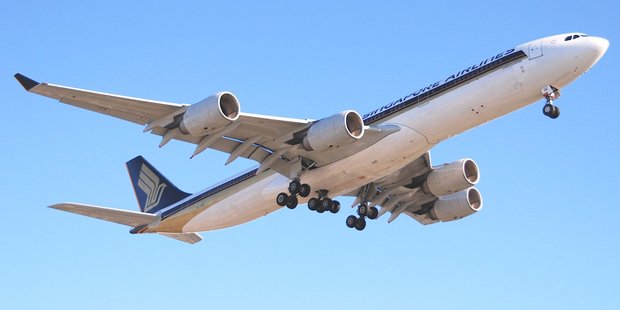 The world's longest non-stop flight will soon be history.
Since 2004, Singapore Airlines has connected Singapore and New York without a stopover - a 19-hour flight travelling 16,700 kilometres.
The Airbus A340 will take off on the final trip over the route at the end of this month.
"The connection will be discontinued because it's no longer worth it," an airline spokesperson said.
Passengers from Singapore to New York will instead make a stopover in Frankfurt. From there, the trip goes to JFK Airport in New York instead of Newark.
Singapore Airlines started the connection in June 2004 with economy and business class seats. Two years later, there were only business class seats. The 100 seats for return flights have been going for US$10,000 (NZ$12,084).
The cockpit crew must switch four times during the flight.
The second-longest non-stop flight - from Singapore to Los Angeles with Singapore Airlines - was recently discontinued. The soon-to-be longest flight will be Qantas' trip from Sydney to Dallas, which is over 13,800 kilometres.
- DPA