Shandelle Battersby gets a taste of Chinese medicine - with inconclusive results.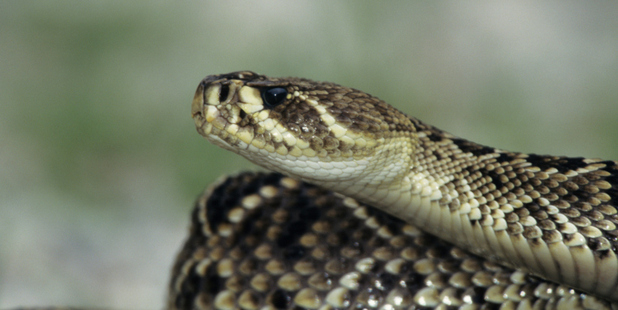 "Anything to declare?" the New Zealand Customs officer asked me as I re-entered the country following a visit to Hong Kong.
"Chocolates, lollies, tea and, er, dried snake... genitalia," I answered. There is no way I could say the "p" word to a man in uniform.
The poor guy raised his eyebrows, stuttered a bit, then swiftly confiscated the contraband, which was about 10cm long and no more than .3cm in girth.
I was disappointed, not because I had great plans for the appendage (Chinese men value them because they are said to help virility), but because it was a souvenir of my first experience of two Cantonese cuisine delicacies - snake soup and bile.
It came from Sher Wong Yip, a snake shop owned by a third-generation snake master Gibson Cheung on Nam Cheong St, Sham Shui Po, in Kowloon.
Out the front of his shop is a glass case housing a handful of snakes - both poisonous and harmless - and lining the walls inside are pickled snakes in huge jars of rice wine, smaller wine bottles containing the bile of five different kinds of snake, and some tacky taxidermy.
Gibson has just made a fresh batch of snake soup, one of two huge pots he makes a week. He gets in about 40 frozen snakes a week from Indonesia, China and Malaysia, and is busiest during the cooler months - Chinese people believe the soup increases circulation, which helps keep the body warm.
Gibson plonks a small bowl in front of me, which contains slivers of harmless land snake and cobra meat, mushrooms and wood ears (fungus which grows on trees). He sprinkles in some white pepper, dried lemongrass and deep-fried croutons to aid the flavour, which is not unpleasant - more like stringy chicken in a gelatinous, plain broth.
Well, that's my circulation taken care of; now it's time to give my respiratory system some attention with a shot glass of the snake-bile wine. The idea is to hold the drink in your mouth, to mix it with your saliva and get the full taste of its flavour, then swallow it slowly. As I sip the incredibly bitter liquid, I try not to think about its origins, from the gallbladder of a huge cobra about 10cm in girth.
Curious to see if I did, in fact, have any ills that needed curing, I booked in a consultation with Dr Cheung Yin Kong at the Good Spring Company Chinese Herbal Pharmacy, which has occupied its Cochrane St premises in the Central area of Hong Kong Island since 1916. Visiting the pharmacy is like taking a step back in time - the 1000-odd herbs are kept in old wooden drawers lining the walls behind the counter and are measured out in old-fashioned scales. There is even an abacus by the counter.
A quick consultation with Dr Cheung costs HK$50 ($8). He checks my pulse and my tongue, asks a couple of questions and concludes I have poor blood circulation - hopefully the snake soup will have helped with this.
Dr Cheung writes a long prescription in Cantonese for a tea which will take an hour to blend and brew on site, and a "finger massage" for an extra HK$178 ($28). The diminutive doctor starts to pummel my upper leg, not with his finger at all, but with his elbow, putting his whole weight into it. It hurts like hell.
After an hour I pop back for my tea, and am sent to a waiting room to drink it. It is black, thick and smells foul, and comes with a small roll of sweets. It is the most bitter thing that has ever passed my lips - worse even than the snake bile.
Has it made any difference to my health? It's difficult to say, but I'm sure anything that tastes as bad as that tea must have something good going for it beneath its murky blackness.
CHECKLIST
Getting there: Cathay Pacific offers up to three non-stop flights each day from Auckland to Hong Kong.
Shandelle Battersby travelled to Hong Kong with assistance from Cathay Pacific and the Hong Kong Tourism Board.