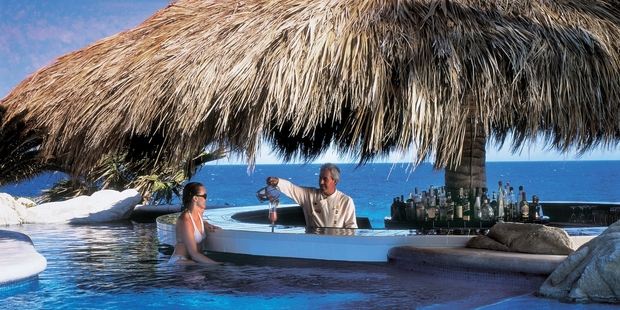 It looks alright, doesn't it? The One&Only Palmilla Resort in San Jose del Cabo, Mexico, came out on top in Expedia's recent ranking of the world's hotels.
It's often the small touches that make these places great. "They even cleaned my sunglasses," notes one customer who reviewed the place on Expedia's site. They were also impressed by "complementary foot massage at the pool". Well, you would be wouldn't you?
Auckland's excellent Hotel DeBrett was the top Australasian hotel on the list, at number 58.
Expedia's Top 10 hotels
1. One&Only Palmilla Resort (5 stars, San Jose del Cabo, Mexico)
2. Arenas del Mar Beachfront & Rainforest Resort (4.5 stars, Quepos, Costa Rica)
3. Marrol's Boutique Hotel (5 stars, Bratislava, Slovakia)
4. Banyan Tree Mayakoba (5 stars, Playa del Carmen, Mexico)
5. Hotel d'Europe (5 stars, Avignon, France)
6. Capella Ixtapa Resort & Spa (5 stars, Ixtapa, Mexico)
7. Welk Resort Sirena del Mar (4 stars, Cabo San Lucas, Mexico)
8. Casa Velas Hotel Boutique & Beach Club (4.5 stars, Puerto Vallarta, Mexico)
9. The Knight Residence (5 stars, Edinburgh, Scotland)
10. The Leela Palace Bangalore (5 stars, Bengaluru, India)