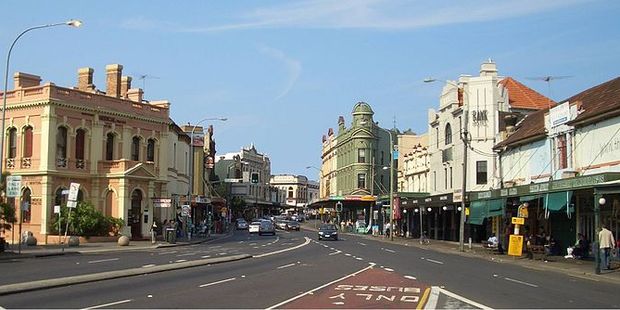 There's no place like home, Dorothy told us as she clacked her ruby slippers together and willed herself back to Kansas.
To us, the dreary old American Midwest didn't have a patch on technicolour Oz, but that wasn't the point.
For young Dorothy, home was where the heart was, and for all Oz's magical trappings, she still longed for her rickety wooden house.
When I moved to Sydney from Melbourne recently, I would've paid good money to shove my size 8 feet into those dainty shoes and do the same.
I missed my own Toto, who I'd left in the family backyard, and slightly less fervently, my friends and family.
I missed the well-worn city streets that were dotted with memories of awkward teenage dates, public laughing fits and long post-boogie walks home in pinchy high heels.
On Sydney's streets I lacked those cues to spark my memories. I felt invisible.
All the experiences that had turned me from a clueless schoolgirl into a 20-something had simply disappeared.
And besides, everybody knows you can't be both; when it comes to Sydney and Melbourne, you've got to pick your team.
Sydney residents are slick, business-savvy and ambitious. Melbourne locals are arty intellectuals with a penchant for black.
In a bid for diplomacy, I tried to find a part of Sydney that wouldn't betray my Melbourne allegiance.
So, like a goldfish lingering in a plastic bag before facing the bowl beyond, I settled in a place that felt familiar - the inner-west suburb of Newtown.
King Street's colonial facades and the graffiti-tagged laneways can easily slot into the streetscape of my southern home suburb of Fitzroy.
To a newly minted Newtownian, the lively strip feels one-part Brunswick Street, one-part Sydney Road.
Shops filled with '60s pinafores and young girls with unnatural hair colours - these are the hallmarks of home.
Exploring the suburb on foot, the different restaurants felt like a veritable Faraway Tree of multicultural eateries, waiting to be explored.
There's a taste of everything - African curries, Turkish coffee and, of course, plenty of Pad Thai.
King Street is also famous for its op-shops and quirky clothing outlets, especially down the south end of the long winding road.
My consumerist spirits were positively buoyed when I came upon Retrospec'd, a vintage clothing boutique. For the '50s fan, the polished cotton frocks at Retrospec'd are some of the best reproductions around, and back down south I actively hunted them. Here is a whole shop lined with painterly florals and cropped cardigans.
Dean's Diner serves up honest burgers with complementary Motown tunes, a bit like Strange Wolf in the Melbourne CBD.
And while it's not as grand as the Fitzroy or Edinburgh Gardens, my new patch of local turf at Camperdown Memorial Park has a kind of well-worn honesty to it.
Sitting on a park bench, I try a bit of dog-spotting to get my canine fix, watching as a four-legged brigade romp and play in the afternoon sun.
Mixed in with the gruff barks is a faint chorus of chatter emanating from the nearby Courthouse, a popular AFL pub that makes me oddly sentimental about a game that, until now, I'd never thought twice about.
It's not the only green space. Further north is the very pretty Hollis Park, which feels very British, lined with beautifully renovated Victorian terrace houses and hundred-year-old towering fig trees.
Saturday mornings now have mission too - I must fill my wicker basket with fresh produce from Eveleigh markets on Wilson Street.
First, its caffeine though, so I pull over at the tres cute corner cafe, Cafe Ism, with its mushroom murial on the wall. Here I'm sparked up with a long black and blueberry pancakes that are sure to keep me going for hours.
Even the loss of the incredible baked goods of Fitzroy's Fatto A Mano - mourned nearly as much as my beloved pet - is assuaged by Newtown's Black Star Pastry shop on Australia Street.
Tucking into its apparently famed strawberry, watermelon and rose cake for the first time, my knees almost buckled. It's just as yummy as my former haunt's moist almond cookies.
Sure, I'm not in Melbourne anymore. But as long as there are sweets like this, I'm at home.
Nightlife doesn't disappoint either, especially if you can claim a stool on the balcony of the newly opened Newtown Hotel.
People watching has never been so colourful. The mix of students, families, young people and the odd quirky individual, make up for a community that I'm happy to be part of.

Getting There
Fly there with Air New Zealand Book now
Find out more at Australia.com
- AAP