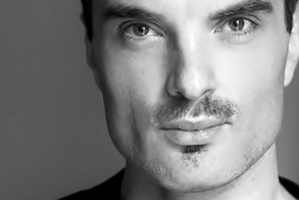 The best holiday I've ever had was ... at Okiwi Bay just out of Nelson, and when I say 'just out' I mean you have to drive for ages around the windiest road I've ever been on. But let's just say it was worth it. My best friend and I were cooking up a storm on the barbecue one summer evening when almost the entire village turned up with their beer-filled chilly bins, casks of wine and fresh seafood. They still talk about the food to this day, whereas I still can't get over the fact that I ate kina.
And the worst ... My worst holiday experience was in-between-shows when I should've been enjoying my downtime, but instead picked up some shifts at a local restaurant.
With endless time and money I'm off to ... New York, specifically Broadway, where I'd say 'hello' to the boys from Book Of Mormon, then practise my Irish accent at Once: The Musical, then swing by Matilda The Musical. Then I'd most likely skip over to Off-Broadway to support the independent theatres and see some more challenging work ... and find a venue with a piano and put on a show of my own! Didn't I tell you I'm terrible at holidays?
The best travel advice I have is ... If like me, you're not normal height, upgrade your seat (or flex your muscles and beg to sit in the exit row by the hatch). Tray tables don't balance well on kneecaps.
I never leave home without ... my heart. It's on a keyring that was given to me by my fellow castmates when I performed in the musical I Love You, You're Perfect, Now Change.
Jamie Burgess stars in K Rd Strip playing at Q Theatre from June 11-15 before heading on a five-centre tour. Visit okareka.com